Book roundup time! Another 2-book month but by the next books roundup, my exam will be behind me! Hooray! And then it'll be silly holiday books for the rest of the year. I sure miss pleasure reading.
Onto the books! I use the Goodreads rating system, which is:
One star: did not like it
Two stars: it was ok
Three stars: liked it
Four stars: really liked it
Five stars: it was amazing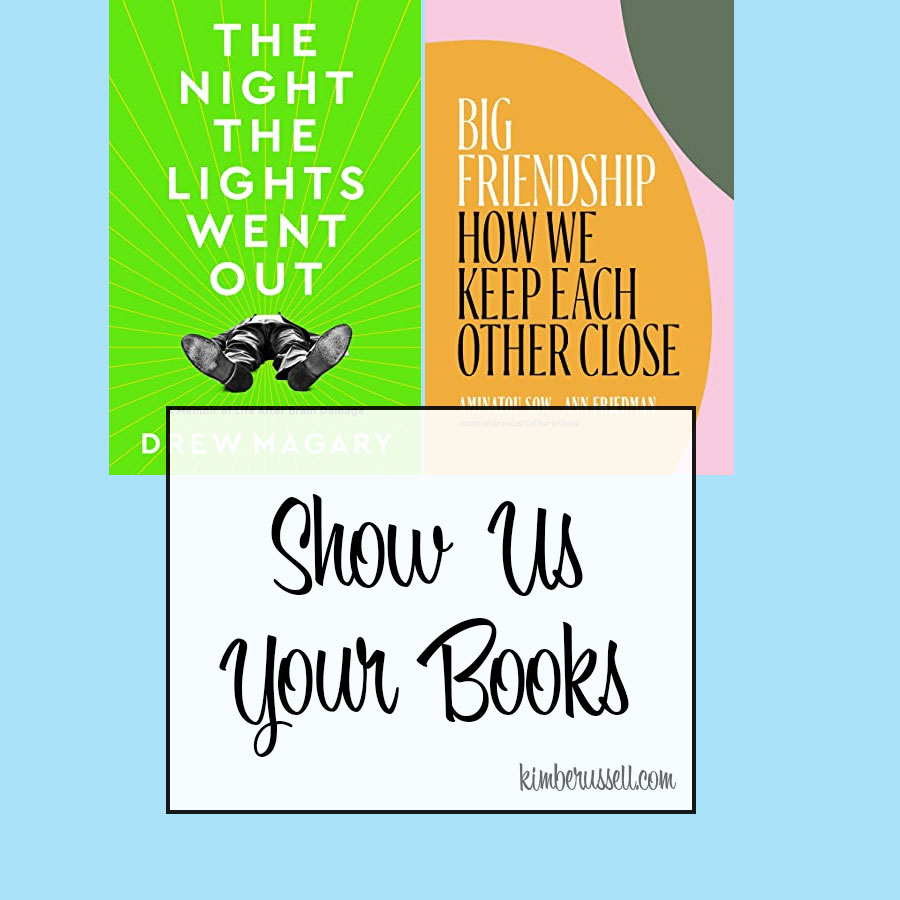 The Night the Lights Went Out – Drew Magary
Drew Magary is a writer for Defector and freelances in other places. You might know him from the yearly Haters Guide to the Williams-Sonoma's Catalog humor column that comes out every holiday season. It was after the 2018 Deadspin Awards show in New York when he collapsed from a brain hemorrhage. The fall fractured his skull. He was operated on and placed in a medically-induced coma. This is the story of that event and the recovery. Because Drew didn't know what was going on, the fall and hospital stay is told by his family and friends in the "oral history" style that you sometimes see on the Internet. Drew picks the story back up in the first person once he begins recovering.
I'm a fan of Drew's work; however, he definitely has a bro-tone that some will find off-putting. I enjoyed this book, but there were a lot of people to keep track of during the oral history section and a lot of repetition. And I feel, just a little bit, like nobody's being honest about the circumstances surrounding the accident. Three stars and the tiniest side-eye at the huge number of "completely unbiased" 5-star reviews on Goodreads.
Big Friendship: How We Keep Each Other Close – Aminatou Sow and Ann Friedman
Aminatou and Ann are the creators of the Call Your Girlfriend Podcast. If you've listened to it before, you know that Aminatou and Ann are besties. In this book, they tell the story of their friendship, how it ran aground, and how they managed to right the ship while not skipping a beat on their very friendship-oriented podcast episodes. They are very clever with their use of person; they use "we" for when they are together and agree on something and switch to the third person "Aminatou/Ann" when they are talking about their disagreements.
I wanted the book to be more about friendship, the concept, with their personal anecdotes as case studies. Instead, it was a story of their friendship, with the academic research used to reinforce why they were acting as they did. Two and a half stars rounded to three, and if you have time, check out their Shine Theory site.
Currently Reading: The Cookbook Club and Professional Practices in Association Management Volume 4, which I cracked and bought after swearing I would only stick with Volume 3.
All of my book lists and reviews are on Goodreads.

This a part of the Show us Your Books linkup from Jana Says and Life According to Steph. If you want to read more bloggers gush about the books they've read this month, click the button below and have fun!

Other SUYB posts:
2021:
January | February | March | April | May | June | July | August | September | October
2020:
February | March | Spring/Summer | September | October | November | Year-end review
2019
January | February | March |April | June | July | August | December
2018
January | February | March | April | May | June | July | August | September | October | November | December
---
Good news! If you're a regular reader but forget to check in, you can subscribe to a once-a-week email with links to that week's posts! Click here to sign up!