Book time! I'm continuing to be gentle with myself w/r/t reading goals and such, but this is another four book update and I am pleased. Because if I *did* have a reading goal for 2020 it would be 50 books, and an average of four books a month would put me almost right at that goal.
If I cared about reading goals, that is.
I read two of these books within three days. You'll notice that I very rarely give a book fewer than 3 stars – it's because of this book linkup!
My big reading news is that we went back to the library for the first time since early 2020. The main room had paper cranes hanging from the ceiling. Have you read Sadako and the Thousand Paper Cranes? My mom used to teach it in school and it's a story based on an actual girl in Japan and a legend that if you fold 1000 paper cranes, your wish will come true. For a few moments I was struck motionless by the sentiment and a surge of hope.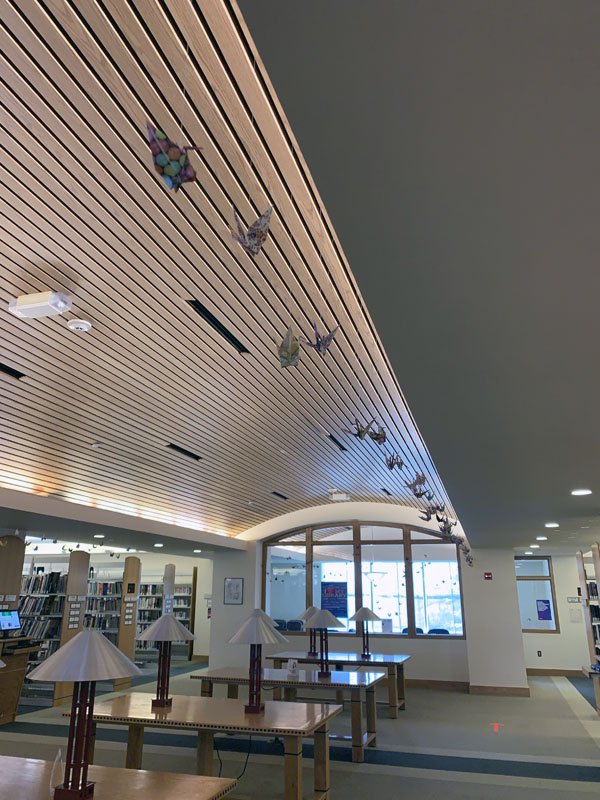 And then I got moving because we only had a 30 minute window to browse.
Onto the books! I use the Goodreads rating system, which is:
One star: did not like it
Two stars: it was ok
Three stars: liked it
Four stars: really liked it
Five stars: it was amazing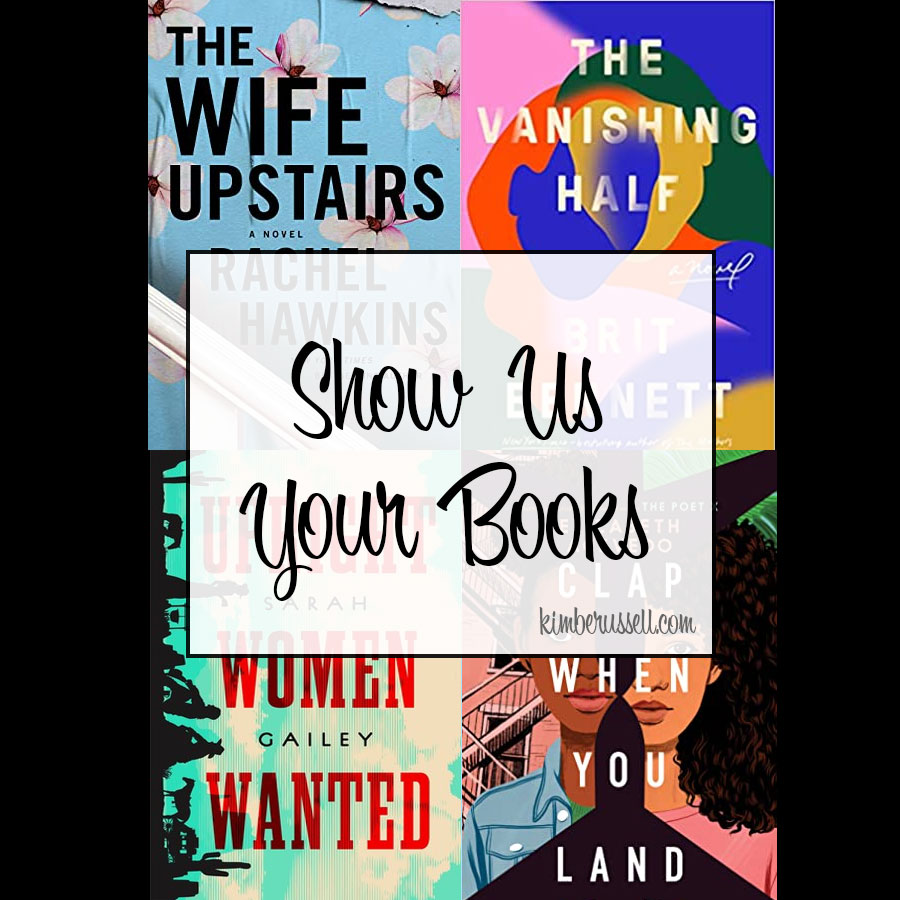 The Vanishing Half – Brit Bennett
In 1954, twins Desiree and Stella ran away from their tiny town in Louisiana, populated by Blacks who value being light-skinned. Desiree eventually returns home with her very dark-skinned daughter in tow, but Stella found a way to vanish completely. Even though the overarching plot is a multi-generational search for Stella, this book is very character-driven and the plot slowly simmers rather than comes to a complete boil. And it turns out everybody wants to vanish from something. It was a gorgeous read, but beware of content about murder, sexual abuse, domestic & child abuse. Five beautiful stars.
The Wife Upstairs – Rachel Hawkins
I am not a suspense reader, but this book was Girl On the Train meets Jane Eyre with a better ending for Jane. If you are a suspense fan, I'm going to guess you guessed the swerves, but they were pretty surprising to me. Content warnings: vague child abuse references and lots of murder talk. Three stars!
Upright Women Wanted – Sarah Gailey
In a dystopian American future, The Librarians are upright women responsible for distributing approved reading content to towns. But things aren't always as they seem and the Resistance is strong in this story of queer cowpokes. It was such a good concept and I really wanted to know more about the characters individually. Also, if you (like me) are trying to reform your "they is a plural pronoun" formal education, this is the book to help with that. Three stars – even though I was thrilled that I finished this book in less than 2 hours (it would have been one hour if I didn't pause for a snack) it could have used 50 more pages. It was hard for me to feel sad about a thing happening if I wasn't all that familiar with the person it happened to. Content warnings: violence, murder, hanging.
Clap When You Land – Elizabeth Acevedo
Oh my heart what a book. Camino Rio's father lives in New York and visits her in the Dominican Republic every summer. Yahaira Rios lives in New York and her father spends every summer in the Dominican Republic for work. When a NY -> Dominican Republic flight crashes, the two girls' worlds are shattered in more ways than one. This book illustrates how 1) women are strong and amazing, 2) men are the worst, and 3) families can be beautiful, no matter how they're constructed.
This book is written in a poetic stanza format which is such a strong way to write about the ebbing and flowing emotions of teen girls. Also, here be content warnings for sexual assault. This is technically a YA book, but now I just think that any book featuring teens is automatically classified as YA, because my YA books certainly didn't include bigamy and pimps. I also believed as a teen that you could get pregnant from sleeping next to a man, so perhaps my YA books needed more worldliness.
Five stars – I finished it in a day and it made such an impact on me that the the characters and plot points were in my dreams that night.
Currently Reading: Our Time is Now by Stacey Abrams. I WAS ready to read this at the end of last month, but I misread the dates on my ebook hold and it lapsed. It's back and I'm ready to take it on before I take on the remaining two library books.
All of my book lists and reviews are on Goodreads.

This a part of the Show us Your Books linkup from Jana Says and Life According to Steph. If you want to read more bloggers gush about the books they've read this month, click the button below and have fun!

Other SUYB posts:
2021:
January | February | March | April | May | June | July | August | September | October
2020:
February | March | Spring/Summer | September | October | November | Year-end review
2019
January | February | March |April | June | July | August | December
2018
January | February | March | April | May | June | July | August | September | October | November | December
---
---
Need some more email in your life? If you're a regular reader but forget to check in, you can subscribe to a once-a-week email with links to the week's posts! Click here to sign up!