Happy 7th anniversary to the Show Us Your Books linkup! Yeah, you're all a bit heavy on the murder books but I couldn't hope to find a better group of book lovers and a better group of blogs to read on a regular basis.
Light month for me, because I'm reading heavily for my December CAE exam and that has sucked up almost all of my pleasure reading time. I'm tired of "required" reading and can't wait until I can get back into reading for pleasure.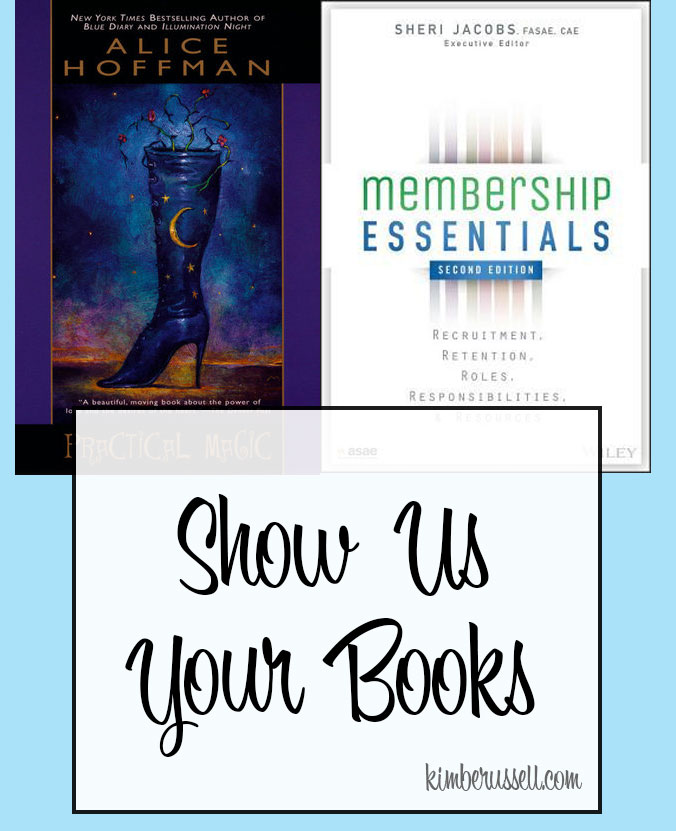 Onto the books! I use the Goodreads rating system, which is:
One star: did not like it
Two stars: it was ok
Three stars: liked it
Four stars: really liked it
Five stars: it was amazing
Membership Essentials – Sheri Jacobs, Executive Editor
Yup, this is CAE reading, and I'm counting all of it. If I'm going to read a business book, I'd rather it be written by one person than have each chapter written by an individual author. Although this book is the latter format, it's very well edited and is a solid read. If you're in the field, you've likely read these ideas and concepts before, because you've heard of most of the chapter authors before as you've attended their webinars and read their work in other publications. But it is nice to have all of those bits of wisdom in one place. Three stars.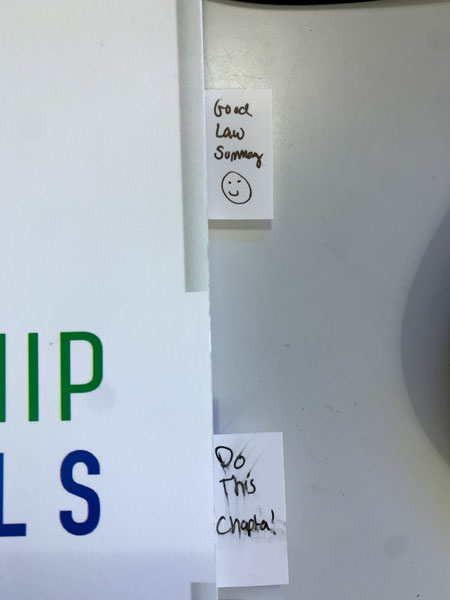 Practical Magic (#1) – Alice Hoffman
I'm pretty sure it was Steph who mentioned the newest book in the series coming out (she reviews it this month!), which prompted me to force myself to pleasure read one book this weekend. And it's Halloween season and so many people love this series. More importantly, I have never seen the movie, so I wasn't going into the book with any knowledge of canon or attachment to how characters looked in the movie. What a sweet and beautiful meandering tale of women, family, love, and magic. There is a plot, but it's more about the characters. I cried (no shock) because the aunts reminded me of my older relatives who are no longer with us, especially my grandmother. She was born on Halloween and was witchy in her own Italian Catholic way. That is to say, she was a devout Catholic with a boatload of weird non-Catholic superstitions and rituals.
Four stars, beautiful read, ignore the haters. Content warning for a touch of animal abuse and implied murder of animals for spell components. You can't buy jars of Mourning Dove hearts at Trader Joe's.

Still reading: Feeling Good by David Burns – I read a little, sigh because I bought the Kindle version and the worksheets are tiny and I don't have paper nearby, put the book down to find paper, get distracted.
All of my book lists and reviews are on Goodreads.

This a part of the Show us Your Books linkup from Jana Says and Life According to Steph. If you want to read more bloggers gush about the books they've read this month, click the button below and have fun!

Other SUYB posts:
2021:
January | February | March | April | May | June | July | August | September | October
2020:
February | March | Spring/Summer | September | October | November | Year-end review
2019
January | February | March |April | June | July | August | December
2018
January | February | March | April | May | June | July | August | September | October | November | December
---
Good news! If you're a regular reader but forget to check in, you can subscribe to a once-a-week email with links to that week's posts! Click here to sign up!