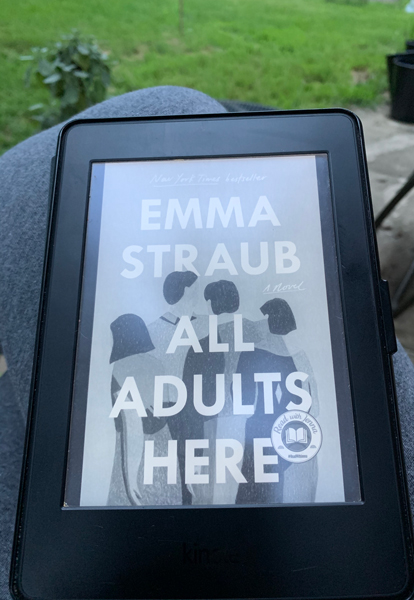 Look at me, posting on time for this event!
Firstly, a huge thank you to those who donated or shared my birthday Facebook fundraiser for Black Girls CODE. We raised $300 of my $250 goal. I was afraid I'd receive ZERO responses, likely because of the birthday happy hour I planned for myself a few years ago that only one person attended. I will NEVER forget that. The fundraiser is open for 4 more days and you don't even have to friend me to donate, which is fine because once the fundraiser wraps I'm leaving Facebook until at least after the election.
Onto the books! I use the Goodreads rating system, which is:
One star: did not like it
Two stars: it was ok
Three stars: liked it
Four stars: really liked it
Five stars: it was amazing
Only three books finished in August, but that's fine. I'm 4 books behind schedule to make my Goodreads goal of 50 books this year but .. meh? Is it really important? Meh.
All Adults Here — Emma Straub
Another in the "privileged family keeps a bunch of secrets and it all explodes" book, a genre that I inexplicably enjoy. The cast is huge: matriarch Astrid and her significant other, son Elliot and his wife Wendy, daughter Porter and her friend and her boyfriend, son Nicky and his wife Juliette and their daughter Cecelia and HER best friend August. Plus a large secondary group of characters and every single hot-button social topic out there today except racism. Seriously, there was bisexuality, extramarital affairs, transexuality, pedophilia/internet predators, bullying, artificial insemination, abortion, and corporations vs local businesses.
I was tearing toward the ending, waiting for everything to gloriously explode until … it didn't. And maybe it was because there were so many people and so many issues that nothing was really settled. I feel like the Cecelia/August storyline could have been fleshed out a lot more at the expense of Porter's storyline because we've read that one a million times already. August got to do A Thing at the end of the book and certain classmates were mysteriously cool cool with it even though there was a small altercation about it earler? Barbara gets a chapter at the the end which ties together exactly nothing. Elliot's business decision could have really been a pivot point, but … nah? Elliot's marriage is … okay now?
I was feeling very 2.5 stars when I finished but I really really liked it up until the non-ending. Also, babies fix everything, don't ever forget it.
Strike Me Down: A Novel — Mindy Meija
It's a thriller that combines my favorite things – kickboxing, forensic accounting, and the most boring open marriage ever. Kidding! I stepped out of my comfort zone with this one, a tale of Nora, our heroine and a forensic accountant at a firm tasked to find $20 million that's missing from a giant chain of kickboxing gyms BEFORE that $20 million was to be awarded at the end of a giant kickboxing tournament in just four days. I feel like the open marriage part was included just so we could see that Nora was an accounting genius, but also a shitty wife and shitty mom. (Not editorializing, the character feels that way about herself.) Otherwise I she would be an accounting genius with a fun flings, which would have been more fun to read but less GRITTY.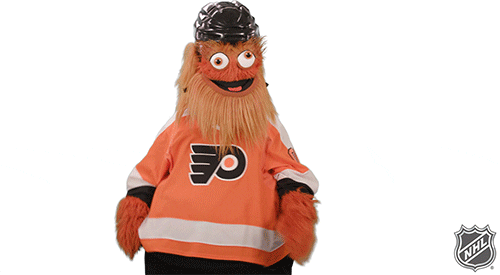 Three stars. There were swerves, bobs, and weaves before the ending which I didn't predict but anyone who regularly reads thrillers probably knew from page 2. Beware: there be beatings and violence in this one, which … yeah. Also, 3/4 of the solving wasn't done by Nora.
Big Summer — Jennifer Weiner
I read a Jennifer Weiner book a while back, thought it was okay. Then Mrs. Everything came out and I heard fantastic things about it and didn't read it. Then this book came out and I loved the beachy cover so I jumped on it. I read that it was a story about a murder at a beachy wedding. But almost halfway through – no murder.

The first half is about Daphne and how she went from feeling bad about her size to being a body-positive influencer. There are pages and pages of documentation of her struggles with being large and the people who treated her poorly because of it. Including a sad summer with her grandmother which was fleshed out in great detail, when it could have been a sentence or two. Daphne agrees to be in her estranged friend Drue's wedding. A chunk of time is skipped, and then it's the wedding weekend and another dozen people abruptly added to the character list.. Finally, FINALLY, the murder happens.
And it was okay. I dutifully read the rest as it unfolded, hmmm-ing and huh-ing at appropriate moments but never feeling truly invested in the outcome.
Also Daphne, despite supposedly being a don't-judge-by-looks person, judges EVERYBODY she meets by their looks.
Two stars (which doesn't mean it sucked, just that it was okay) and I'll go read Mrs. Everything instead and rely on other authors for beach reads.
Currently reading: Untamed by Glennon Doyle. I want you all to know that I'm reading this only because of all the great reviews. And I want to like this book. Glennon's writing has always made my eye twitch, but I'm up to the challenge. Even if she already said her 5 year old could have been called a shaman in other cultures because she was very upset about polar bears going extinct. I just need to ignore anything that I'd see circulated as a Momastery meme.
I'm hoping the library hold gods are kind to me in September!
All of my book lists and reviews are on Goodreads.

This a part of the Show us Your Books linkup from Jana Says and Life According to Steph. If you want to read more bloggers gush about the books they've read this month, click the button below and have fun!

Other SUYB posts:
2021:
January | February | March | April | May | June | July | August | September | October
2020:
February | March | Spring/Summer | September | October | November | Year-end review
2019
January | February | March |April | June | July | August | December
2018
January | February | March | April | May | June | July | August | September | October | November | December