What the hell happened to May, Kim??
Don't know. It's funny. I was on a reading TEAR and then got into a new book and…stopped. I kept reading a half-chapter and putting it down. And then I got distracted by life and the garden and yardwork and lovely lunchtime weather and before I knew it I had stopped reading. I went back to dorking on my phone and daydreaming while on the train. I was taking walks at lunch instead of reading. I let two of my holds get returned unread. I didn't want to read.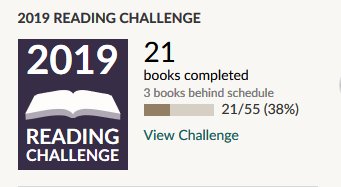 And then I felt ashamed, and, Readers, I get into these crazy shame spirals where I don't do THING because I stopped doing THING and for some reason feel unworthy of starting THING again because I will eventually fail at THING. Many verbs and nouns can be substituted for THING. Examples include: reading, blogging, walking, exercising, flossing (!), picking up dog poop daily, breakfasts, and I think you get the picture.
What gets a reader back into reading? The right book.
For my book reviews, I used the Goodreads rating system, which is:
Onto the books! I use the Goodreads rating system, which is:
One star: did not like it
Two stars: it was ok
Three stars: liked it
Four stars: really liked it
Five stars: it was amazing
Educated — Tara Westover

Deep in my non-reading shame spiral, I deleted 2 emails from the Philadelphia Library saying I had books from my hold list ready to claim. I was 35% into the book I was PLODDING through and I was going to make myself finish that one before starting another one. And then Educated became available. I had been waiting for this one for the better part of a year and I knew if I let it go I'd be eleventy-billionth in line again. I reluctantly put the other book aside and started Educated.
I finished it in ONE AFTERNOON.
This is Tara Westover's true life story of growing up in a very poor, very religious LDS family in Idaho. Her father was distrustful of public education, so none of the kids went to school. Her parents were distrustful of doctors, so they treated every ailment, from the sniffles to massive injuries, with herbs and oils. As the children aged, two of Tara's older brothers left home to go to school. Eventually, Tara decided she wanted to give school a shot as well. She studied on her own for the ACT and managed to gain admission to BYU. The more she learned and the more self-actualized she became, the harder it was for her to reconcile her family's beliefs and intentions.
This book was a hard, harrowing read. It's chock full of domestic abuse, emotional and physical. There are multiple mental breakdowns because Tara's journey isn't an easy, sanitized, and Disney-princess-fied one.
Five stars. One afternoon.
Becoming — Michelle Obama

When Michelle Obama's Becoming hit the shelves, I bought it for my mother for Christmas because I knew that the time until Christmas + the time it took Mom to read it and for me to borrow it from her would still be < the time it took for me to get this from a library.
This book I took my time with because I didn't want it to end. I loved Michelle's stories of her family who selflessly made sure she and her brother had whatever they needed to survive. I loved the stories of her continually pushing herself outside of her comfort zones. I loved the stories about the goofy, optimistic nerd whom she fell in love with and made a life with.
And man I miss having her and her family in the public eye.
Five stars for my fellow rule-follower and box-checker. Believe the hype.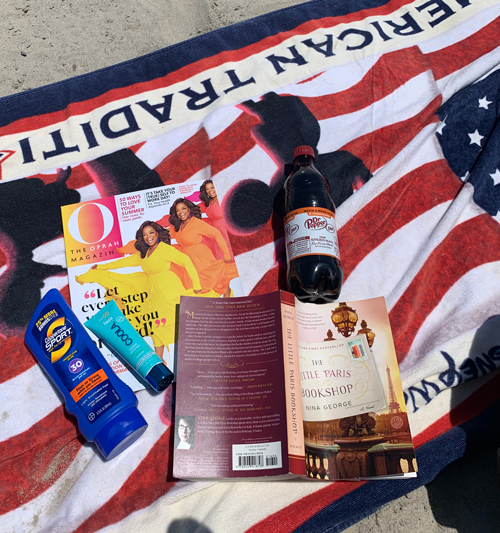 The Little Paris Bookshop — Nina George
I bought The Little Paris Bookshop from Barnes and Noble a month ago because I liked the cover. Jean Perdu has a bookshop on a boat in Paris and claims to be a literary apothecary – he asks his customers questions and then prescribes the perfect book(s) to solve their emotional ills.
But of course, our Jean is the illest of all, for he is pining for a love who left him 30 years prior. (his name translates to John Lost in English after all.) After a moment where he allows himself to FINALLY FEEL AGAIN he unmoors his boat and goes on a journey toward healing and such. I should have hated this book with its manic pixie dream "filles" and boorish, self-absorbed men on their grief journeys. But it worked its magic on me in the end.
Three stars and life begins at 50!
Currently reading: Crazy Rich Asians — Kevin Kwan
And that's it. Three books in one month. But it's awfully nice to be back. 🙂
All of my book lists and reviews are on Goodreads.

This a part of the Show us Your Books linkup from Jana Says and Life According to Steph. If you want to read more bloggers gush about the books they've read this month, click the button below and have fun!

Other SUYB posts:
2021:
January | February | March | April | May | June | July | August | September | October
2020:
February | March | Spring/Summer | September | October | November | Year-end review
2019
January | February | March |April | June | July | August | December
2018
January | February | March | April | May | June | July | August | September | October | November | December