Book post day! One of my favorite bloggy days of the month. It's another four-book month and that is fine. You'll see a reason why my reading is lower than usual in a few.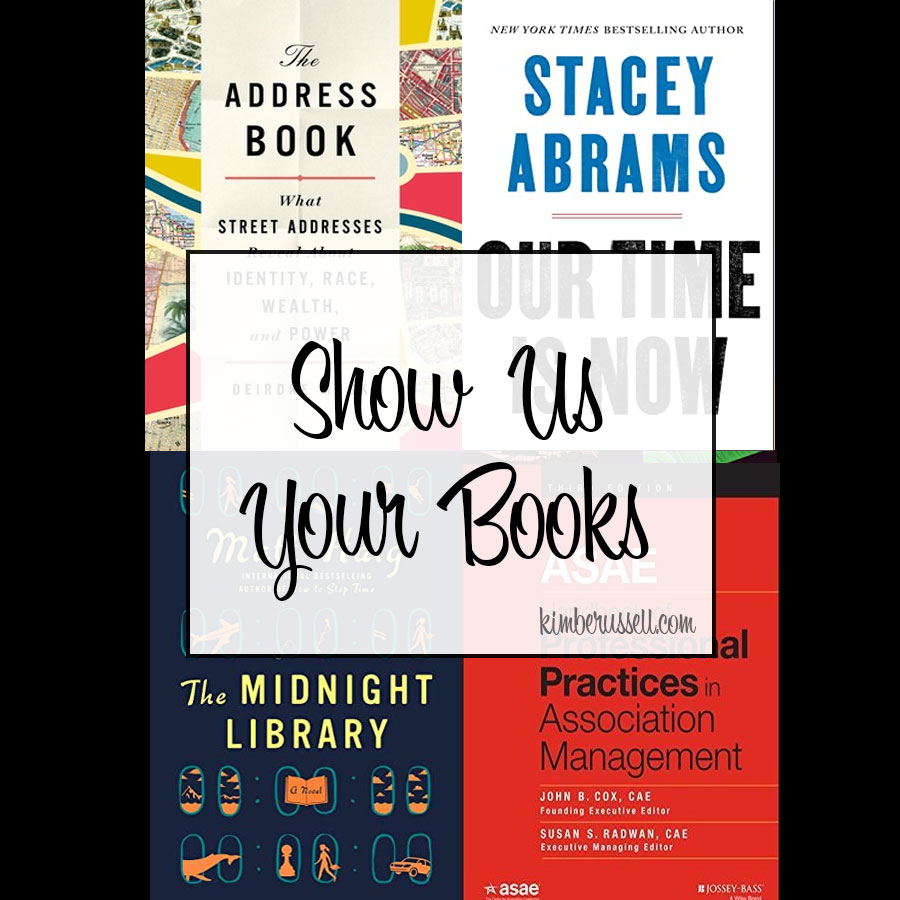 Onto the books! I use the Goodreads rating system, which is:
One star: did not like it
Two stars: it was ok
Three stars: liked it
Four stars: really liked it
Five stars: it was amazing
The Address Book: What Street Addresses Reveal About Identity, Race, Wealth, and Power — Deirdre Mask
This is exactly the kind of nonfiction book that I love. It's well-researched, relatable, and very easy to read. And you're thinking, "A book about street addresses? Okaaaaaaaaay, nerd." But listen! I had no idea how important street addresses are and how controversial they have been until I read that book. The book is divided into sections like politics and race, and each section is divided into chapters that focus on individual cities like London, Philadelphia (woo!), and Hollywood, Florida. Four stars, I loved it to pieces and if you're a lover of non-academic nonfiction books, give this one a shot.
Our Time Is Now: Power, Purpose, and the Fight for a Fair America — the one and only Stacey Abrams
What's the difference between this book and almost every other books about politics written by a major political figure? Easy, Stacey Abrams is a writer. In this book she thoroughly and clearly covers the Georgia government's determined and deliberate efforts to suppress the vote specifically the Black/African-American vote. It was written prior to the 2020 election and is a very good primer on what is going on NOW in Georgia and other coughRepublicancough controlled states. Will it make you mad? Yes. (I hope so.) Is it always easy to read? No. Four stars.
The Midnight Library — Matt Haig
Mom and I were at Barnes & Noble a few weeks back and I pointed at The Midnight Library. "I need to get that one," I said. "The hold queue at the library is very long and I really want to read it sooner rather that later."
"I have it home," she cooly replied.
"Did you read it?"
"No. It was one of the Good Morning America book club books so I bought it. I'll get to it some day. I'll lend it to you!"
"Okay!"
Which is how I ended up reading this book sooner than later. If you're a bookish person, you've likely heard about it already. Our protagonist, Nora, falls on terrible times and tries to kill herself. And then she arrives at The Midnight Library, where she can try on various versions of her life. Which, to me, is such a delicious idea! Nora tries on many of her lives and … I can't really say more without giving it all away. I cried at the end. And yes, I cry at everything, but these were tears of happiness. Five beautiful stars, content warning for suicide.
ASAE Handbook of Professional Practices in Association Management (2012) — edited by John B Cox, Susan S Radwan
I debated even adding this to Goodreads and SUYB, but I spent a LOT of time in this book and it's a reason why I'm not reading more books a month. Each chapter is around 15 pages long and is about a specific aspect of Association Management. And as is the case with large texts with multiple authors, some chapters were tightly written and informative, and other chapters were 3 pages fluffed out to 15. The editing was okay. There were many different font styles used with no real consistent reason why. However, I learned a lot and that's all that matters. Also, this version is now out of stock and the CAE exam I'll be taking suggests the reading of the brand new 2021 version, which freaking came out a month ago and is fully revised and is eighty pages longer and … I can't do this again. Three stars.
Currently Reading:
Small Gods (Discworld #13) by Terry Pratchett
Association Law Handbook: A Practical Guide for Associations, Societies, and Charities by Jerald A. Jacobs
Other SUYB posts:
2021:
January | February | March | April | May | June | July | August | September | October
2020:
February | March | Spring/Summer | September | October | November | Year-end review
2019
January | February | March |April | June | July | August | December
2018
January | February | March | April | May | June | July | August | September | October | November | December
All of my book lists and reviews are on Goodreads.

This a part of the Show us Your Books linkup from Jana Says and Life According to Steph. If you want to read more bloggers gush about the books they've read this month, click the button below and have fun!

---
Good news! If you're a regular reader but forget to check in, you can subscribe to a once-a-week email with links to that week's posts! Click here to sign up!