Whoa-ho! Look at me with my fat FIVE books this month. I even had to redo the layout of my SUYB title image! My secret? I go outside and leave my phone inside. Or I read inside and leave my phone in another room. The phone has been my enemy lately. I'll read a few pages and wonder what the weather is going to be later and grab the phone to check my weather app. I'll read a few pages and be reminded of a person and grab the phone to check their socials. This has happened before and distancing works for me.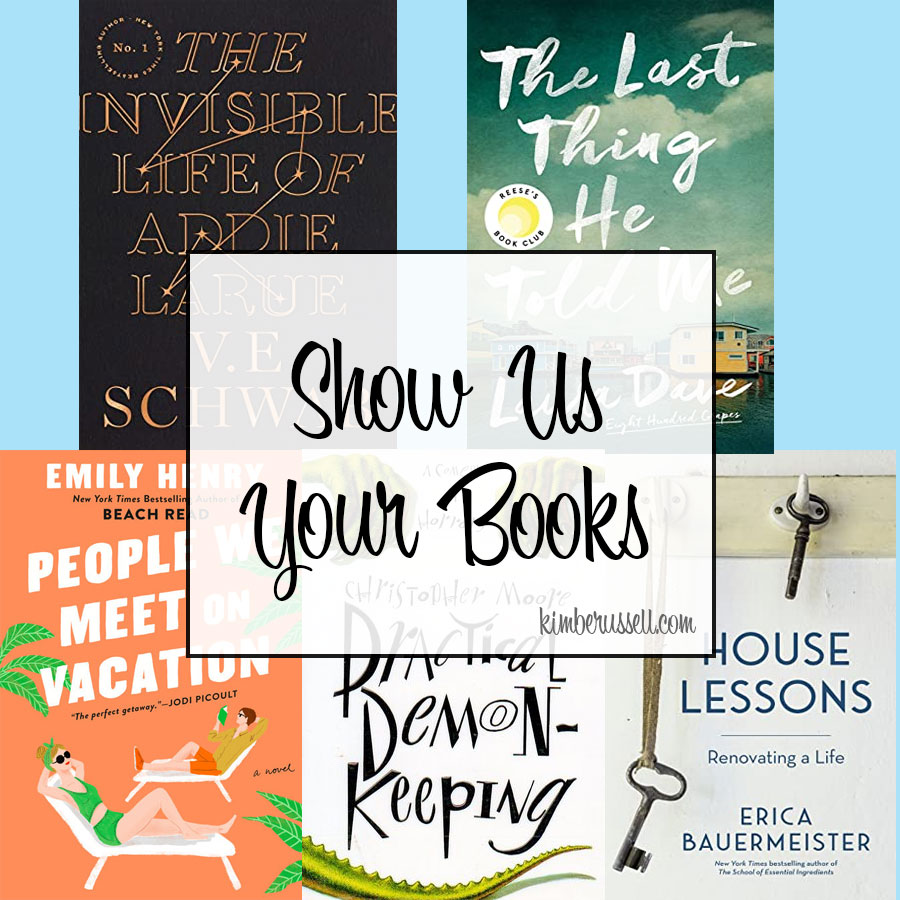 Onto the books! I use the Goodreads rating system, which is:
One star: did not like it
Two stars: it was ok
Three stars: liked it
Four stars: really liked it
Five stars: it was amazing
Back on the shelf: When Justice Sleeps – so help me I could NOT get into this book because it seems very complicated. I feel terrible about it. I used to enjoy legal thrillers so I'm holding out hope. Because I own my copy, I'm tabling it for later instead of calling it a true DNF.
The Invisible Life of Addie LaRue – V.E. Schwab
In 1714 in the French Countryside, old maid (as in, early 20s) Addie LaRue is to be married off to a widower to take care of his house and children. She pleads with the Old Gods to save her from this fate so that she can live a life on her own terms and unencumbered by others. Addie receives her wish, but the terms are that she can live as long as she wants to, but she is unable to be remembered by others. This means she's unable to own things, create things, or build meaningful relationships. Addie learns to live within the boundaries of her curse. But one day she meets someone who remembers her. Four stars and you'll root for Addie.
People We Meet on Vacation – Emily Henry
Adorable and quite possibly the most millennial book I've read yet. Poppy met Alex in college and they became vacation buddies, taking a trip each summer. As they mature, the trips change as well, but something happens on their last trip that could fracture their friendship forever! The big plot point was that Poppy and Alex are so different from each other! But I never thought that Poppy was so scandalously wild, nor did I think that Alex was so tremendously boring. He's a teacher with a doctorate who loves his family and she, like tens of thousands of other people, is a writer. Their only difference is really what they thought of their hometowns. And I think that's what kept me from 5 stars – the telling and not showing of how different they were. Four stars and maybe pick up the phone once in a while, kids.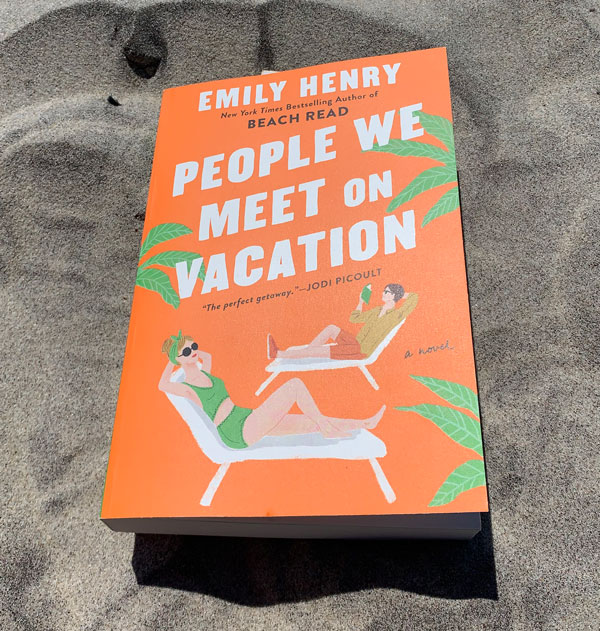 The Last Thing He Told Me – Laura Dave
Another book borrowed from the Library of Mom. I could not put this down and the only reason I did was because I had to drive home from the shore. I picked it back up the next day and finished it. It's suspenseful but not violent. Our protagonists, Hannah and Bailey, figure things out using their own brains and hearts. I read Dave's "Hello Sunshine" a few years back and only gave it two stars. I'm glad I didn't let that book deter me from this one. And for those who've read it already, I'm tucking a spoilery paragraph at the bottom of this post, below my email update promo but above the comments. Five stars! Believe the hype.
House Lessons: Renovating a Life – Erica Bauermeister
A sweet memoir of renovating a very troubled old home and the lessons learned along the way about what makes a house a home. There is a goodly amount of musings on parenting and marriage cobbled in, which makes me think an editor didn't want a book just about a home renovation which — why? I'm totally here for a book about renovating an old house. Whenever the story veered to her children or her marriage I just wanted another demo story. Four stars.
Practical Demonkeeping – Christopher Moore. (First in the Pine Cove series) From time to time I like to read a book by a male author to get their rare perspective on the world, especially on what women are like and how we think. Like how we're worried about our own hairy legs or how any hold we have on a man could be explained away via witchcraft or that we always put out. This one was recommended to me because I've been enjoying the Discworld series. I powered through this story about a demon and his keeper, the Djinn hunting him, and the beleaguered residents of Pine Cove, California, but it was not for me. There are homophobic/transphobic observations and descriptions about appearances that were fine in 92 (well, they were never fine but they were commonplace) but now land with the elegance of a gigantic record scratch. Two stars and only the character of Augustus Brine kept it from one-star territory. I read his book "Fool" a few years back and also gave it two stars, so I believe I'll be leaving Mr. Moore behind.
Currently Reading: Sunny Days: The Children's Television Revolution That Changed America
All of my book lists and reviews are on Goodreads.

This a part of the Show us Your Books linkup from Jana Says and Life According to Steph. If you want to read more bloggers gush about the books they've read this month, click the button below and have fun!

Other SUYB posts:
2021:
January | February | March | April | May | June | July | August | September | October
2020:
February | March | Spring/Summer | September | October | November | Year-end review
2019
January | February | March |April | June | July | August | December
2018
January | February | March | April | May | June | July | August | September | October | November | December
---
Good news! If you're a regular reader but forget to check in, you can subscribe to a once-a-week email with links to that week's posts! Click here to sign up!
THIS IS THE SPOILER:
Maybe this is my New Jersey speaking but I'd have knocked him clean out at the end. You leave me with your kid and your web of lies and show the eff back up on my turf years after I fixed it all? Here's a live edge wooden shelf right to your face. BOOM. GOODNIGHT.