Welcome to the monthly book post, where I share what I read while trying to be kind to myself and not beat myself up for reading more. For the last few weeks, my life has resembled a stereotypical country music song without the pretty wife who cooks and cleans my house but I still managed to get the reading done. Yay me!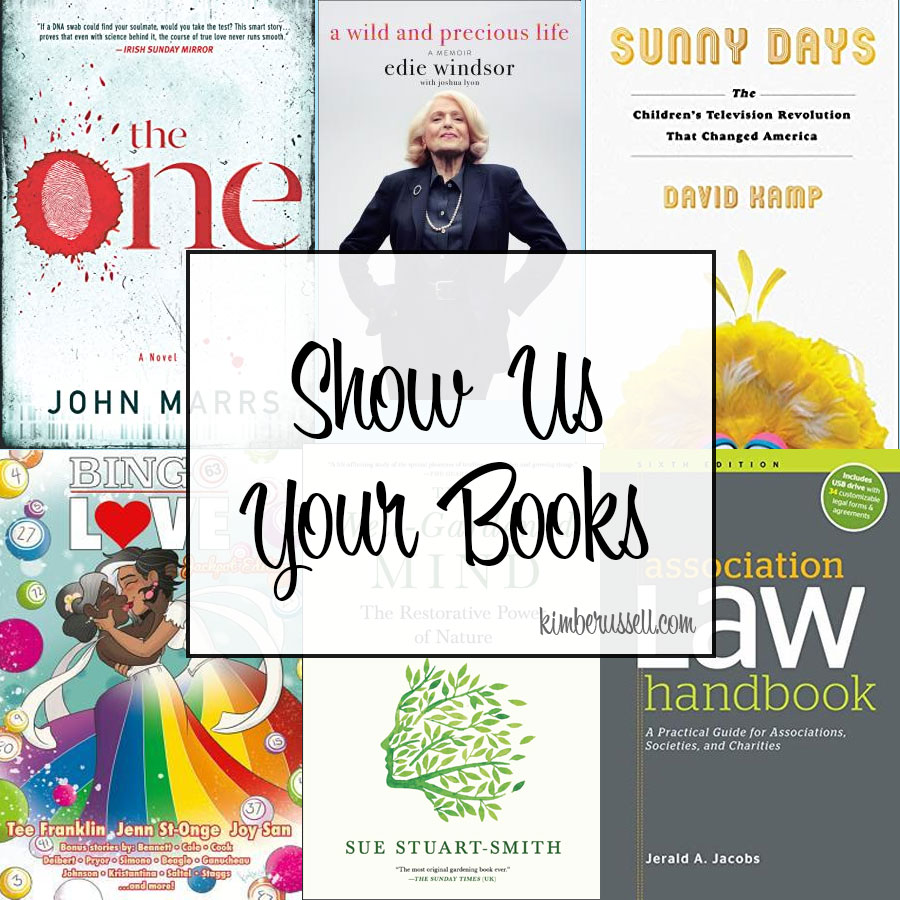 Without further ado, because honestly I'm still a weepy mess about Ollie and the more I type the worse this post will be and I do like people to come back to my blog…
Onto the books! I use the Goodreads rating system, which is:
One star: did not like it
Two stars: it was ok
Three stars: liked it
Four stars: really liked it
Five stars: it was amazing
Association Law Handbook: A Practical Guide for Associations, Societies, and Charities — Jerald A. Jacobs
Darn right I'm making this behemoth count toward my Goodreads goal! The book was written very clearly about subjects that aren't so clear to most of us. Takeaways are: make sure you can talk to experienced counsel about legal issues, and don't engage in practices that can expose your association to risk of antitrust/anti-competition inquiries/investigations/suits. And there are MANY practices common to the day-to-day functioning of associations that raise that risk. If (like me) you're on your CAE journey and read the ASAE Handbook of Professional Practices in Association Management first, some of the chapters toward the end are a little redundant. Three stars.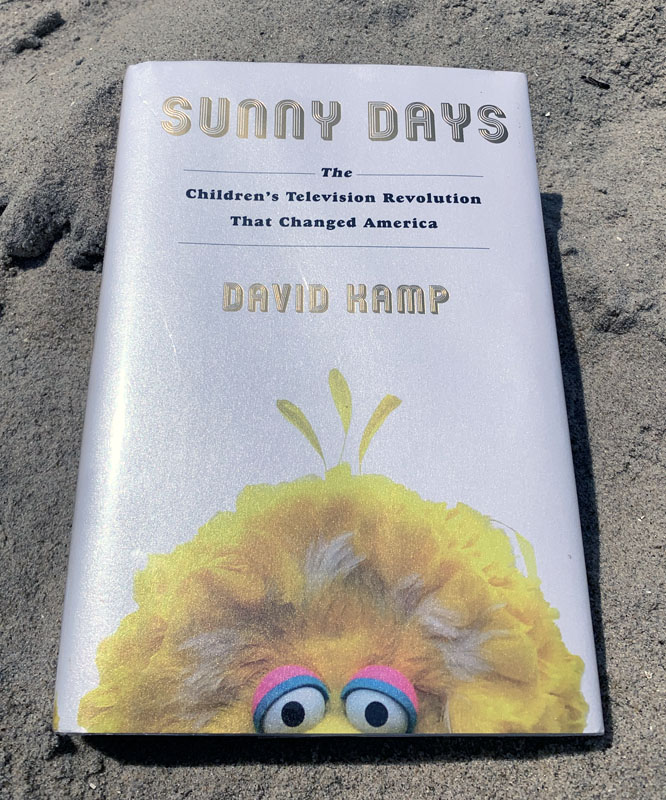 Sunny Days: The Children's Television Revolution That Changed America — David Kamp
This is such a great non-fiction book. It tells the story of the boom in educational television programs for children that began in the late 60s and continued until the Reagan era. But even though Big Bird is on the cover and Sesame Street is thoroughly covered, this book isn't strictly about Muppetry, but the work of the people who brought those shows to television. Again, if you're here for Henson and Muppets, this is not your book. If you're here for nostalgia and unsung heroes, this is your book. It also covers Mr. Rogers Neighborhood, Electric Company, The Magic Garden, New Zoo Revue, and many others. Did you know that New Zoo's Doug and Emmy Jo were and are still married? I did not. I tweeted that (don't follow me on Twitter, I am mean) and David Kamp replied.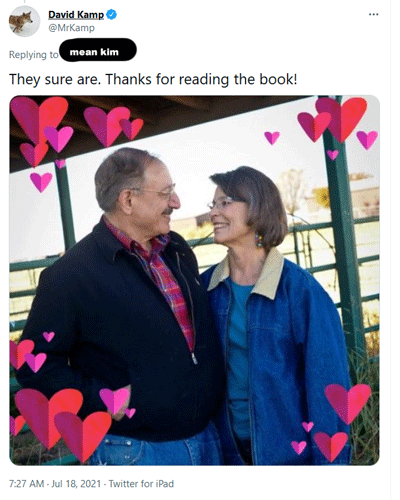 Four stars and love is beautiful!
The One — John Marrs
I saw this reviewed a lot on last month's roundup and I should have known better knowing that my fellow book readers on this roundup are mostly murderbook fans. This is NOT a romcom book. The O on the cover is NOT a flower even though it may look like one in teeny cover images. It is a thumbprint in a blood splatter. Although I didn't really read the description when I decided to read this book I am was gripped by its dank Love Actually-but-with-murders premise.
But it was so good. SO GOOD. The concept is that there's a company that matches you to your soulmate based on similarities in DNA. This book is the story of those matches. Good and bad. Four stars and I'm glad you all duped me.
Bingo Love Volume 1: Jackpot Edition — Tee Franklin and others.
The original Bingo Love graphic novel is a few years old. The original story, which is the first chapter in this edition, is about two Black queer women who fall in love with each other early, are pried apart, and the aftermath when they reconnect decades later. It's well-written and touching. This edition includes additional stories from other artists/authors and while they're nice, they fall short of the beauty of the first story. Four stars for the original story, three stars for this edition overall.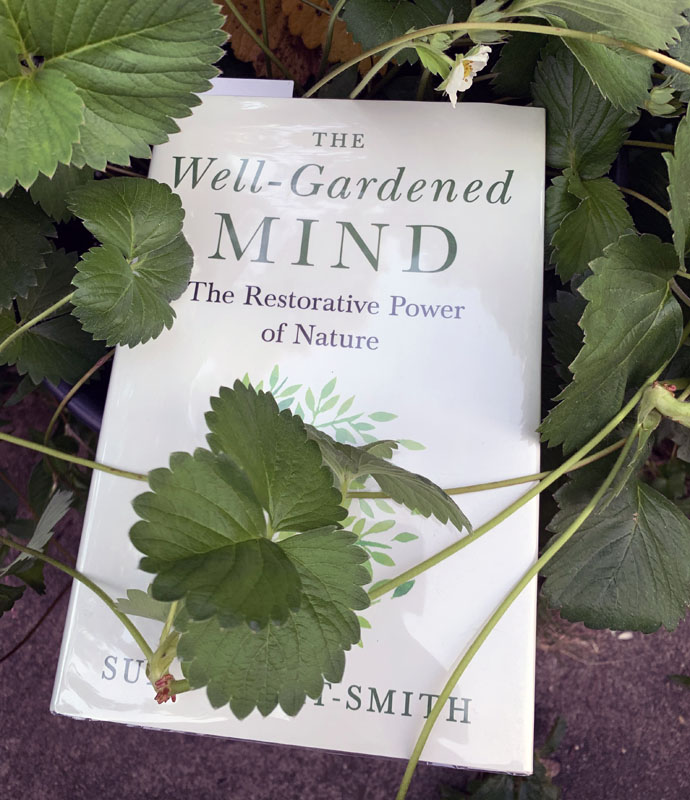 The Well-Gardened Mind: The Restorative Power of Nature — Sue Stuart-Smith
I love being outside both gardening and failing at gardening so I thought this nonfiction book about the benefits of gardening to our minds and bodies would be really engrossing. And while Stuart-Smith does provide some qualitative and quantitative data about the benefits of nature, this book was dry and in some places, redundant. And there's a goodly section of the book dedicated to Freud. I struggled to get through and skimmed some parts. This would be a 2 1/2 star rating but for Goodreads purposes it's three.
A Wild and Precious Life — Edie Windsor and Joshua Lyon
I'm not sure how I never heard of Edie Windsor but this story of how a very closeted lesbian ended up suing the United States and becoming a LGBTQ icon fixed my ignorance. Windsor and Lyon worked together on a large part of this memoir, but when she died (not a spoiler, this is a real person), he filled in the blanks by interviewing her family and friends. Was she lovable and perfect? Nope. But neither are the rest of us and she was far braver than I am. Four stars!
Currently Reading:
Such a Fun Age
Membership Essentials (another CAE book)
---
All of my book lists and reviews are on Goodreads.

This a part of the Show us Your Books linkup from Jana Says and Life According to Steph. If you want to read more bloggers gush about the books they've read this month, click the button below and have fun!

Other SUYB posts:
2021:
January | February | March | April | May | June | July | August | September | October
2020:
February | March | Spring/Summer | September | October | November | Year-end review
2019
January | February | March |April | June | July | August | December
2018
January | February | March | April | May | June | July | August | September | October | November | December
---
---
Need some more email in your life? If you're a regular reader but forget to check in, you can subscribe to a once-a-week email with links to the week's posts! Click here to sign up!