(subtitle: where the hell have you been?)
Hi there! Heck of a month, eh? I can't quite explain WHY I haven't been blogging, I just haven't. Things have been great though! See?
Nephew A's 5th birthday party was at a local farm, which offered stunning views…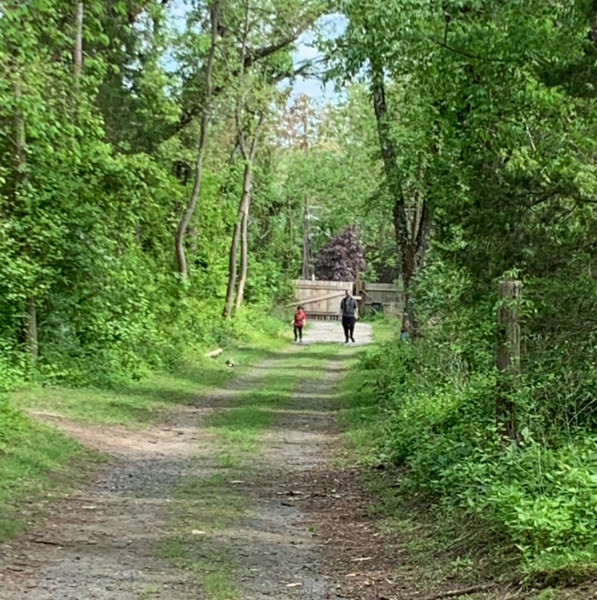 Mom and I went to the Phillies annual Mother's Day tribute game. It was in the 50s with a cold, cold rain. The Phils won and neither of us caught pneumonia though so all's well that ends well.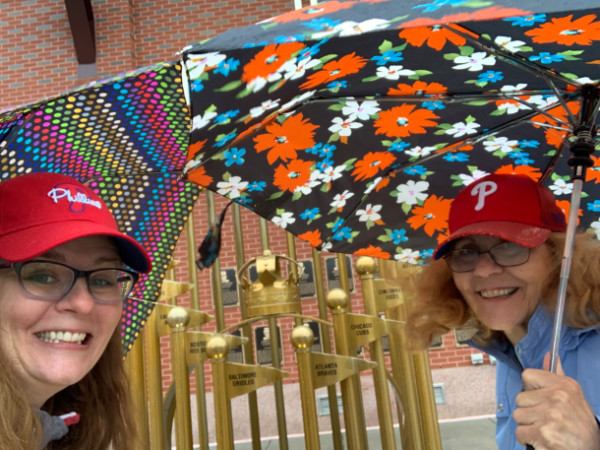 After years being buried in stacks of books, this handsome face received his Master's Degree!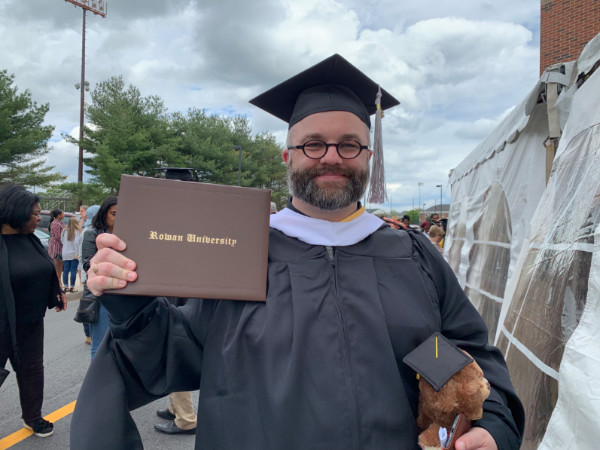 I'm simultaneously proud of him and wondering what to do with him around the house all the time.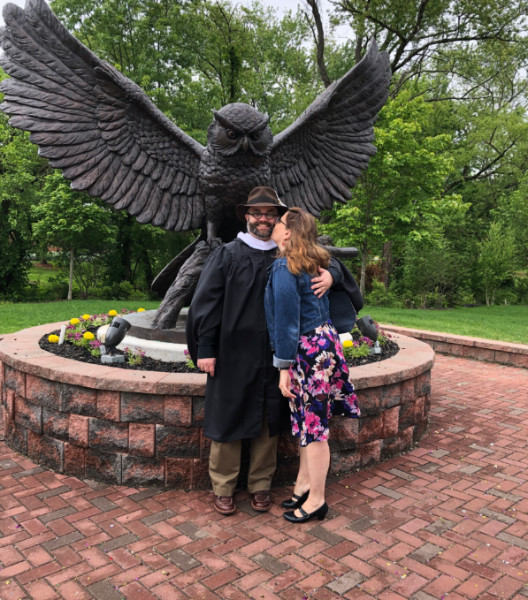 Snapchat turned me into a fairly attractive dude.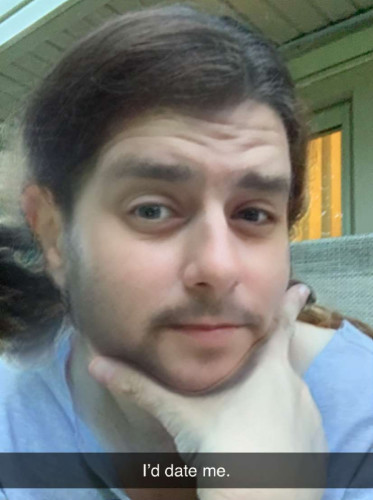 Speaking of date-able dudes, this weekend WM and I celebrated twelve years of cohabitation. He arrived the Friday before Memorial Day in 2007 and the very next day we went to Collingswood Mayfair.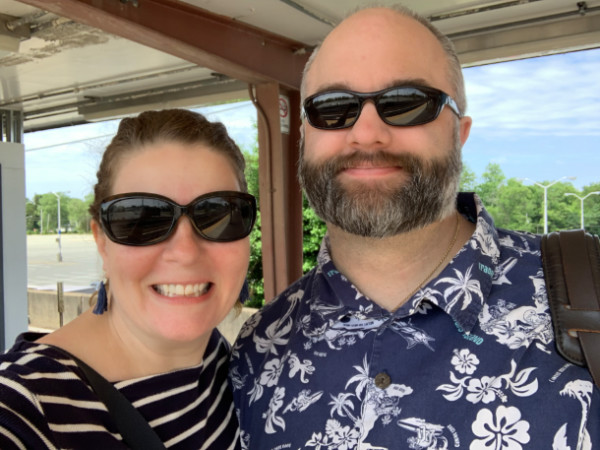 He built me a potting table in the garage out of an old door.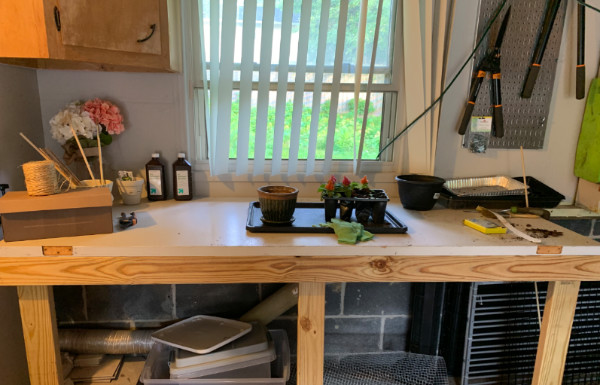 The garden is doing well. The tomatoes are so tall I had to stake them this weekend. And I should have my first radish in a week or so.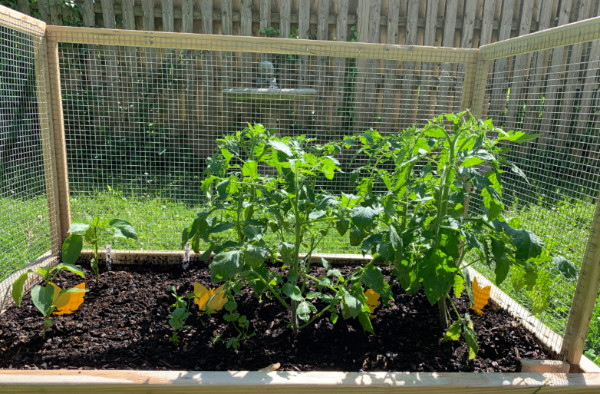 I've been spending my evenings outside when the weather is nice. Our two goobers are all too happy to join me. Even Ollie, who is as good as he was 2 years ago (minus half his teeth and some functioning in his face) and it makes my heart swell with happiness.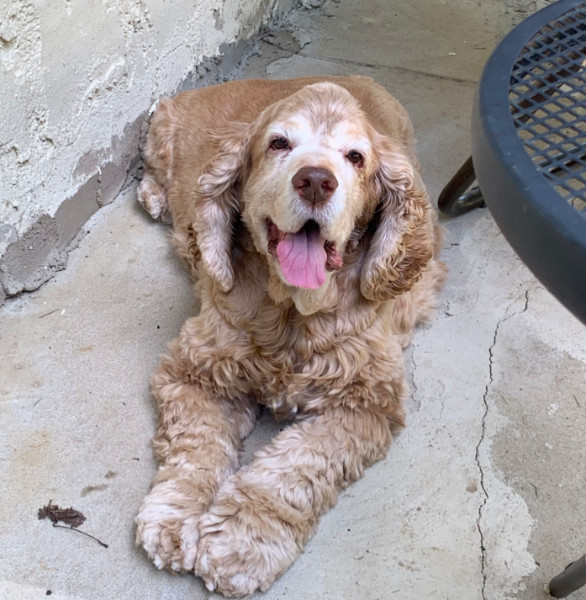 Twelve years ago WM arrived to me, Max, Misty, and Charlie. Ollie was the dog that began to blend us into the family we are now. Including this also-happy dude.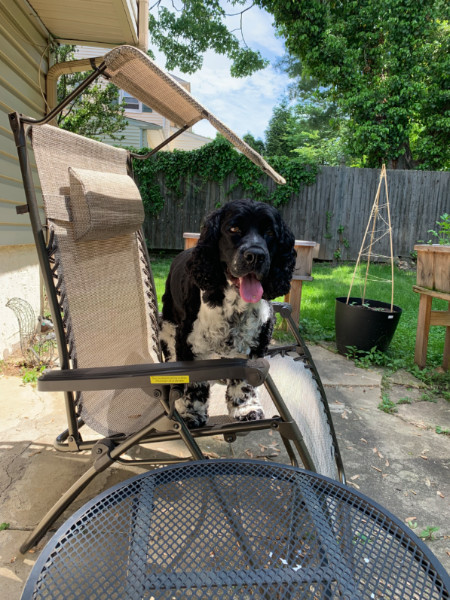 I went to a Memorial Day barbecue where I only knew one person (the organizer) and ended up with new friends! No pictures because I didn't want to be that person.
Which brings me to today, Memorial Day. We went to Iron Hill for lunch and I've been outside since we returned, with no concerns except my Apple Watch which keeps telling me to get up (nah, I'm good) and the children behind us who have been outside screaming from 7:58am to 6:55pm since Saturday morning. I'd LOVE for them to discover Fortnite or join the swim club or a sport or watch JoJo Siwa vids inside for a few hours each night.
This is my very favorite time of year. The entire summer is yawning ahead of us. My first Summer Friday is this week and I think I'm going to head to Margate for the day. Happy summer!