I hate fall but I begrudgingly admit to enjoying decorating for Halloween. If you have a giant ivy pit in your front yard, put some foam graves there! And a skeleton.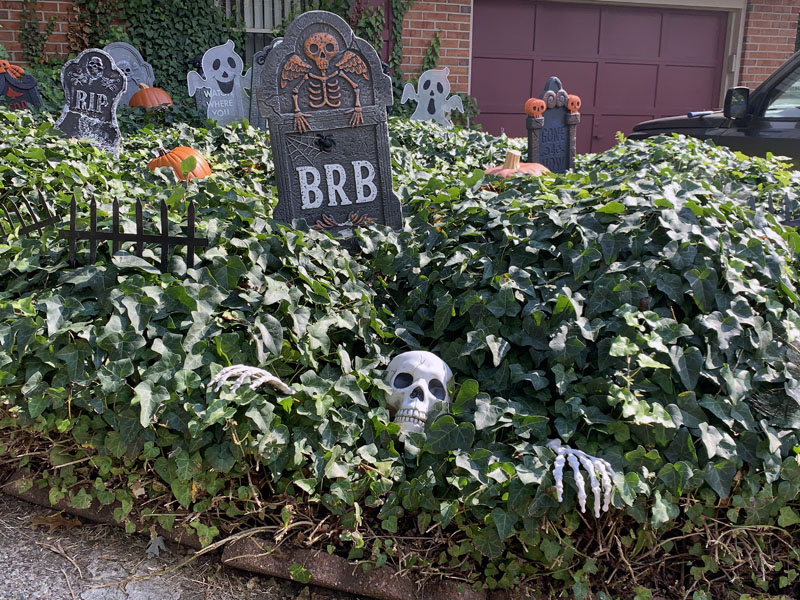 This year the graveyard expanded past the walkway.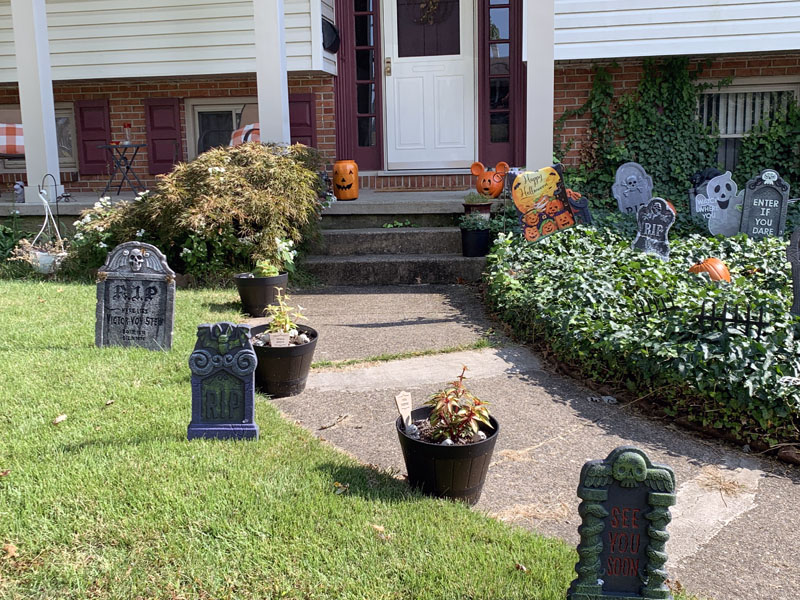 Don't forget the friendly ghosts. (we trim the ivy down from the wall after Halloween every year)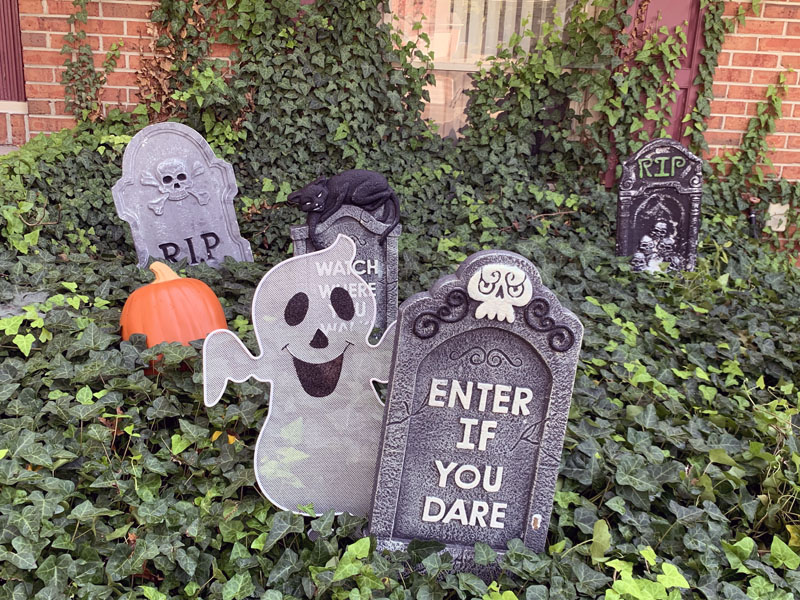 And a not-very-friendly bat.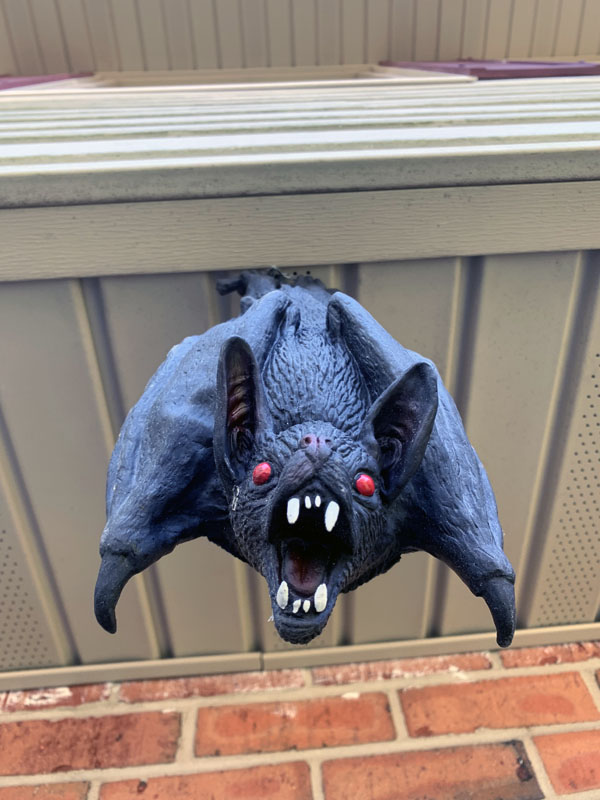 Let's toss some plastic skills into the potted plants while we're at it.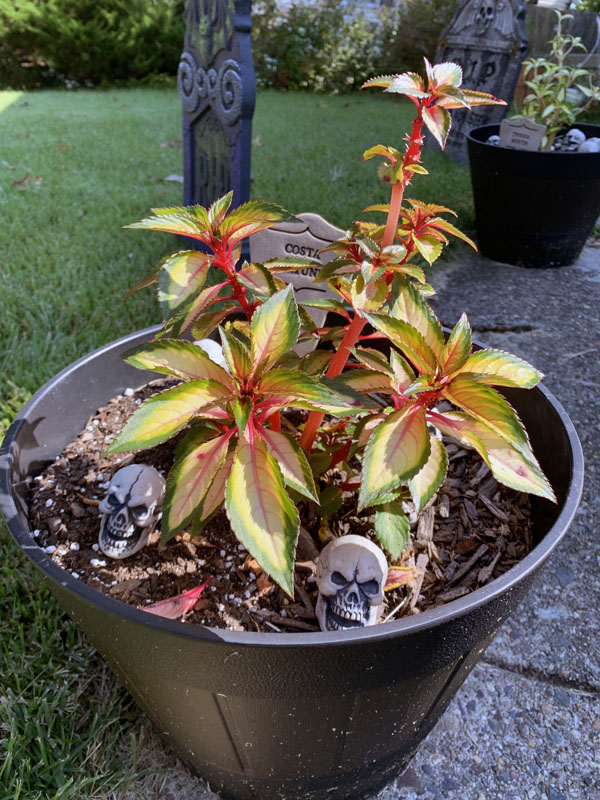 We also have a string of Mickey Mouse pumpkin lights in the big window and a Disney Halloween projector that we turn on at night. The resident Halloween decor expert gives our overall look two thumbs up!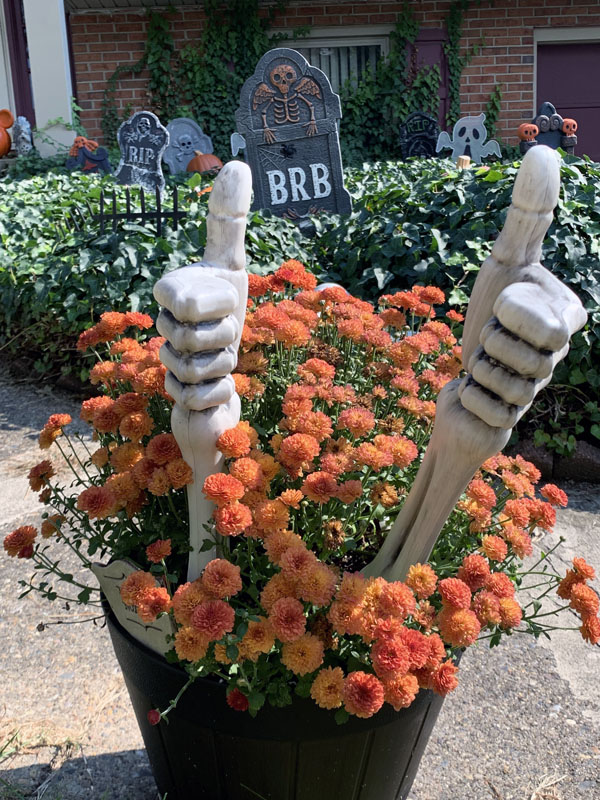 ---
Good news! If you're a regular reader but forget to check in, you can subscribe to a once-a-week email with links to that week's posts! Click here to sign up!