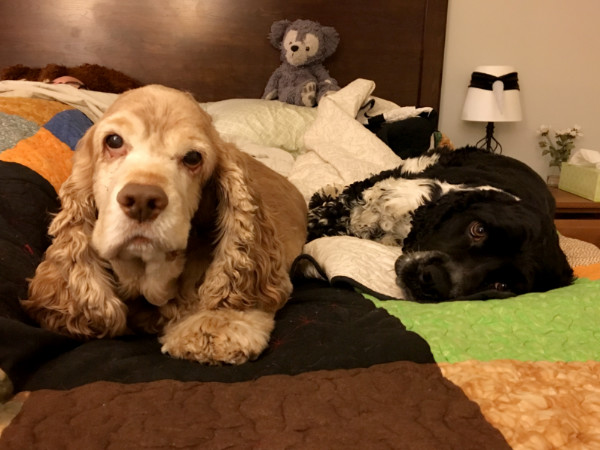 (and a sliver of WM in the background)
Hello! It's been a while, but things have been a little stressy at work not bad, nothing like last year and the Big!Wo– yeah I won't do that you again. So when it's stressy I come home and just kinda … veg.
I'm going to ease back into that with the Friday 5. This week's theme is Not Shaken. Let's get to it!
1. When are you the straw that stirs the drink?
If we're going to interpret stirring the drink as a positive thing, as making things come together, then stirring is where I excel. I love when a plan comes together, I love when a project comes to fruition, and occasionally I have to be the one that takes these disparate skills and personalities and combine them into something better.
2. Who has delivered the most stirring rendition of your country's national anthem?
Back in 2001, the WWE Smackdown program used to tape on Tuesdays to air on Thursdays. After the events of Tuesday, September 11, 2011, the WWE cancelled the taping. Rather than cancel the week's episode, Vince McMahon decided to air live instead. That's how on September 13, 2001, Smackdown became the first big live event held after 9/11.
Ring announcer Lilian Garcia sang the national anthem.
Here's the oral history of that night.
3. Who or what is stirring in your vicinity?
I hear fireworks nearby.
4.What do you like and dislike in a stir-fry?
Like: crispy string beans, baby corn, mushrooms
Dislike: Water chestnuts, celery
5. How do you deal with feeling stir-crazy?
It doesn't happen much, as I really enjoy being home. But when it does, I try to get outside, even if it's only out in the yard.
**
Have a great weekend!
So hey, it's been a while. Haven't felt like blogging. Here's what I've been up to.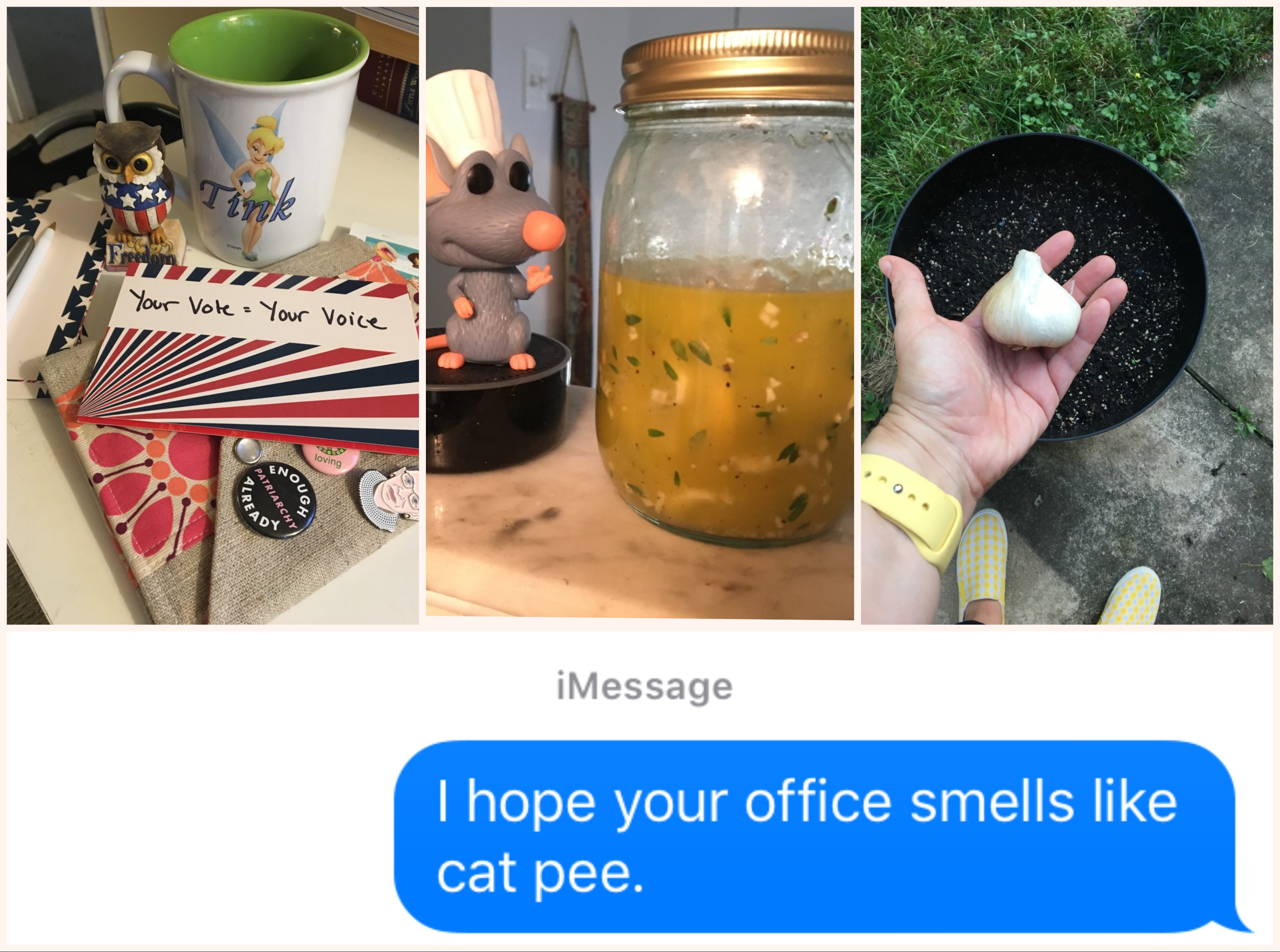 (Clockwise from top left.)
In light of recent current events on this dark timeline where we now have Supreme Court Justice Ragey McPrepbro — and conservatism aside because at times I have voted Republican, is this the most sterling candidate he could come up with? — I signed up with Postcards to Voters and am writing til my hand cramps up. So you didn't think President Trump would be a big deal and now you're seeing the light? Vote. Vote right down that ticket, Governor down to town council.
I made lemon thyme salad dressing today with some of the thyme from my garden. Remy approves.
I also planted garlic. If the 80-degree October weather continues, I'll have some this fall. Climate change, amirite?
And my manager rudely left for another company, so I sent an encouraging text on his first day. I'm nice like that.
Tuesday is show us your books day. I have 24 hours to get that post together.
(If I had a dollar for each time a man told me not to worry about Trump…)