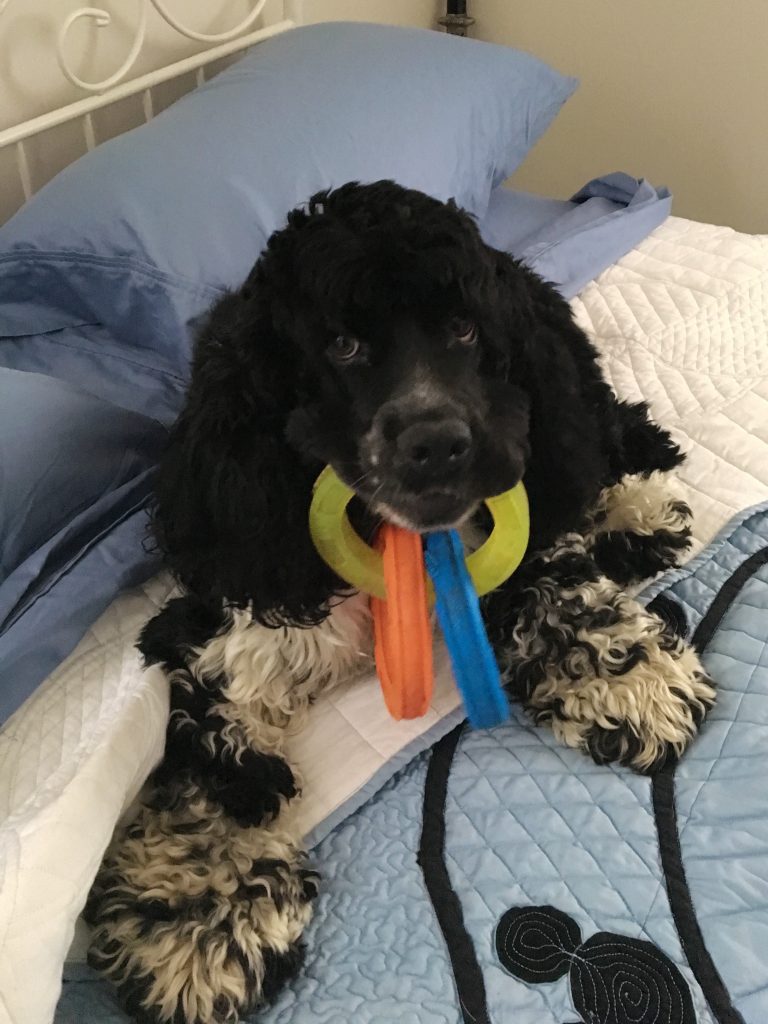 (he should not be on this bed.)
The younger member of our Snore of Spaniels after being groomed last week.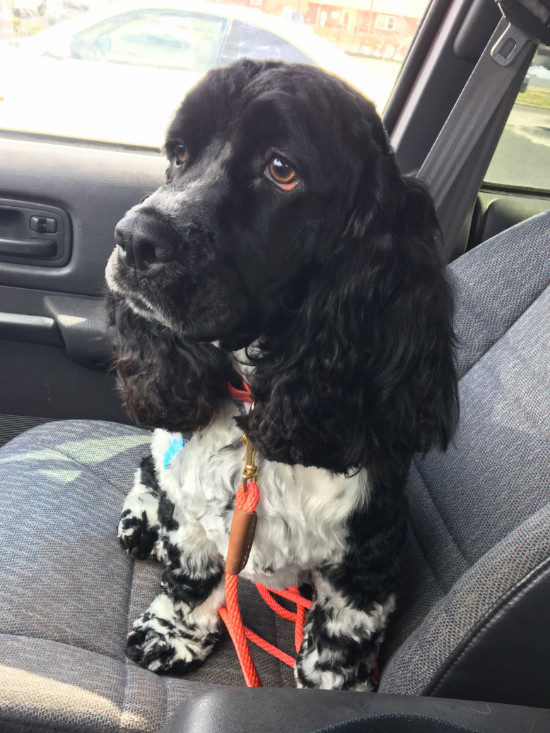 Unfortunately, the haircut was a little too short. Murphy ended up gnawing at his tail and belly because he was irritated. And because dogs are dogs, the more he licked the worse he got. One vet trip and $183 dollars later, he's on 3 different prescription steroids to counter the inflammation and doing MUCH better.
The groomer did nothing wrong, we just found out that Murph has a sensitive nether area. Lesson learned. Next time we'll leave the hair longer down below.
(I initially typed "Max" up there. Sniff.)
This isn't a sponsored post* at all. I just wanted to put out there how happy I have been with Chewy and the amazing customer service they provide.
Ollie eats special food because as he aged, he became a hotbed of little annoying food allergies. I used to think that special dog food was the stuff of hippie woo but once we got Ollie onto this food (Blue Basics Turkey and Potato), he stopped throwing up once a week AND his hot spots went away. Consider me a hippie woo convert. Murphy also eats the solid-gold dog food because one day he decided he no longer wanted puppy chow OR dog chow, and he wanted nothing other than Ollie's food. We call it Thanksgiving Day, twice a day.
Chewy's prices are competitive, and their shipping is second-to-none. One time I ordered a glucosamine supplement for Ollie and even though I paid for regular shipping, it arrived the next day. To me that meant someone at Chewy knew an achy dog needed relief and expedited the order. That's good stuff.
Murphy will also testify that their boxes are very shreddable.
*However, Chewy, I will take your money and free dog food to shill for you. Call me! 😉