I have created not one, but two popcorn-loving monsters. This is my view while carrying a bowl of freshly-popped popcorn to my desk.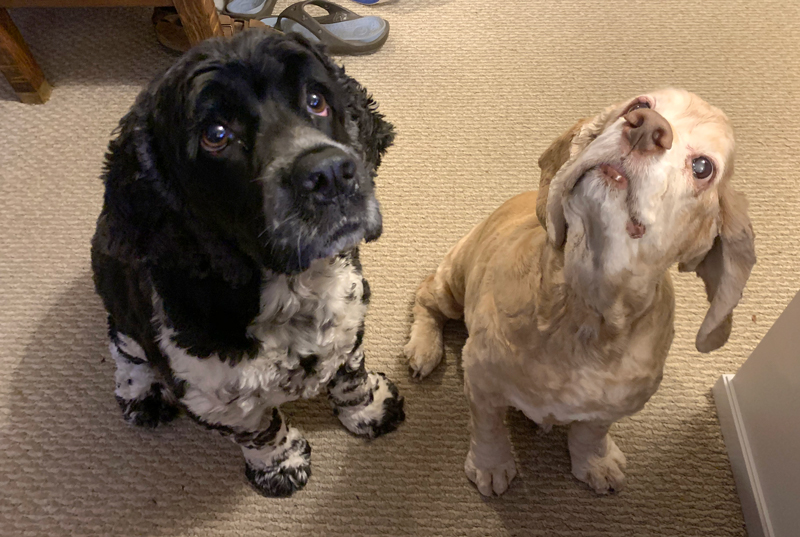 Ollie's vision is not good, but his nose knows exactly where the bowl is.
Because this is the Internet, I will post a disclaimer that they don't eat a lot of popcorn, that I don't put toppings on my popcorn, and that they have been eating popcorn for years without digestive distress.
Good news! If you're a regular reader but forget to check in, you can subscribe to a once-a-week email with links to that week's posts! Click here to sign up!