My planner journey has taken me through every fad imaginable. I had a Palm Pilot back in the day and I loved it. In 2016 and 2017 I went down the washi-tape-lined path of paper planners. In 2018-2019 I barely looked at my planner – I fell out of it because creating the monthly layouts took too much time and I was burned out on stickers.
I have a basic Mead planner for 2020 which I bought for half-price in early March, but the year quickly turned and with nowhere to go and nothing to do, it collects dust somewhere.
In June, when we were all trying to diversify our IG feeds, I was introduced to Cloth & Paper and their Instagram feed and oh boy. It's a Black woman-owned business based out of Richmond and oh boy. The designs are GORGEOUS and MINIMALIST and everything I want my planner to be.
I took the plunge. I bought an A5 6-ring planner cover from Amazon, and sprung for 2021 inserts.
This is a very photo-heavy post, so I'm going to add the dreaded more inside link…
Friends, my 2021 planner…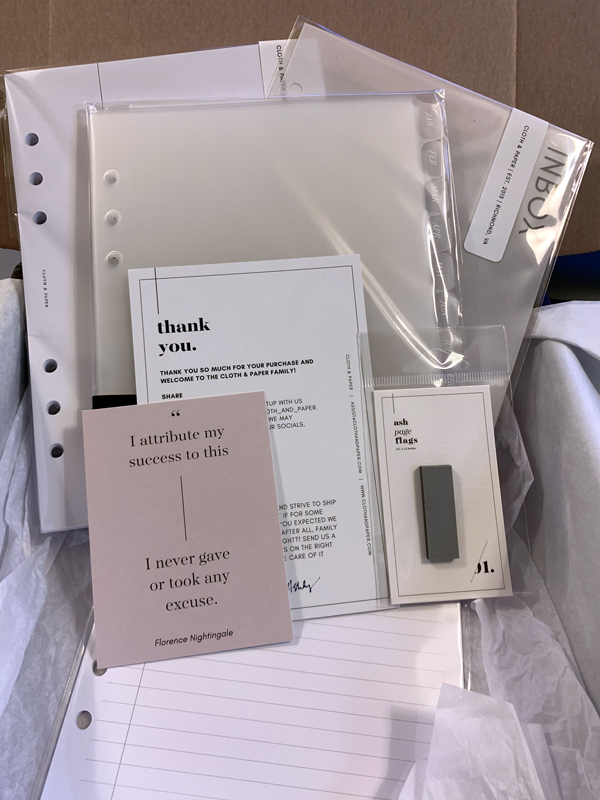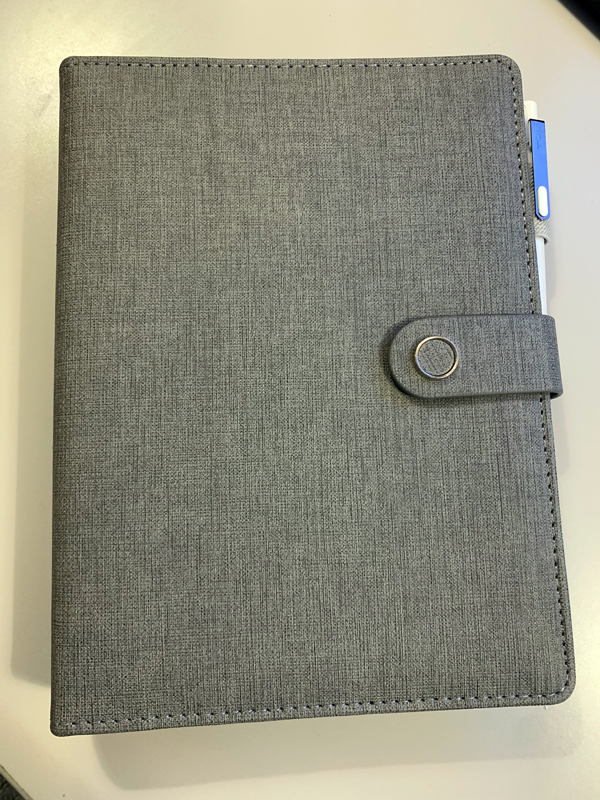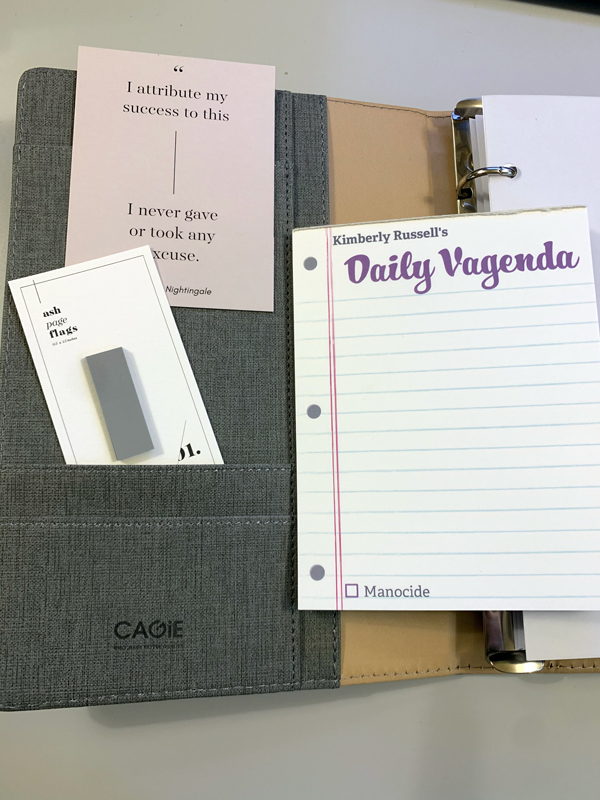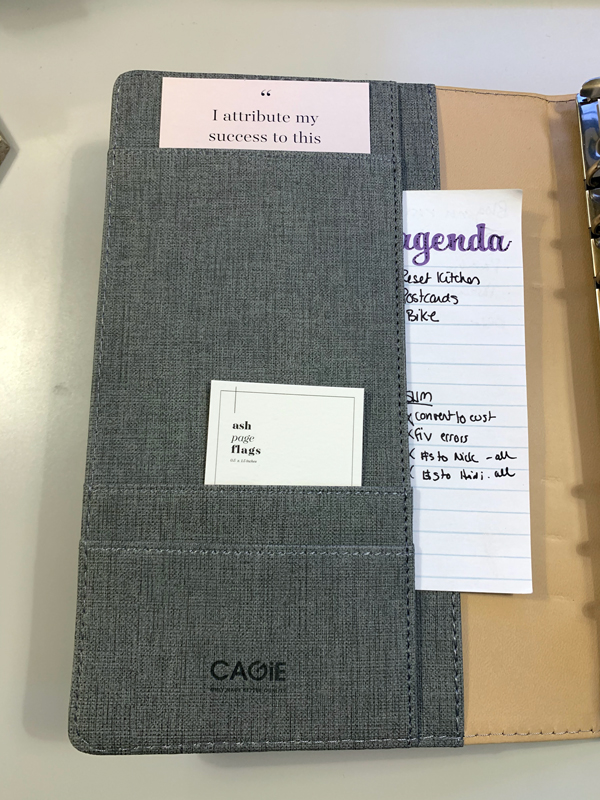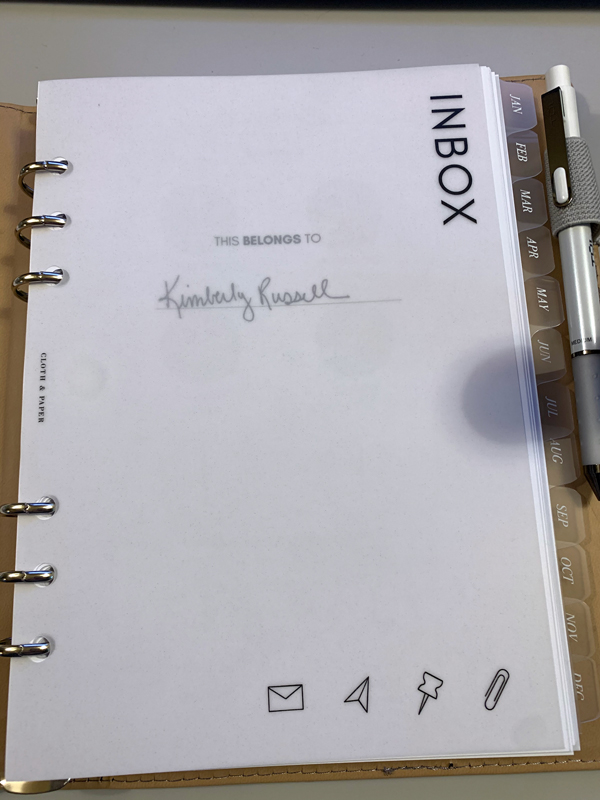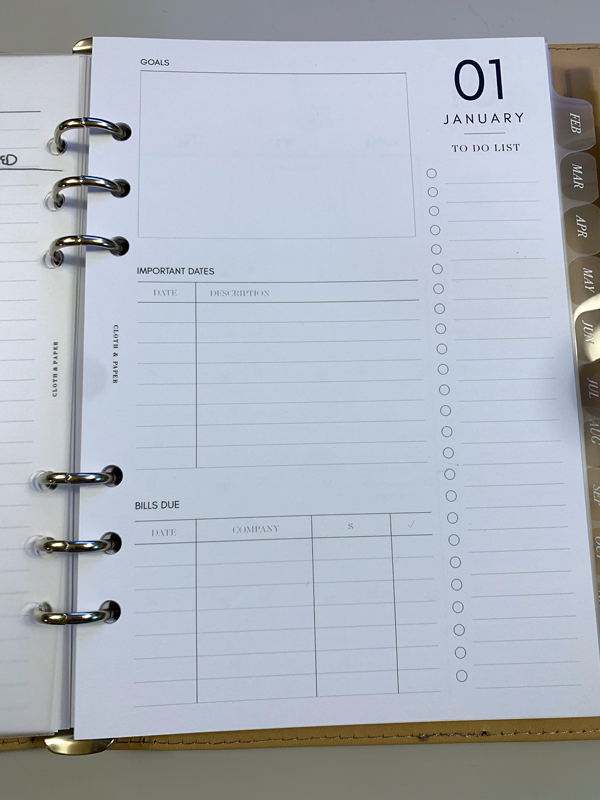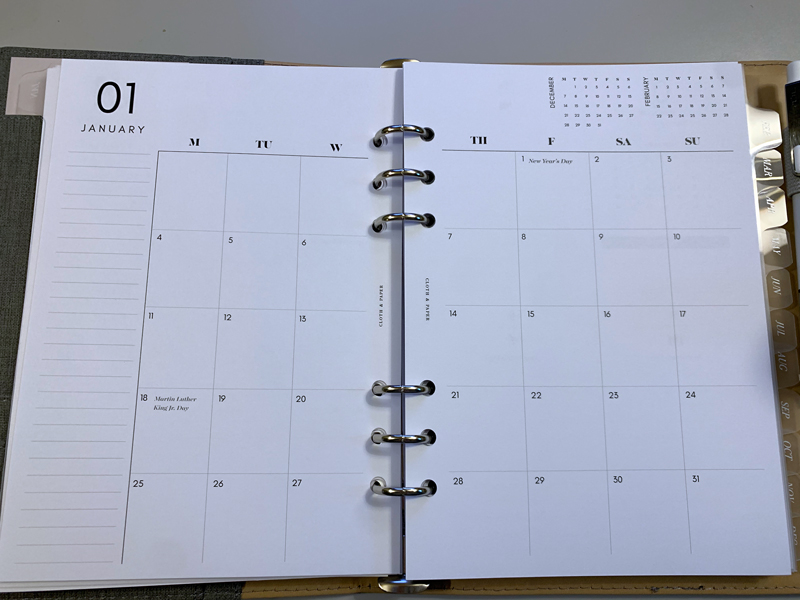 Since my inserts don't start until January I purchased a set of matching ruled paper and am drawing the monthly cover page out freehand for October – December so I can start using the planner now.
The paper quality is fantastic and a thrill to touch. My preferred 0.7mm gel pens don't bleed through at all. The monthly dividers are firm but flexible and the quote card was a sweet freebie.
I should have purchased an A5 cover with larger rings, because I can't fit a whole 12 months of weeks at one time unless I remove the monthly dividers or the extra notebook pages, which … no. So as I move through the months I'll add weekly pages back in. The page flags are translucent and come in a multitude of beautiful neutrals and browns.
I also signed up for their subscription box. My first one arrives in a few weeks and I am so excited. If you're interested in beautiful, minimalist planning supplies, check out Cloth & Paper! (not an ad – just an enthusiastic customer)
Good news! If you're a regular reader but forget to check in, you can subscribe to a once-a-week email with links to that week's posts! Click here to sign up!