It's been a while since I remembered to hop into Anne's Currently linkup. August was TERRIBLE and early September is NEVER fun. It's nice to back in the swing of things.
This month's words are: borrowing, buying, prepping, planning, and reading. I'm taking a little creative liberty and switching the order so that my answers flow a little better.
buying a few business-casual fall tops. My fall 2019 wardrobe was old to begin with. Winter/Fall 2020 I lived in sweatshirts and waffle henleys, but now that it's Fall 2021 I am craving a bit more polished comfort. Lightweight knit sweaters seem to fit the bill for that, because they look nice on Zoom and I can pair them with leggings and be able to run to the grocery store after work. My inspiration comes from Natasha @ Moody Girl and Kendi Everyday.
prepping for my mother-in-law's arrival next month. I mentioned this in passing a few months ago, but WM's mom is coming to live with us next month. If things go right with her house sale, that is. It should. She is living alone in Michigan, we have a house with extra rooms. Why not? There are other Reasons, of course, that I'm not going to go into but this is a win-win for all of us. It requires a lot of…
planning! She'll be moving into what was our guest room, and we're going to put a Murphy bed in the craft room for guests. All of that means we've been sorting/purging/donating clothes and items for months. We might have to have cable run upstairs for a 2nd TV that right now is Roku-only and to give us a stronger internet signal. We definitely have to replace the 2-prong outlets with 3-prong outlets! Probably should expand the driveway to account for 3 cars. And look into a loveseat/chaise or maybe just a chaise for me to make room for another recliner downstairs. So much planning!
borrowing a quote from Ted Lasso: "I love meeting people's moms. It's like reading an instruction manual as to why they're nuts." Don't worry, I've met my MIL before. But this is so thematically fitting.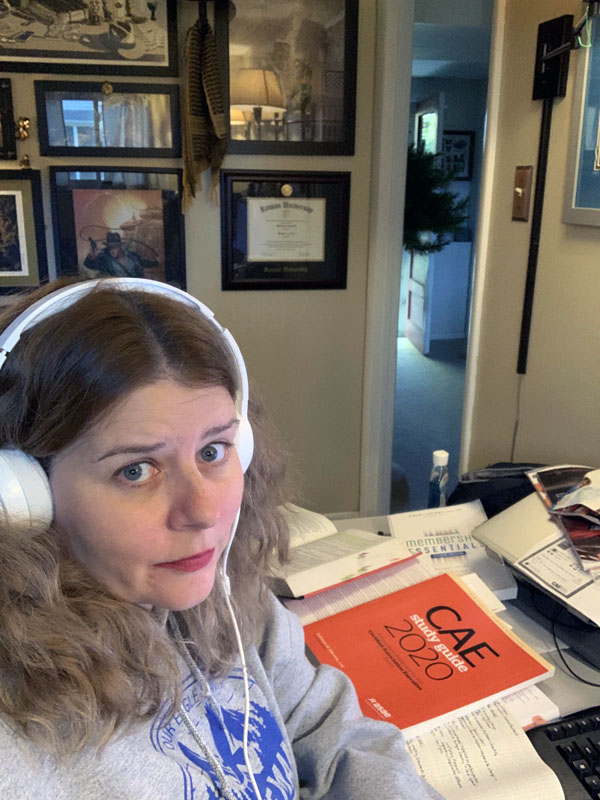 reading my books for December's CAE exam. It's a lot. It's a lot! Studying is going well but knowledge retention is finally happening which is even better.
Past Currentlys (Pastlys?): July 2021 | June 2021 | May 2021 | April 2021 (erroneously titled April 2020) | March 2021
Happy birthday to the lovely Kristen! She's such a bright spot in our family! <3
---
Good news! If you're a regular reader but forget to check in, you can subscribe to a once-a-week email with links to that week's posts! Click here to sign up!