Currently… a day late. Because I'm off of work this week and I lost track of my days. Eeeeesh. This linkup is courtesy of Anne in Residence.
arranging – The patio furniture out back, which will be Mother Nature's cue to hit us up with a blast of polar air. I bought some pillow covers from Jeff Granito, an outdoor rug, and this morning I painted my crummy old black metal table a bright blue. The patio itself is a concrete slab with a lot of … structural issues (aka cracked and uneven) that we can't fix this year, but it's shaping up nicely!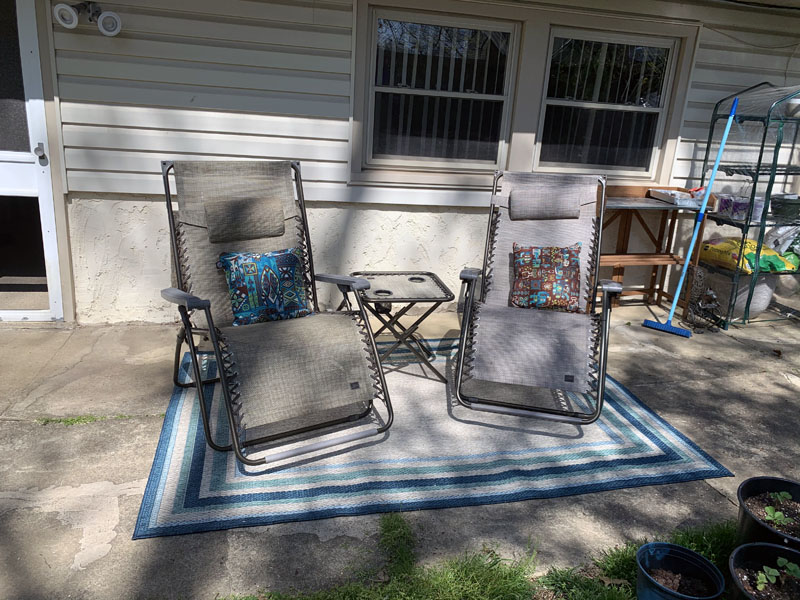 craving – A cold coffee-based beverage. My regular Starbucks burned down last March the week before the suggested quarantine period, so the closest Starbucks we have is inside of Target. Which is okay, but that location doesn't accept mobile orders and we'd have to navigate the parking lot and the store crowds to get there. It's not worth it. I have a Dunkin' nearby, but it's on a major-ish road and I find their drinks too sweet, even if I try to dial it back. Suburban lady problems.
discussing – the general opinion that Paul Rudd doesn't age. He does look older than he used to, but I think we just aren't 100% sure what 52 years old should look like anymore. Obviously a good-looking rich person who stays healthy and uses sunscreen is going to age 'better' than my grandparents did. As always, deep conversations happening here at House Russell.
enjoying – this week off. I check email once a day for my own sanity, marking the ones I need to follow up on when I get back. But otherwise the weather has been GORGEOUS and I've been off of my computer and outside. Yesterday I fulfilled my post-vaccine immunity wish of going to the library. I also took the week off from DuoLingo (busting the streak I was bragging about last week) and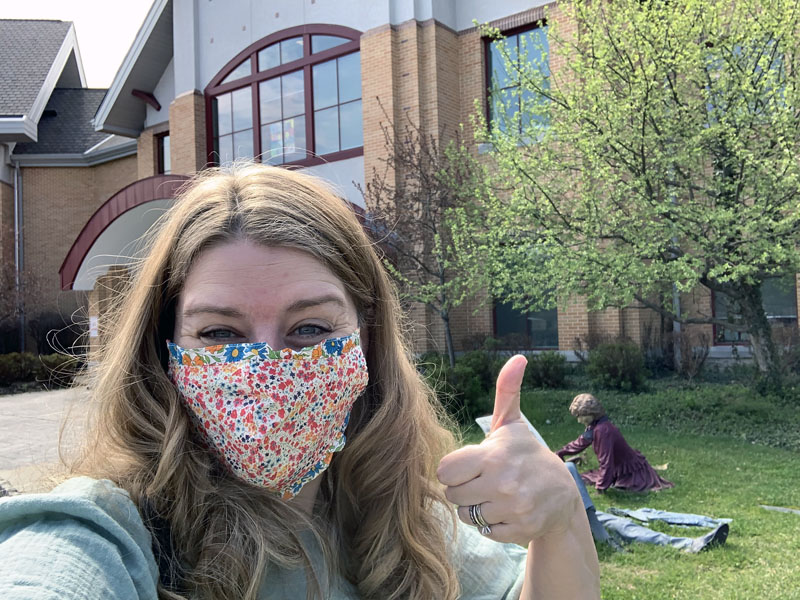 preparing – my planner for April, which I haven't done yet and is a reason why I'm tardy to the currently party.
Read others' answers to these prompts here!
---
---
Need some more email in your life? If you're a regular reader but forget to check in, you can subscribe to a once-a-week email with links to the week's posts! Click here to sign up!