Time is relentless, dragging you through the days and weeks just like nothing's wrong.
And just like that, it was Easter. On Friday and Saturday I did my usual Easter baking – two Easter breads and two ham pies. J&K received one of each to bring home, and I took home the leftovers from Easter dinner. In searching for past blog posts to link to that refer to Easter baking, I was dismayed to see that every one lists how much weight I lost so far on that year's diet. While I'm not pleased with my current fluffiness, I am relieved to not be itemizing every meal and every pound like I apparently did for many Aprils.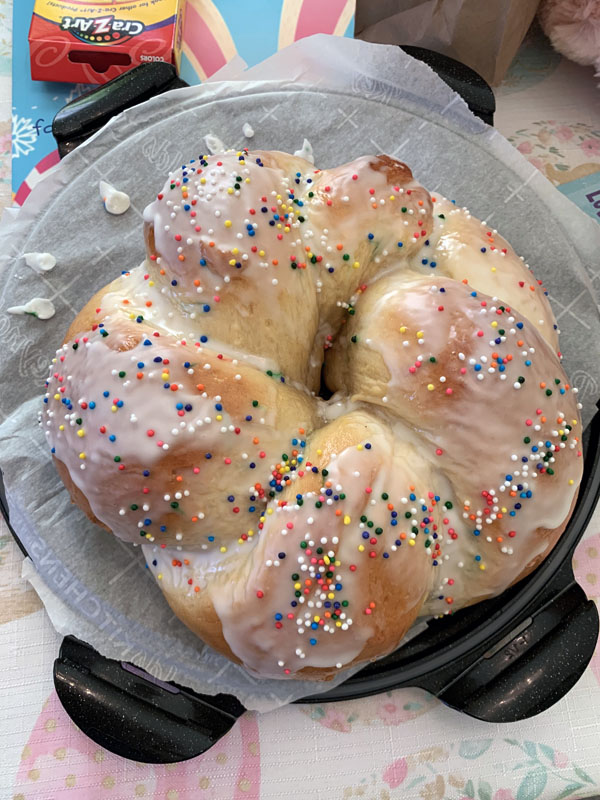 This year I took photos of my grandmother's handwritten recipes. None of them are really correct (note the 2 1/2 lbs of flour instead of 2 1/2 cups) but I'm glad we still have the originals.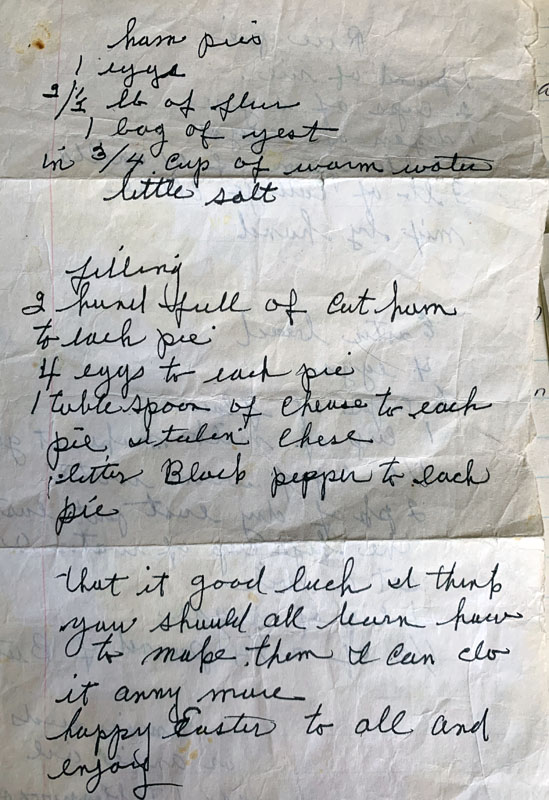 The last paragraph says: "that ('s) it good luck I think you should all learn how to make them I can ('t) do it any more happy Easter to all and enjoy."
Last year after writing this overwrought blog post I asked a Twitter pal for a link to her church's Youtube channel and watched their Easter service. I watched again on Christmas. And yesterday I went back and watched my second (!) Easter service. It was joyful and comforting. At one point the minister asked us all to gather our bread and wine/juice/water for Communion. I felt silly, but she (!!) insisted we could pause the video if we weren't ready. And wouldn't you know, a few minutes later I ate a saltine cracker and had a small cup of wine in asynchronous communion with a bunch of strangers.
I guess this makes me a Youtube C&Eer?
Thanks to some of us being vaccinated and a general unclenching of my own butt about things, we had a normal Easter yesterday. I bought this Egg Toss plushie for Nephews A&B and it was an unexpected hit. (not an affiliate link). We ate and drank and for a few hours, things were as normal as they could be.
I made a basket out of a sheet of 12×12 scrapbook paper using a tutorial from Damask Love and AMBER SHARED MY PICTURE in her story! (fangirling out)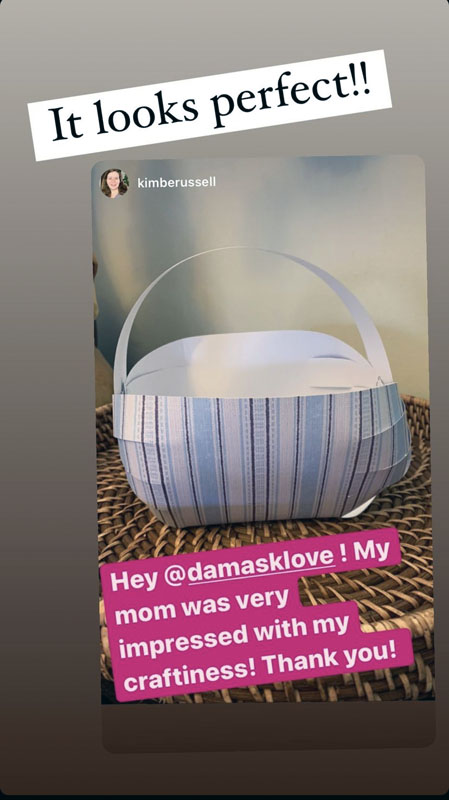 I took this week off of work, as a kind of Spring Break. We'll be doing various garden chores (I think WM's building another bed) and tomorrow I'm getting blonded up for Shot Girl Summer!