Thursday morning I received news from my father that my cousin had passed. He was only 2 years younger than me. And because he and his family lived in the Marshall Islands, I'm not sure when it's going to seem real. It's real, but in a nebulous way where I'm crying but it's not like we saw each other every month and is there going to be a service? Can there even be a service?
Here's what I shared on Facebook, reposted here for posterity.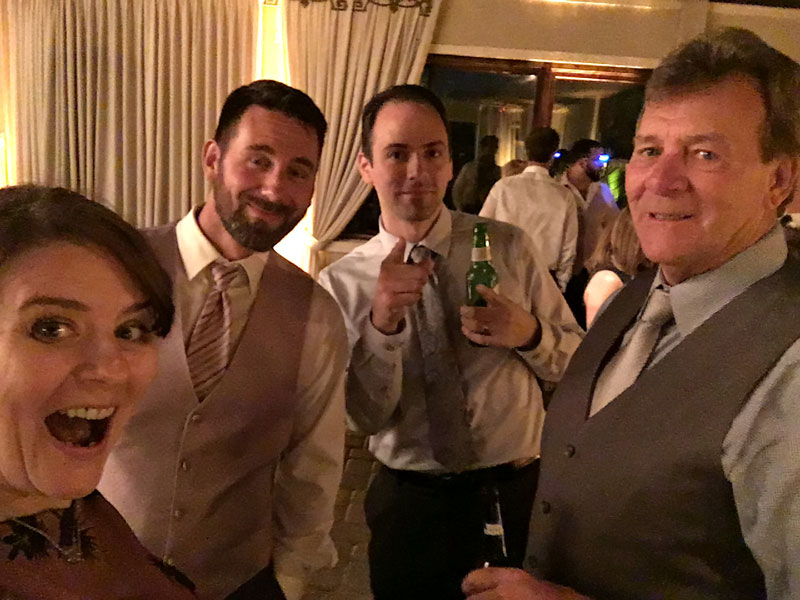 This handsome man next to me is my cousin Matt. The word 'hero' suffers from overuse these days, but my cousin truly was one. Simply put, he took care of explosive devices so nobody else had to deal with their damage. He passed away this week, leaving behind a grieving wife and two sons, a bereft mother, sister, and brother-in-law, and the rest of us. A meme commonly posted here on Facebook is that a child's first friends are their cousins, and that was the case with us Dowds. This photo was taken at my cousin (his sister) Rachel's wedding, and if this had to be the last time we all managed to be in the same room at the same time, it was the best time.
Rest easy, my cousin.