Here are some photos and thoughts from March that were a little thin for their own posts.
Like others, I watched the saga of the Ever Given, the giant cargo ship that was stuck in the Suez Canal. After a year of tragedy, it's a little bit of a relief to watch a national news story that is mostly victimless. The memes have been on point, too.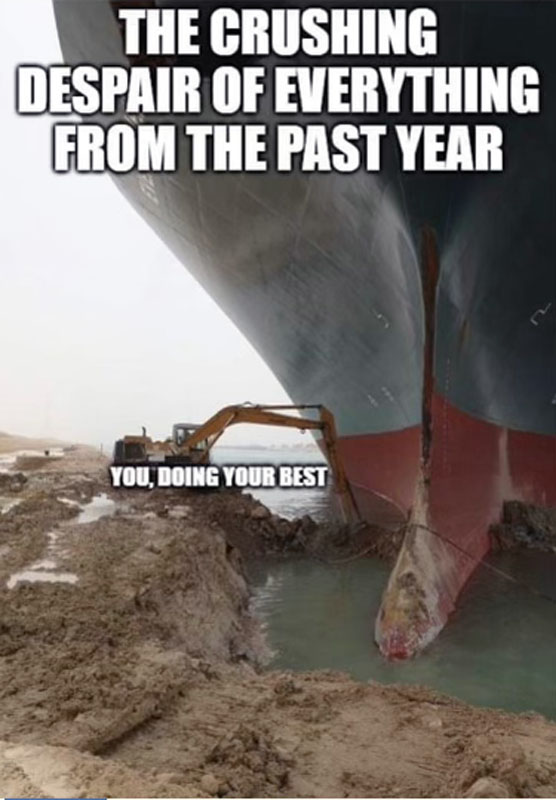 I entered my brother's annual NCAA March Madness Pool and was destroyed in the first round. I should have set the $20 on fire.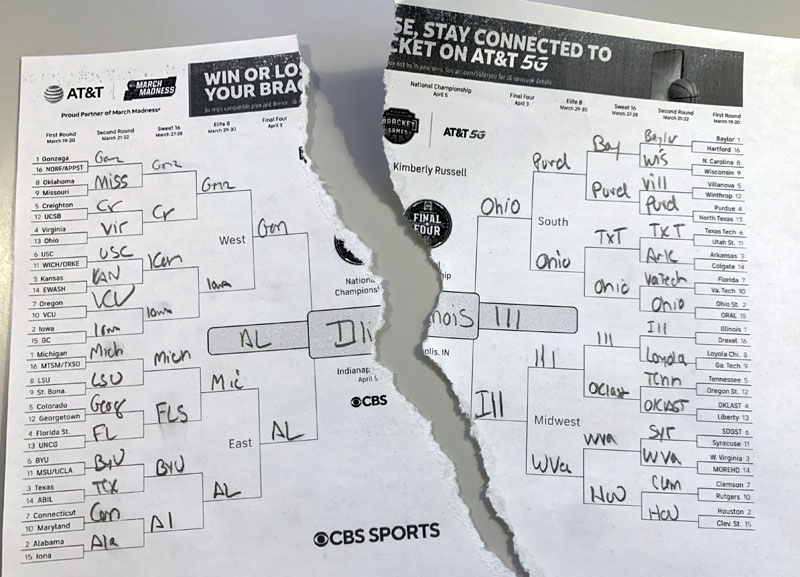 We discovered a snail in our fish tank. It must have been tiny and hitchhiked in with the gravel last year. We named him Willy.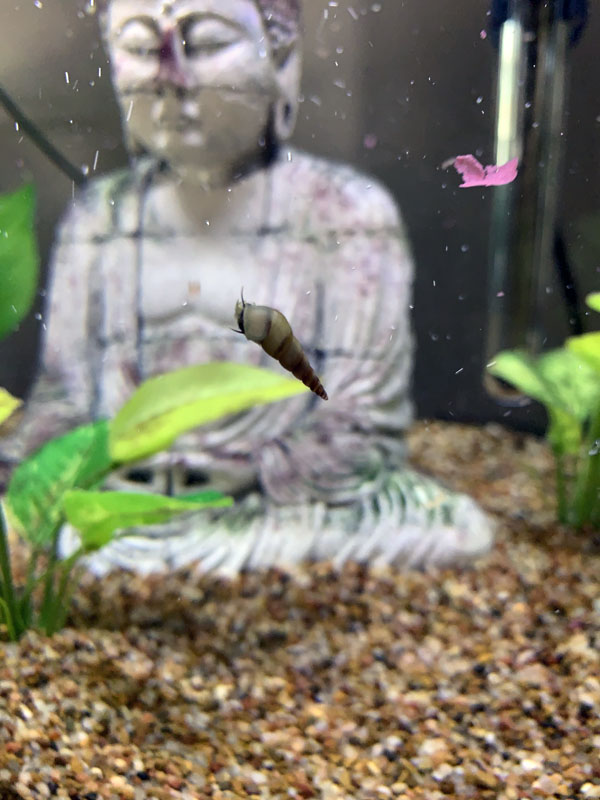 Many of you will know that I'm a lifelong nailbiter and I quit every spring just to pick it back up in the fall. It's spring again and I'm working on healing my messed up cuticles so that I have less to pick at. I've tried a bunch of different expensive cuticle creams and oils through the years and do you know what works the best for me? A little tube of Aquaphor. It's thick and goopy instead of oily and it takes about 10 minutes to absorb so if that texture bothers you, you'd probably be better with an oil. But for the price, which is around $5 for a 7 oz tube, it can't be beat. (no photo of my cuticles)
Murphy gets very excited when I roll out my yoga mat and immediately becomes bored.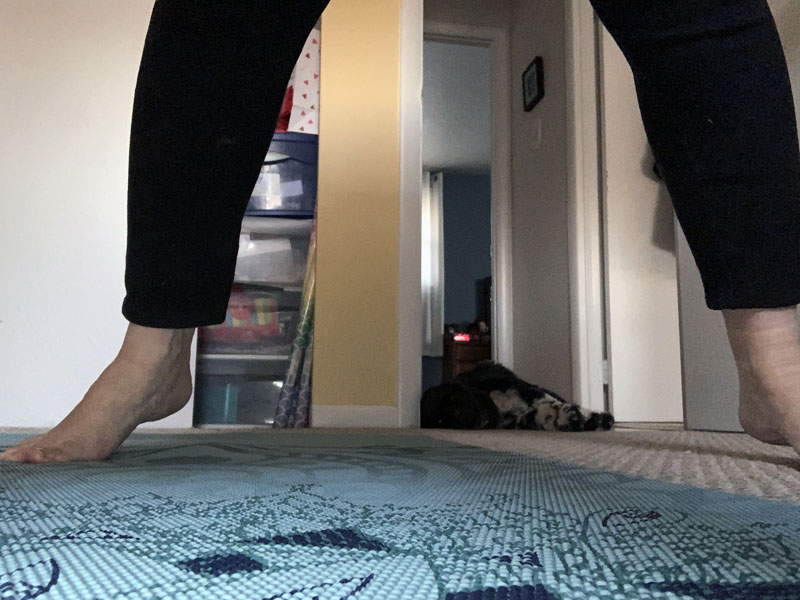 My Duolingo streak is at 161 days and I have set a brand new NYT crossword streak. It's 101 days and counting!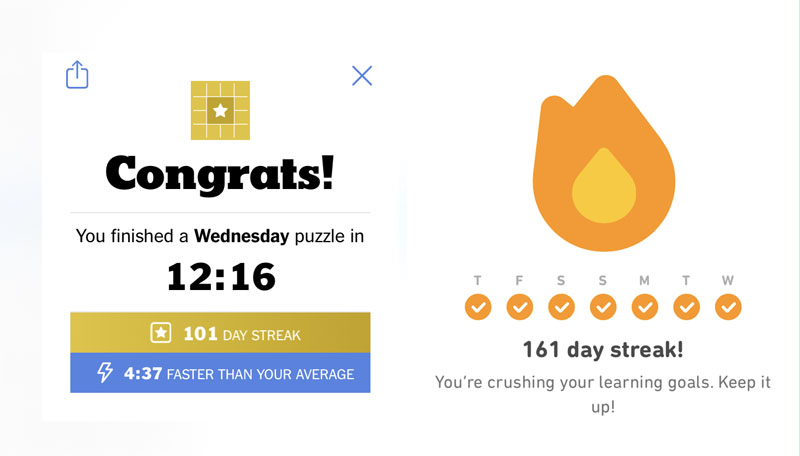 For the crossword, I allow myself 2 Google searches per puzzle. Any more than that and the streak is broken. I don't use my lookups often, only for sticky geography questions.
---
Good news! If you're a regular reader but forget to check in, you can subscribe to a once-a-week email with links to that week's posts! Click here to sign up!