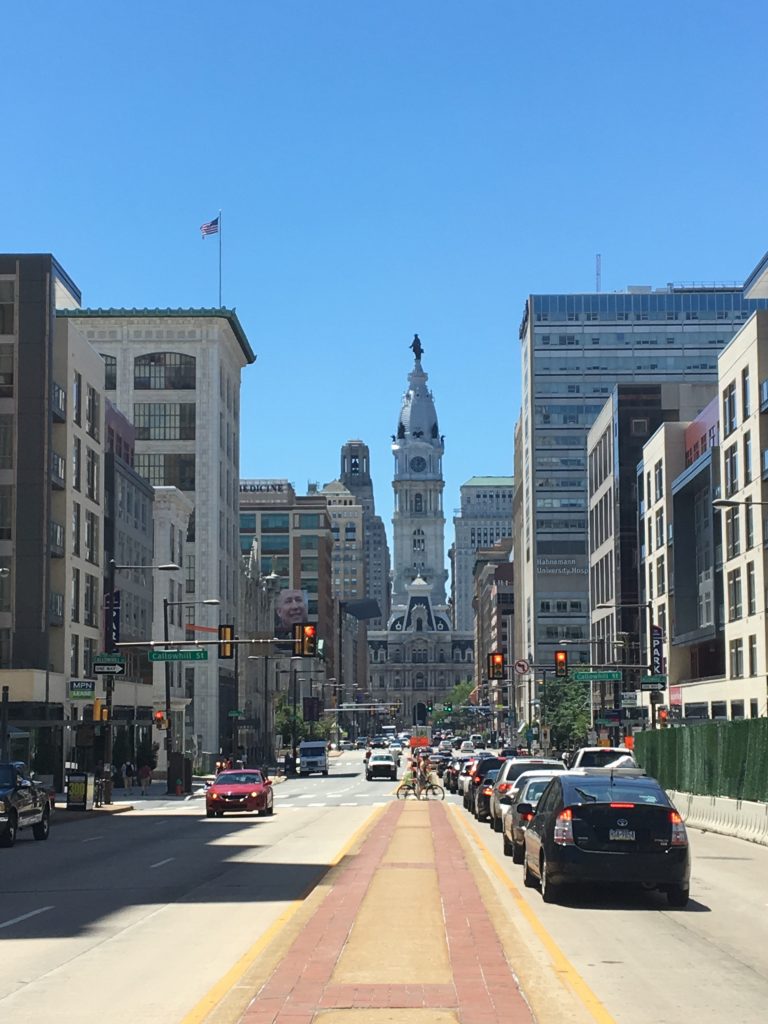 Hello, pretty city!
Hello neglected blog! It's been a little busy around here, plus at nights I've had a sick Ollie snuggling on my lap leaving me no room for my Surface. I used to feel guilty but hey…my blog, my rules!
Ollie has been struggling with more ear infections, topped with a sore neck, which is likely from shaking his head so much. We went back to the vet last night. He's on a second round of ear drops, anti-inflammatories, and a round of pain meds. We're trying to get him ready for more tooth cleaning/extractions in May. My poor baguette. They get old so fast.
We had one of our Seattle friends in town for a night last week too — did some local touristing. We went to the Mütter Museum. Lots of body parts in jars.
And I continued to rip dandelions out of the lawn. I could probably open a food pantry for the ladies who love dandelion salad. Every weekend I'm going to remove dandelions. I won't win the battle this year but NEXT year we'll be in better shape.
Let's hit up the Friday 5 before Ollie comes back up here for more evening snugs. This week's theme is "Know when to fold 'em". Let's get to it!
BUT FIRST..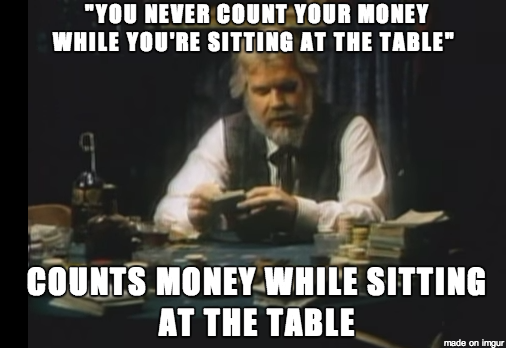 Me: I AM OLDER NOW THAN KENNY ROGERS WAS IN THIS PHOTO.
WM, unhelpfully: "I wasn't alive in 1978!"
1. What did you last place into a file folder?
Dog vaccination records. I'm exciting, I know.
WM, drolly: I don't think anything you place into a file folder is exciting.
2. What do you know how to fold a piece of paper into?
A paper airplane, a grade-school fortune teller, a hat.
WM, sarcastically: A file folder?
3. What's your laundry-folding procedure like?
I take the clothes out of the dryer and let them sit in the basket for a least a day. Then I fold them and put them back in the basket. The basket goes to my bedroom and I use it as an extra drawer for a few days. I'll also throw dirty clothes on top, thinking that it's a dirty basket. Finally, I put the clothes away with much self-loathing, because it's time to do laundry again.
WM, quizzically: Fold?
4. When do you next expect to invite someone into your fold?
We had someone stay with us last week – not sure when we'll have someone come through again.
WM, confusedly: Wait, I can invite someone to fold?
5. When have you slept on a foldaway bed?
We sleep on a futon when we visit Seattle, so last July.
WM, snarkily: Where there's a fold, there's a way!
And now because I am older now than Kenny Rogers was in The Gambler, I think I'm going to bed. Also because I know when to walk away and know when to run…
Watching:
The Super Bowl. I know. I'm not an Eagles fan, or really a football fan in general (I'm more a hockey/baseball person) but I am watching the hometown team VERY anxiously. For my family, my friends, my pretty city of Philadelphia, I want them to win.
I'm angrily watching Justin Timberlake because if Janet Jackson doesn't come out and rip his pants off, I'm going to be pissed. Never forget.
Win or lose, I'm DAMN glad–
— oh he did NOT invoke the image of Prince there. Oh, I'll give you two fingers, Timberlake….
–I'm DAMN glad I'm working from home tomorrow. It's either going to be crazy in town, or crazy in town.
Baking: More bread.
Aching: Because I finished my 30 days of yoga, and today hopped onto the Total Gym.
Sewing: A red "A" pillow for my Favorite Kid for Valentine's Day. In the time it'll take for me to make this, I would be able to build a Wal-Mart, source this pillow from China and have it shipped to me.
Reading: The Identicals by Elin Hilderbrand, a name I can never remember how to spell. I picked this book up from the library because I am COLD and need some beach in my life.
No Janet Jackson. Not even Britney Spears. Bah.