Happy Friday! On Saturday. Yeah.
I'm glad this week is over, as Ollie had dental cleaning/extractions on Tuesday. This is the capstone of our multi-month effort to make Ollie feel better. He's been suffering from ear infections and neck pain and Goopy Eye (that's the official term I'm sure) and it included anesthesia.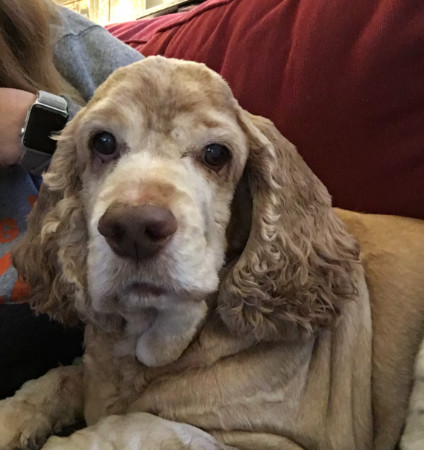 He ended up having 5 more teeth extracted, on top of the 16 from a few years back. He's on anti-inflammation and pain meds for a few more days and soft food for about a month. (although he did snorfle a piece of popcorn off of my lap just now).
I'm in the middle of a four day weekend. I took a whack of Mondays off in August and September to try and burn some PTO before the new fiscal year starts on October first. Yesterday I went to Margate for a few hours and soaked in the beauty.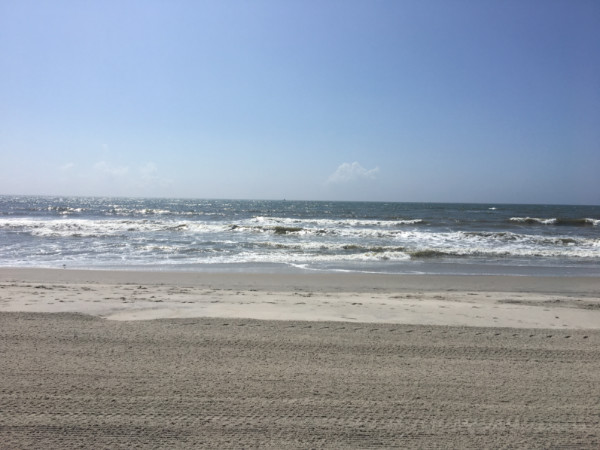 I take the same picture every time and I don't care.
***
Time for the Friday 5! This week's theme is Repeat. Let's get to it!
1. What's something you are repeatedly asked to prove?
That I know what I'm talking about.
2. What's an album you can listen to on endless repeat?
I'm very playlist-focused now. Other than the new DMB album, I guess the Hamilton soundtrack? Hamilton is FINALLY coming to Philadelphia next year and I've put WM on notice to hop on tickets if he sees them. They'll go to theater subscribers first, but I can't fathom sitting through Starlight Express and Our Town or effing CAROUSEL (sounds fun, very depressing) to get to see Hamilton.
3. What's a story you've told several times?
I don't know if I ever told it here, so here goes. Back in the spring of 1994, New Kids on the Block were on the tail end of their career. The had broken up with their boyband svengali/manager and they released a self-produced 'edgy' album called Face the Music and did a smallish theater/nightclub tour promote it. On April 1st, they performed at the TLA in Philadelphia. Before the show was also an autograph signing event at one of the malls in the western suburbs of Philadelphia. It wasn't King of Prussia. By then my favorite NK had quit the group under the guise of "horseback riding injury" so only 4 were there. I brought this for them to sign, because it was the very first NKOTB thing that I purchased:
After waiting in a longish line, I got to the front. Donnie had Burger King chicken tenders and he was done with them. He jokingly asked if I wanted one. Me, never turning down food, said "SURE!!!" and he handed it to me. As I moved down the table, he asked if I wanted to dip it in the BBQ sauce. Me, never turning down food, said "SURE!!!" I reached forward, hand shaking to dip the tender. A security guard saw me and, thinking I was going to grab a New Kid, shoved me away and down the rest of the line. I fearfully popped the tender into my mouth, lest I be considered a food thief. The book was autographed and passed to me at the end. My then-BF was irritated that I had selfishly hogged the entire chicken tender and didn't share.
4. What's something you always order at a certain restaurant?
If you take me to the Cheesecake Factory, I will ALWAYS order the Crusted Chicken Romano. Always. There are a million copycat recipes out there and I've tried them, but they're never as good.
5. In what way do you hope this weekend will be exactly like last?
I spent a lot of time last weekend sitting outside and reading. I'm hoping to get back out there for a little bit after dinner.
Enjoy your weekend!