Relaxing out in the yard. I feel like we did a lot of outdoor work early in the summer, such as planting grass and ripping out 10,000 dandelions and setting up herb gardens, so it would be a shame to miss out on enjoying it.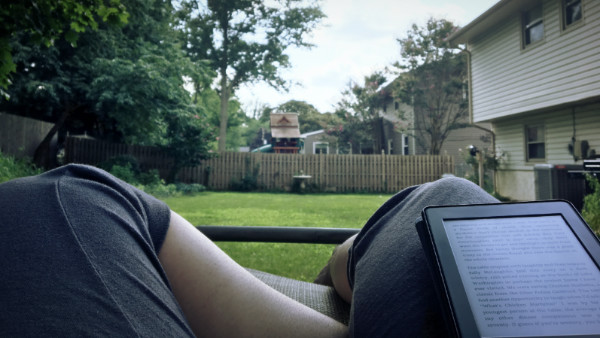 I wanna sit under my own vine and fig treeA moment alone in the shade
Remembering all the time I spent with family this weekend. Yesterday my cousin had a big ol' BBQ at his place, replete with food and beer and a firepit and strands of outdoor lights. I am a sucker for outdoor lights. The only factor stopping me from having outdoor lights is that we don't have outdoor outlets. Otherwise, I'd have my yard lit like a Hallmark movie Christmas Tree Farm, and would never go inside.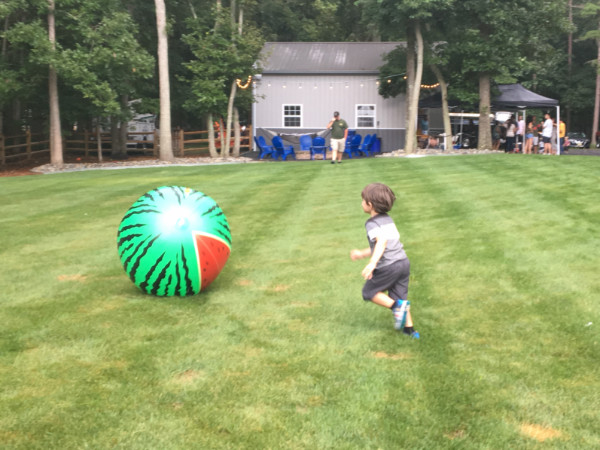 Today, Nephew B was baptized, almost exactly 4 years worth of Sundays after Nephew A. B is a happy and easygoing chap. He has one of those deep husky laughs that seem like they shouldn't come out of something so small and is instantly delightful.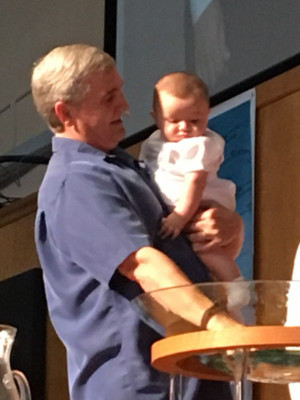 The party afterwards was held in one of the church's rooms. The lovely Kristen and her husband-who-doesn't-read-my-blog made sure it was filled with food and plenty of room for the kids to run and play.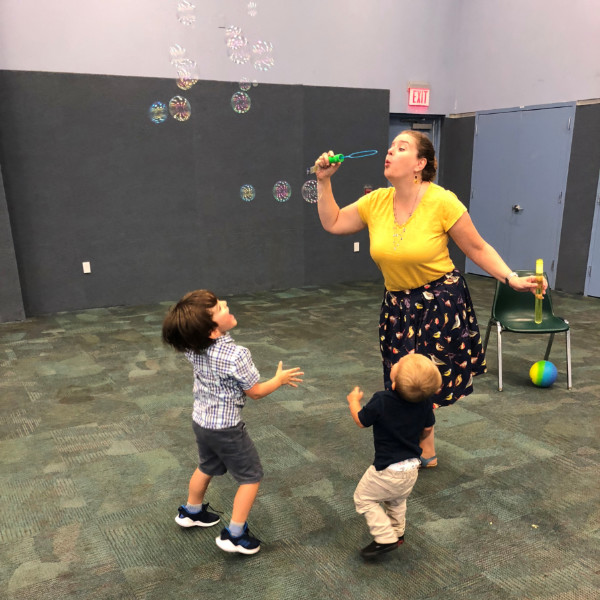 Apparently one of my hidden talents is blowing bubbles for packs of small children. Who knew?
Enjoying another 3-day weekend, because I'm off tomorrow. I was considering taking a ride to Atsion Lake because I haven't been there since I was a kid. The weather forecast for tomorrow looks crummy. Never fear. I'm also off this Friday (fingers crossed for a beach day) AND next Monday. I'm so glad it's this summer and not last summer!
Debating a trip to Sonic for a shake. It would require leaving my chair.
Watching Miz and Mrs and Making It this summer. Both shows are funny and warm. Perfect light fare for summer.