Reading: Gulp by Mary Roach. I'm at 86% and should be finishing up tomorrow. I'm at the gripping fecal transplant chapter. I'll post this month's batch of books on Tuesday.
Watching: Hallmark Christmas movies!
DIY-ing: Remember that IKEA table I had waaaayyy back in 2006 when I moved into my Dee-Luxe Apartment in the sky? I want a wood table for the craft room but the ones I want are hundreds of dollars. So during my weekly trip to Home Depot, I bought a roll of wood print shelf paper and wrapped the red legs.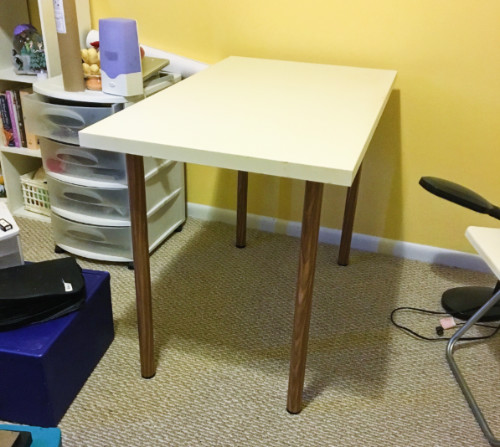 WM did a fabulous job painting our office. We chose the color that was in our second Dee-luxe apartment in the sky – Whispering Wheat. It looks nice and cozy!
Snuggling: With this dooshbag (sic), who was professionally groomed for the first time yesterday and was WORN OUT.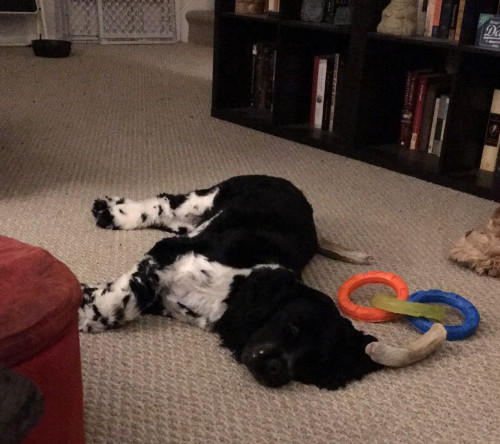 He earned an A+ from the groomer, and when she told me I replied, "My dog, right? Murphy?"