Reading Al Franken, Giant of the Senate. I'm enjoying his outsider's perspective on running for a Senate seat and his experiences working in DC. I was inspired to switch my party affiliation to the Democrats, but then Donna Brazile had to be Donna Brazile and I changed my mind. I'll remain a member of my currently-also-batshit-crazy third party and wait until the DNC grows up a bit more.
Tuesday is election day, so get out and vote. Hate what's going on? Hit up your local races. Loving The Donald? Go do the same. Me? Eight years ago I voted Chris Christie into office and indirectly inflicted him on the rest of you. (Eight years ago he was a completely different man.) Tuesday I'll vote for not-Kim-Guadango and try to right the ship of state.
Her opponents for Governor and Lieutenant Governor are named Murphy and Oliver and I need one of those signs for the garage once this election's done. GO VOTE! GO VOTE!
Beaming with pride over the little home improvment projects I've been working on. My crone room is really shaping up now that I'm moving things back in. The color looked a bit strong in an empty room but it's becoming much more warmer and inviting now. I purchased curtains from Walmart – $5/panel – and my next step is to get a new craft table to replace the old Ikea one I have.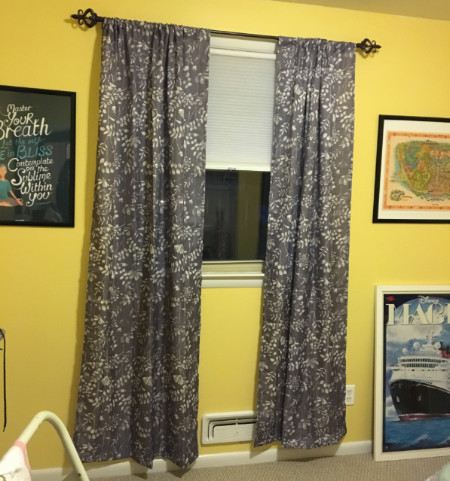 Two years ago when we moved in, the old owners left a bunch of shelving materials in the guest room closet. But no closet rod. Last week I bought a rod and this week (with an assist from WM) I took up a drill and installed it all. Not only does it look good, it's level!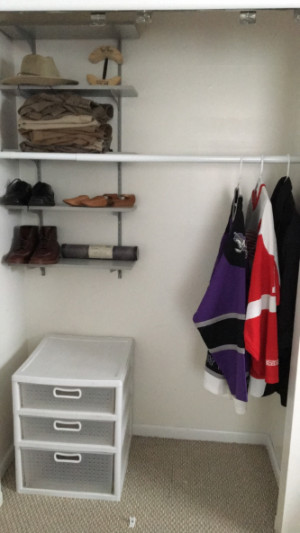 Framing photos. I have a lot of framed photos in the house. Every fall, I go through the last year's photo backup and pick a bunch of new ones to add to the frames. I upload them to Target and grab the prints during my next trip there. It's a lot better setup than when I used to try and print my own photos. Screw the expensive inks and photo paper.
Drinking my first Starbucks holiday drink of the year. (Salted caramel mocha.) I'm one of those people who are completely fine ignoring Thanksgiving and going to Christmas. Soon I'll be freezing cookie dough for December!
Struggling to stay awake. The clock changes mess me up big time. It feels like it should be midnight.
Losing — yeah yeah…you know the drill.