Happy Friday, which is National Coffee Day, National Gay Men's HIV/AIDS Awareness Day, and National VFW Day. (A VFW is a great place to get a cheap beer, if you know someone who can get you in.)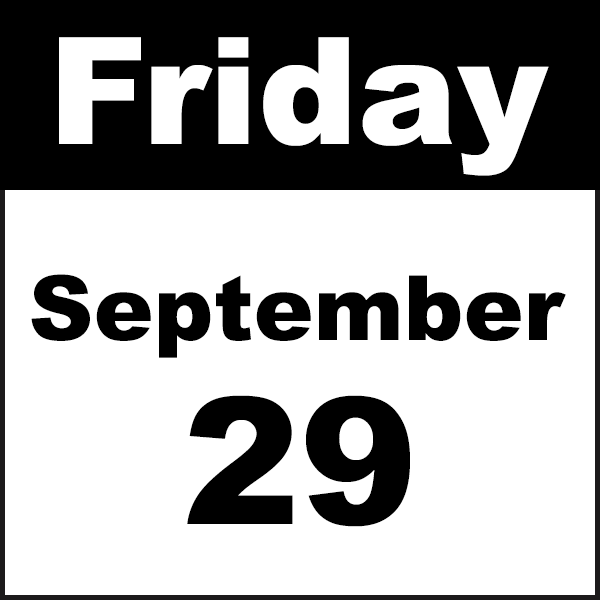 I don't make liking coffee my entire personality, but I've really stepped up my coffee game this year. Making my own cold brew concentrate and vanilla sweet cream at home amped my enjoyment tenfold. The downside of all of that is that I'm back to 2 hot cups a day now; just both in the morning instead of one in the morning and one at night. If I had iced coffee in the afternoon, that's 3 cups. There are worse things.
This week's Friday 5 theme is Gang aft agley, and I did the research so you don't have to. It's a line from Robert Frost's poem "To a Mouse" and loosely translates to "often go awry." Even if you're not a poetry person, you're probably familiar with this line coupled with the one before it, "The best-laid schemes of mice and men."
Which we American English speakers simplify to "The best laid plans of mice and men often go awry." This Friday 5 is about planning!
When did you last plan a special gathering or event?
Mom's retirement party, which was a long time ago.

How do you rate yourself as an organizer of activities?
I'm a solid B+. I'm not a professional event planner by ANY stretch of the imagination, but I'm very good at listing out what needs to be taken care of, when and by whom. If you can list something out, you can do it.

When did you plan something and then say, "Never again!"
The first time I invited people here to Literary Lane for a barbecue was a LOT, mostly because our kitchen is upstairs and the backyard is downstairs. We ran up and down the steps all day and I was exhausted. I'd love to install some sort of pulley system that would let us lower things from the large kitchen window down to the patio below.

When were you especially impressed by someone else's planning for a special event?
TNP has a yearly conference with thousands of attendees. The logistics behind an event like that are eye-watering. Even the tiniest detail at a huge conference requires a whack of time, money, and teamwork to make happen. Meeting planners are next-level human beings.

When have you recently experienced a sudden change of plans?
Post-2020, plans change all of the time. People RSVP yes, then ghost or change their mind at the last second. Or because of Covid still being a thing, if I feel a little under the weather, I'll cancel a plan. Tomorrow, I was supposed to go apple-picking with Nephews A and B and their entourage, but it's supposed to rain and we're not apple picking in the rain.
Speaking of weather, I feel like the weird specificity found in the weather apps make them worse at predicting the weather than the old maligned nightly local weatherperson used to be. In the old days, the weatherperson would say, "There's a chance of rain Thursday afternoon to evening" and if it rained at 6pm, then they got a win. Weather apps will say "40% chance of rain in the 4pm hour" and if it rains at 6pm, I get grumpy.
Maybe I just need another cup of coffee.
---
---
Need some more email in your life? If you're a regular reader but forget to check in, you can subscribe to a once-a-week email with links to the week's posts! Click here to sign up!