A while back I had pinned a trio of ceramic ghosts that I wanted to buy from Etsy. They were adorable. When I went to find them, instead of going back to Pinterest (to be honest I forgot I had pinned them) I searched Google for "clay ghosts" instead of "ceramic ghosts" (it's been a very scattered September) and one of the top results was a link to a tutorial on Why Don't You Make Me on how to make some yourself.
I'm always up for a low-stakes, sedentary challenge. I bought some oven-dry clay at Michael's and had at it.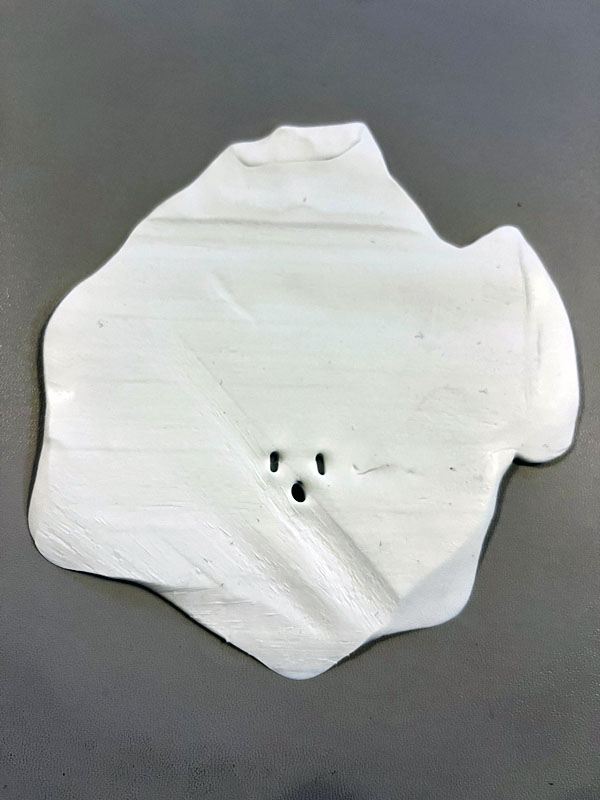 A few notes:
I bought 1 pound block of Craft Smart Polymer Clay at Michael's for $12.99. Your girl Kim is cheap and didn't pay the $1 for Sculpey brand.
I used 2/3 of that block for eight ghosts.
I didn't have any clay tools so I used a wooden dowel I found in the garage to roll out the clay and a glue applicator syringe tip to poke out the holes.
If you need to trim the flat clay "rounds," use something sharp or else the edges will be flaky after baking.
Oven-bake polymer clay does not harm your oven. The scent of baking clay disappeared as soon as I removed the ghosts from the oven.
Fingerprints will show up, so smooth them out before baking. And if you're new to having long fingernails, smooth out the gouge marks you accidentally made.
I bet more talented people could make ghost 'arms' that circle out toward the front and hold a little orange clay pumpkin. You should try that.
I bet super-creative people could find glow in the dark polymer clay and make glow in the dark ghosts!
They're not indestructible so I'll pack them carefully when the season is over.
You should try this! You can do this!
---
---
Need some more email in your life? If you're a regular reader but forget to check in, you can subscribe to a once-a-week email with links to the week's posts! Click here to sign up!