Our Ollie Queen, our Best Boy, died Monday evening, August 2, 2021 at the respectable age of 14 years. He came to live with us as a 3 month old puppy in September of 2007. The post I wrote welcoming him to our home was caught up in the posts from 2007-2010 that were lost during one of the database moves, or else I'd link to them.

He was named after the Green Arrow. He was the Olliest.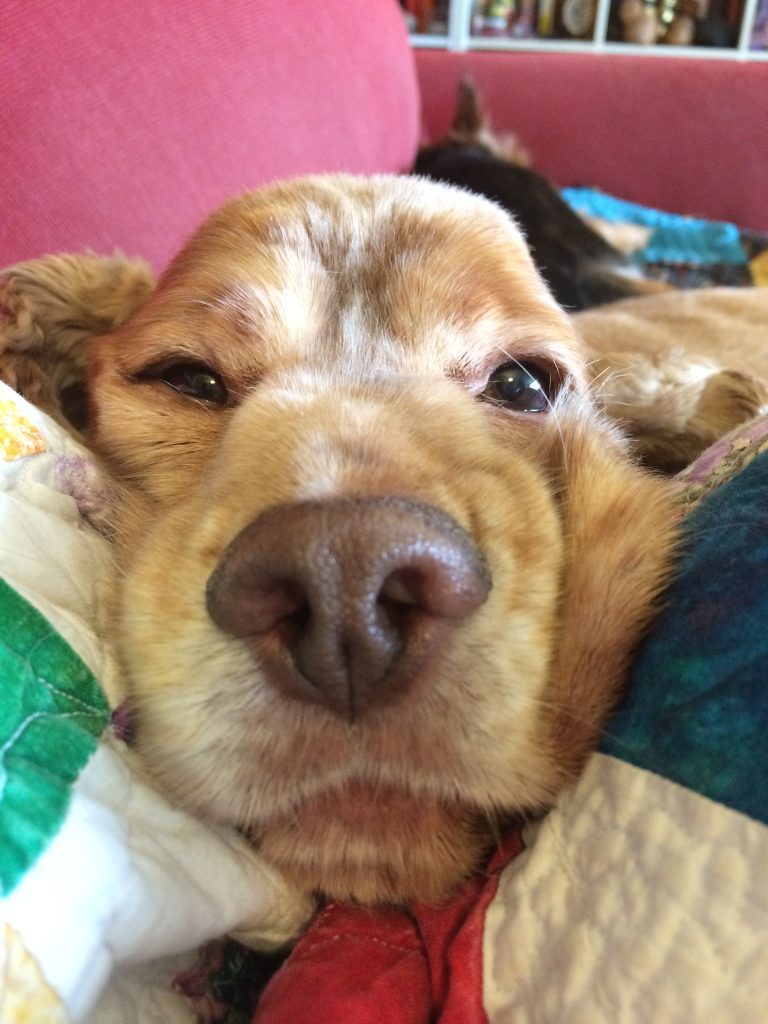 Ollie was chunky, lovable, and doofy to the core. He loved carrots, chicken nuggets, and snuggling on the sofa with me. When he was able, he loved long walks and chasing tennis balls. He used to hold Max's leash. He swam in lakes and bounced through Michigan's snow dunes. He came from a lovely lady in Pottstown who bred cocker spaniels (we were rejected by rescues because we were renting at the time) and so he was loved and planned for from day one. He was the last one in his litter to find a home because people love bouncy, active puppies and Ollie was very chill and relaxed.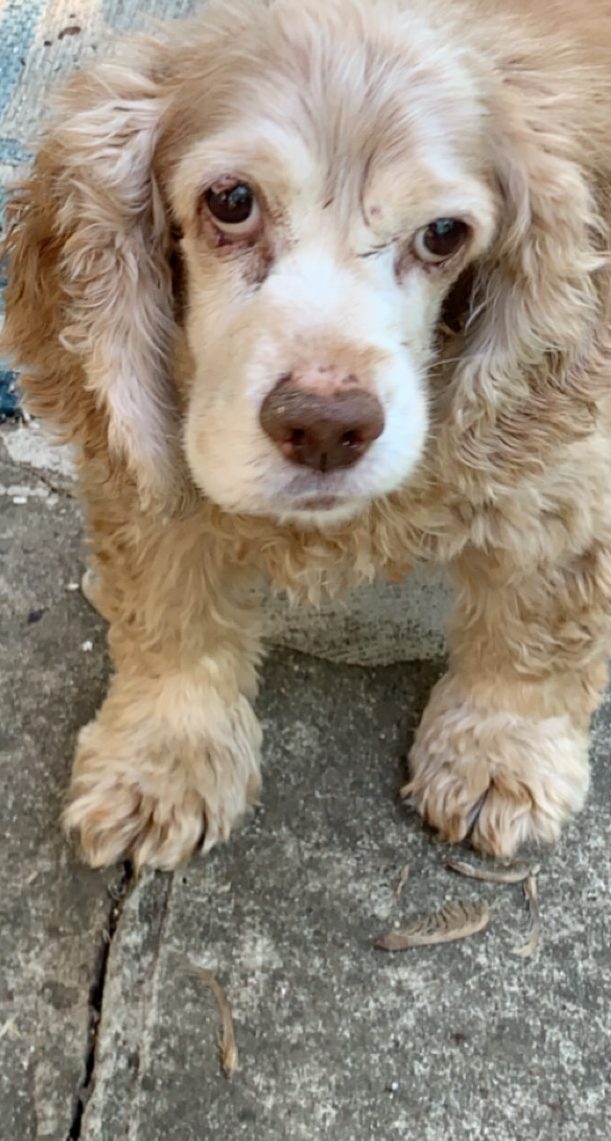 I suppose this is the part in a traditional dog obituary where I'd write about how smart Ollie was. But. Um. He was not smart. And that was fine. Because he was not scheme-y or crafty, he was a perfect companion for Max and then Murphy. He was the Pinky to the other dogs' Brain.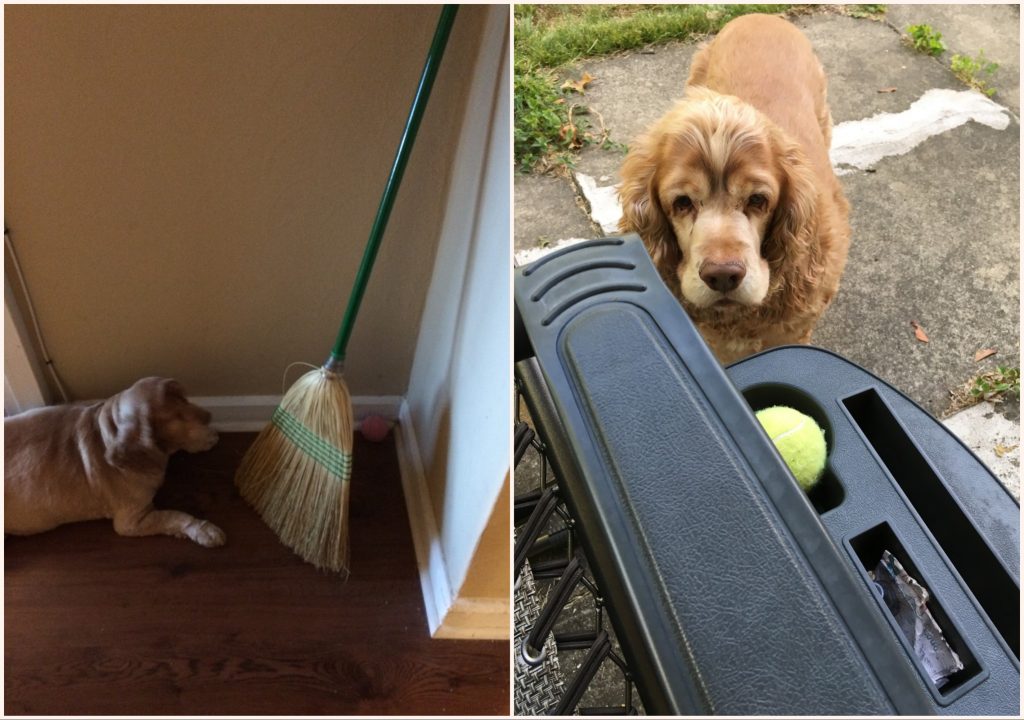 Ollie was a hygienic disaster. Most of his teeth were rotted and had to be removed. Goopy eyes. Goopy ears. Snotty nose. Extremely gassy. As he aged, he just spawned lumps and bumps everywhere. But we never cared, and snuggled this toadlike creature the same way we'd snuggle anything we loved.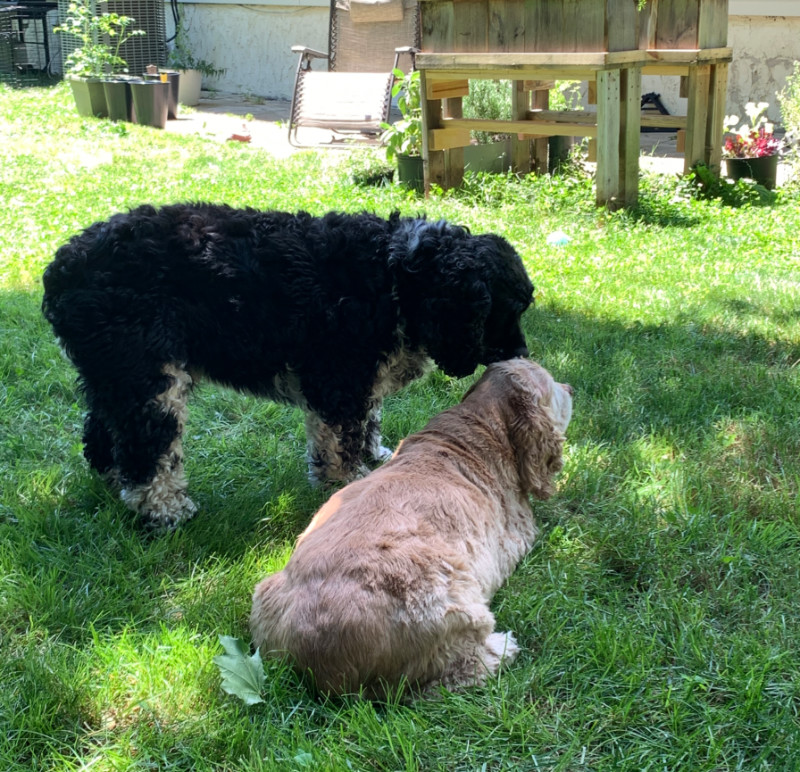 I spent the day with him Monday and he was fine, albeit sleepy. WM and I left to pick Molly up from the shop and when we returned, he had taken a turn. He was shaking and breathing heavily and couldn't stand properly. He managed to stumble outside to poop, and then laid down in the grass. It was time. Did I not just blog on Sunday night that he was sometimes not well?
We bundled him up and took him to our vet, and when it was over, his face was so relaxed that we could see the puppy again.
This puppy.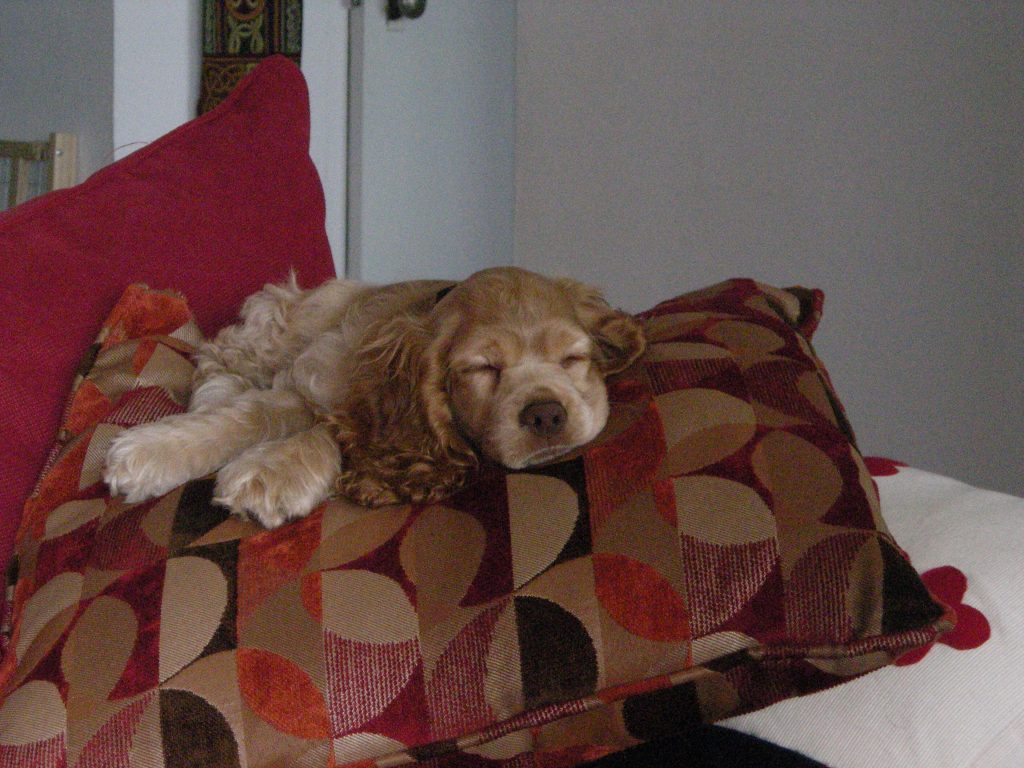 I was talking with Mom about dog loss on Saturday or Sunday (she's still reeling over losing Chip last year) and I said that it's crushing but the years of love and laughs you have with a dog are easily, EASILY worth the grief. I did not know that we were only days from experiencing that grief again but I still stand behind my words.
Ollie Queen, OllieOllie, Olliepeno, the journey with you by our sides will always be greater than the sadness we are feeling and although our next dog will carry your name, your position in Clan Wolfboop can never be replaced.

---
I promise my life isn't always this shitty. But if you're interested in the good and the bad, click here for a weekly email with links to my posts.