Day two of "business professional" and I adeptly scaled it back down to fit in, although I still looked sharp. "Sharp as a dart," my grandmother would say. Mom says I'm a lot like her when I become impatient and brusque. I'll take it. To be honest, I could stand to be even more impatient sometimes.
She'll be gone 17 years at 2:22am tomorrow morning. I remember the time exactly because was there at the hospital with her. I was bereft when she died but everyone around me was even more bereft so I threw myself into cookie baking that year. Then, at the end of December, I turned my little personal webpage into a blog. And here we are! I was just complaining a few days ago about not sticking with a hobby more than a few years. But I'm still here and even though I walk away from the blog for a few months her and there, I think I can say that this is my most successful hobby.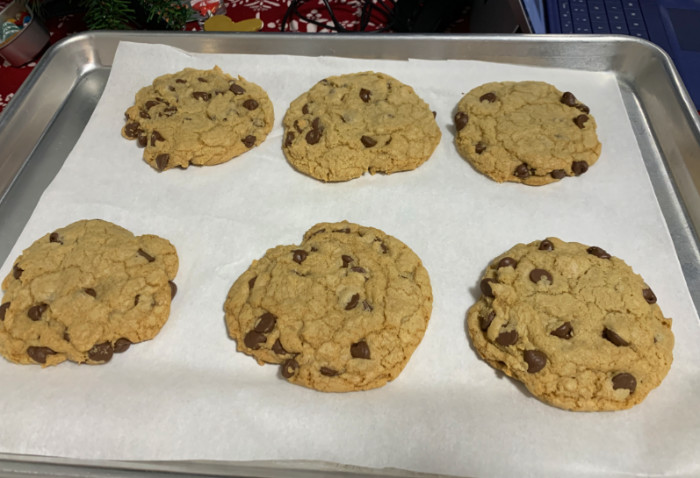 Tonight I decided to try this recipe for chewy chocolate chip cookies. They're pretty large but more flat than chunky. WM's on his way home from parent-teacher conference night and I suspect he'll be pretty pleased to come home to these beauties and a house that smells like a bakery.
Last week, a Twitter friend asked what was the best part of being an adult. I think one of the best parts is having the autonomy to be able to bake cookies whenever you damn well please.