I had the fortune to be able to travel to Savannah earlier this month for work — the same PersoniFest that brought me to Austin last year — and ye Gods, what a gorgeous city.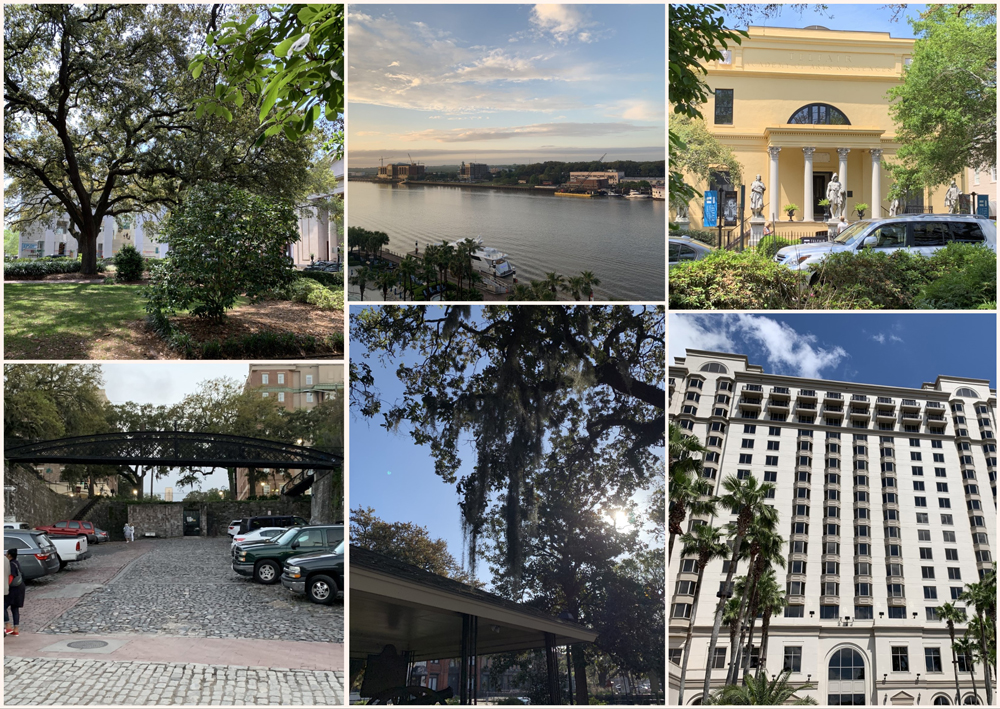 Savannah is a very walkable city, but here's a tip from Old Lady Russell: WEAR WALKING SHOES. Seriously. There are ankle-wrenching cobblestones and stairs-of-irregular-height all over River Street. Like so: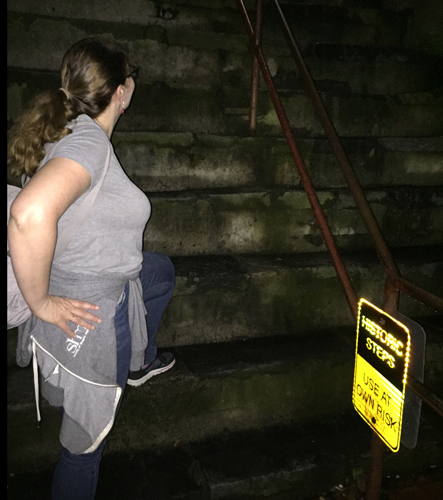 The food was so good. So good! Places we ate (not all are pictured, and most breakfasts/lunches were amazing buffets served at the conference itself):
Belford's Seafood and Steaks for dinner. I had fried chicken.
Little Duck Diner for breakfast. I had biscuit sandwiches.
The Sunday Funday networking event this year was the Savannah Taste Experience tour. Six food stops and MILES of warm-weather walking.
The opening party was at Service Brewing Company. I ate everything.
Aqua Star at the Westin for dinner with our account manager. I had shrimp and grits, pictured below. I had shrimp and grits on multiple days. I have never had such creamy grits. Is the phrase "it gave me life" overused? Because the shrimp and grits gave me life.
The Pirate's House for dinner, which is just as touristy as you can imagine and I loved every second of it. I had that pecan fried chicken pictured below, and a drink in the souvenir skull mug.
Goose Feathers Cafe for breakfast. I had the egg croissant AND bought a coffee mug to bring home.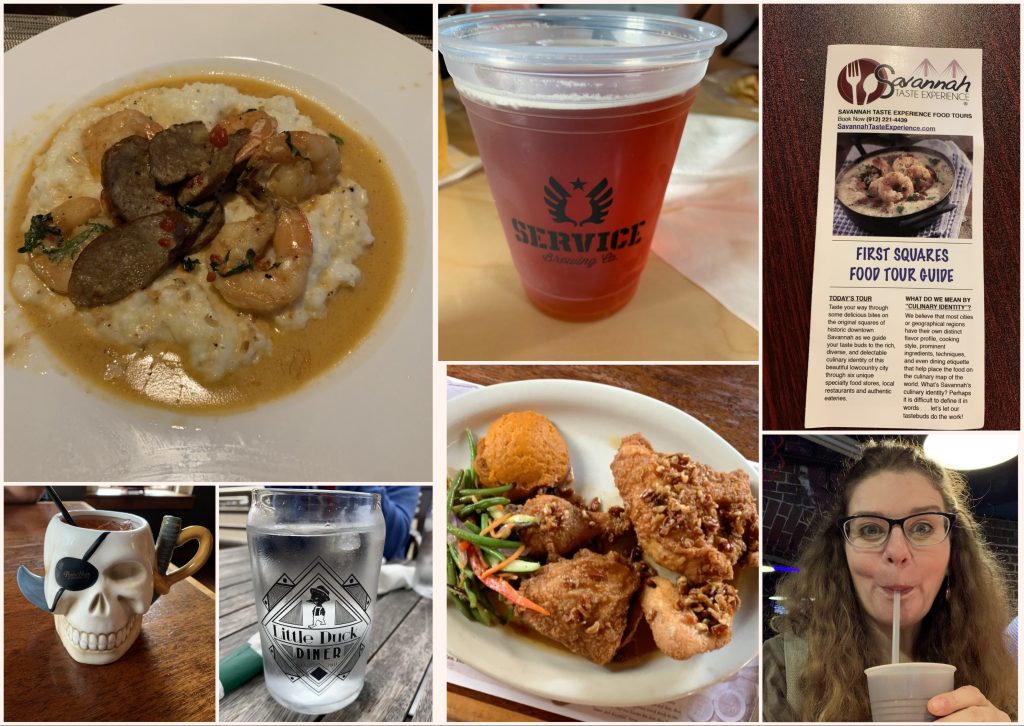 Coworker D and I left the morning after the conference ended (many people left during the last day of the conference, which … okay) so we had time to explore a bit more. On my list was the birthplace of Juliette Gordon Low.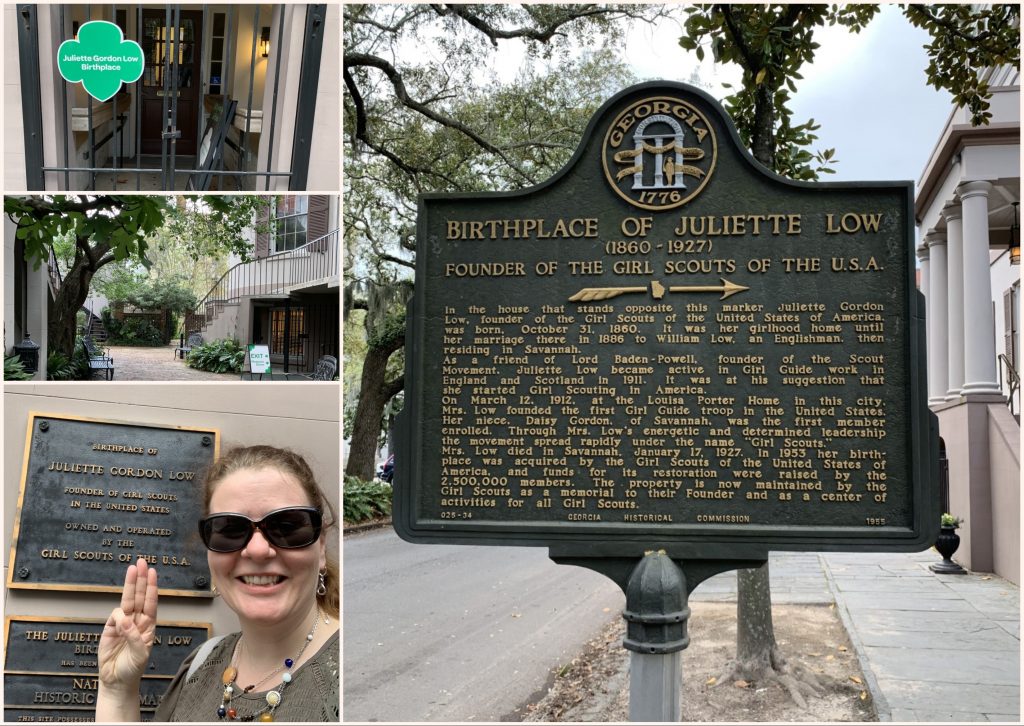 There are a lot of monuments to white-people history in Savannah. The Savannah Taste Experience tour guide did a good job in bringing in the less pleasant stories of the slave trade – I didn't know that the largest slave auction in the US was in Savannah.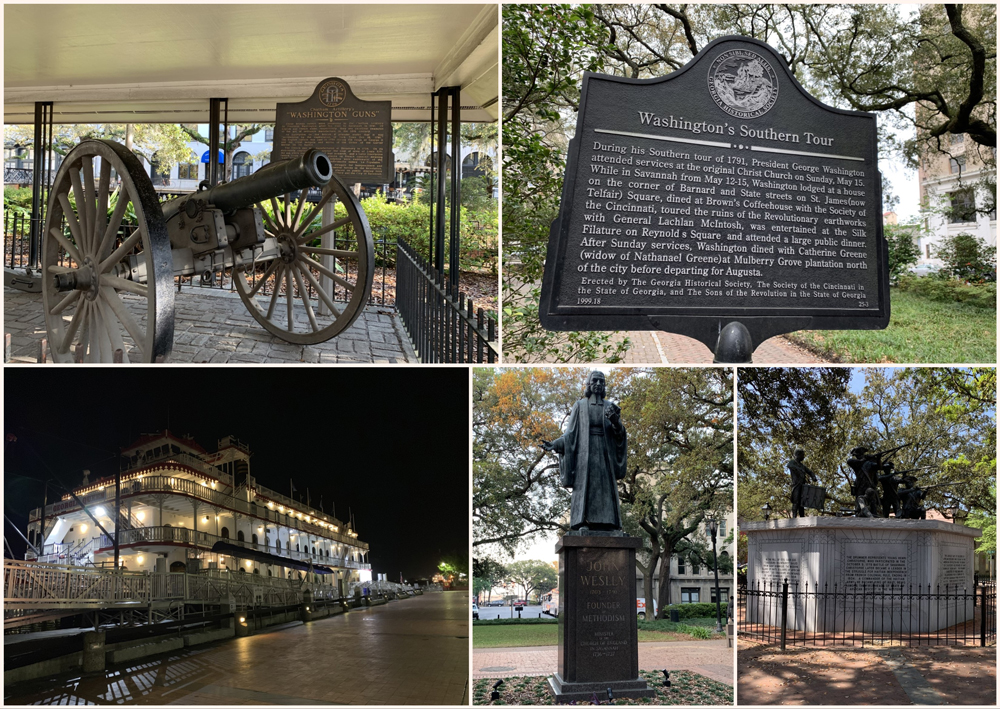 There were also quite a few places named for the (slave-powered) cotton trade and a lot of souvenirs featuring cotton, like cotton boll wreaths. And on a trip that showcased such friendly people and gorgeous weather and beautiful sights and amazing food, seeing those things were like hearing the clank of a defective handbell in a handbell choir. You can change the names of things without deleting their history. I've had a few different names now and I'm the same person.
Here are the selfies. Shout out to "Dave" who photobombed Coworker D and my photo in the one dive bar we visited. He had me text him the photo so he could send it to his wife. Hope you enjoyed, Mrs. Dave. There was a 90s party, which I dressed appropriately for. Starfox was headed to Savannah Comic Con, which happened at the same time. And I was asked to record a testimonial about the Personify software for next year's conference. So if you're headed to Colorado Springs next year, you'll see my unprepared sweaty face and severe bun on the big screen. Sorry.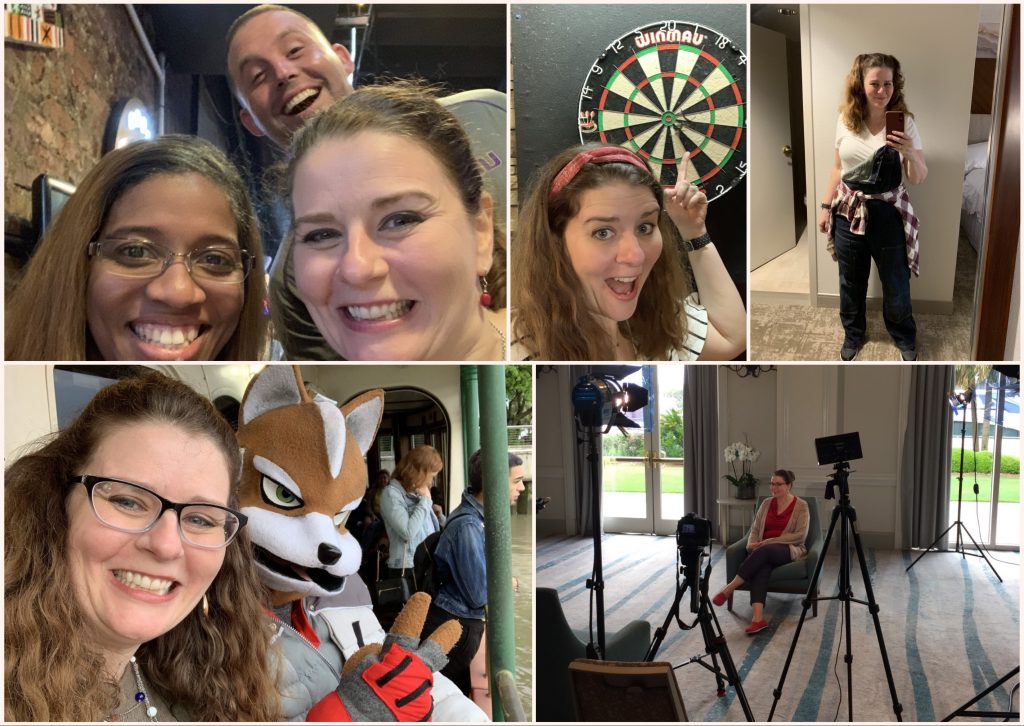 And it wouldn't be a trip without OllieBear.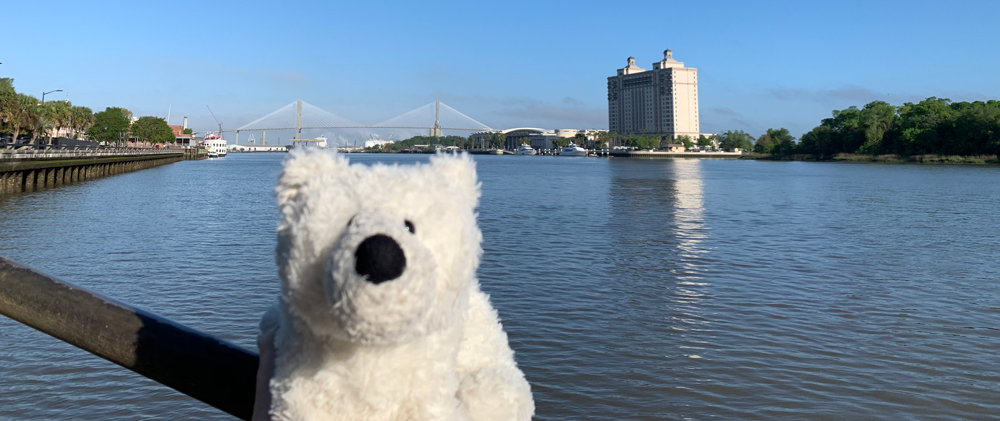 I definitely want to go back to Savannah on my own time and dime. If you go, remember:
comfortable shoes
gnat repellent (article has annoying auto-play video and won't let you see if you have an adblocker on). The gnats are where I'm wearing jeans and pants the whole time instead of the pretty summer dresses I packed.
anti-itch cream if you forget the repellent
product to tame your hair if it gets frizzy in humidity
an umbrella, because it's the South and you'll get killed with rain for an hour and then it goes away as quickly as it came
Next year's conference is in Colorado Springs, which I am less than enthused about because I will always prefer warm weather over mountains.