Remember the Big!Work!Project! that consumed an entire year-and-a-half of my life?
(You: YES KIM YOU WON'T STOP TALKING ABOUT IT.)
It was a large-scale software implementation at our organization – it's a brand new system that lets us take better control of much of our association's data. It replaced a system we had for over 10 years. Last month some of my TNP coworkers and I were given the opportunity to travel to Austin, TX to attend a user conference for the software, called Personify. The conference is called … wait for it … PersoniFEST.
We flew out from Philadelphia to Austin via Chicago, and a layover just long enough for me to pee out the first coffee of the day and refuel with the second. (this is life after 40, I'm realizing.) We stayed at the EFFING AMAZING JW Marriott. The networking event was a duck boat tour of Austin!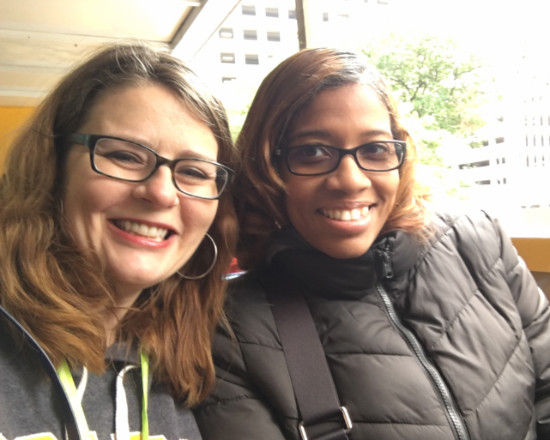 There are a lot of photos so I'm going to pop them behind this tag.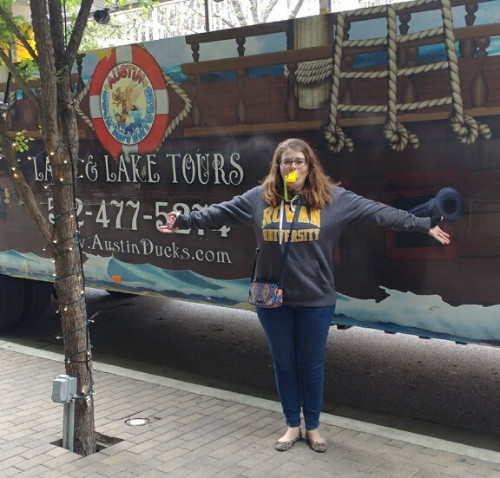 It was pretty cheesy and pretty chilly (the temperature was only 44 degrees that day) and I loved every minute of it.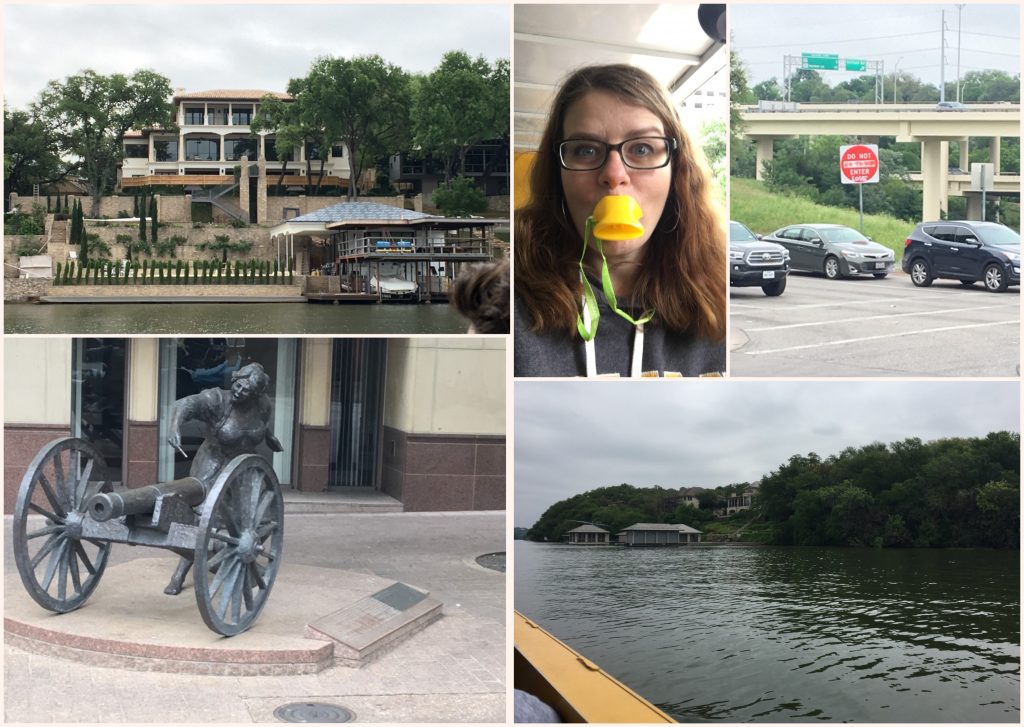 D and I went to Cooper's BBQ. To order, you'd walk up to the pitmaster and ask for what meat you wanted, by weight. Ribs were $17.99 a pound, and we scoffed – I'd never buy a pound of meat! Welp, I asked for four ribs. To be fair, I'm used to much smaller pork ribs. These were beef ribs and huge.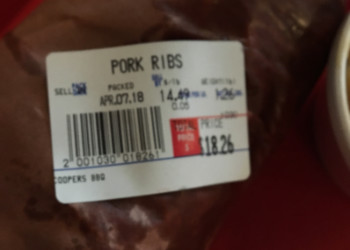 D laughingly ordered one rib, and I gave her some of mine. We also had jalapeno mac-and-cheese, bread, beans, and AMAZING cole slaw. The whole meal was amazing and I don't think any BBQ I have up here will ever compare.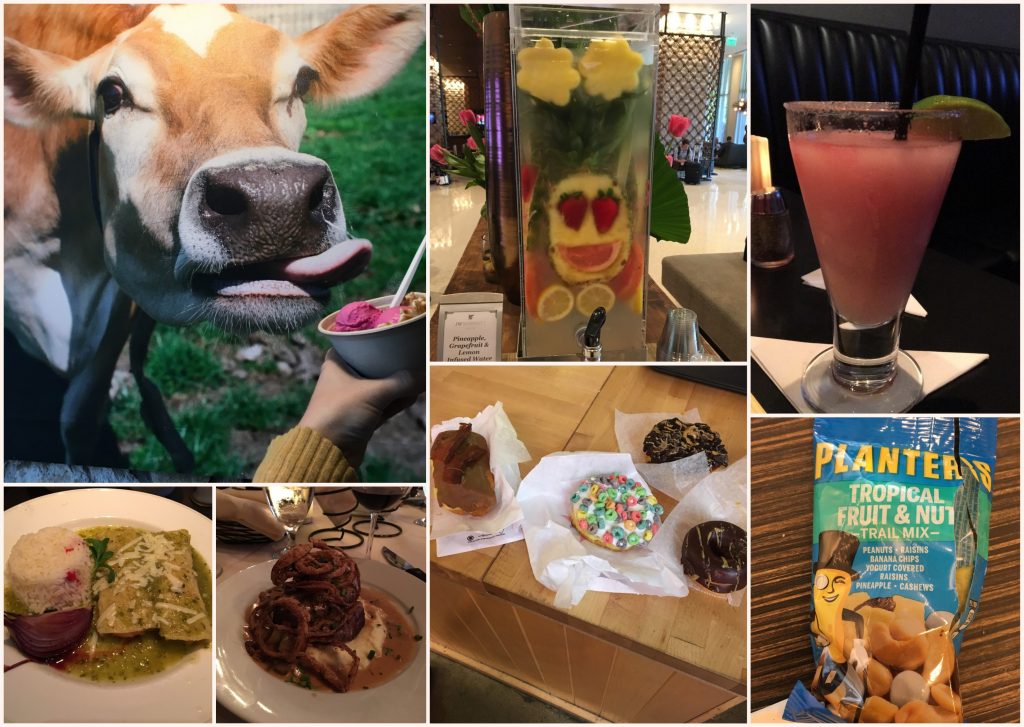 I ate a crap-ton of food.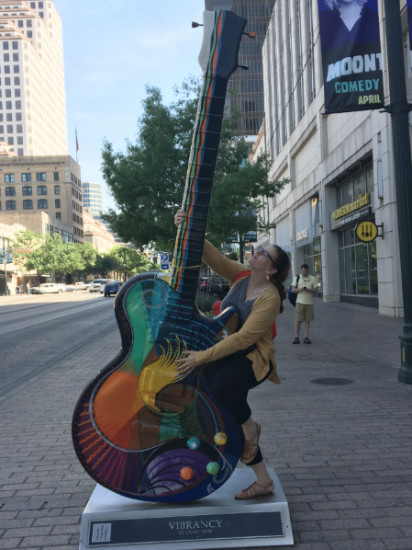 We didn't want to see the bats fly from under Congress bridge, but after dozens of people asked if we were going to, we asked the concierge if it was worth it. I HATE BATS. The concierge said they weren't large at all, practically chicken nuggets with wings. Okay fine. I can handle flying chicken nuggets. And the bridge was only a short walk from the hotel, so after the welcome party, Coworkers D, H, and I took a walk and waited on the bridge for a good 45 minutes. Finally, we realized they were flying below bridge level. My photos are crummy and the best video I shot was five seconds long, but you can see the bats fly by.
The bats eat 25,000 POUNDS of insects a night. Which is why we saw very few bugs in Austin.
We walked up and down Sixth Street, which was full of bars with live music and bachelorettes. Seriously so many bachelorettes. I was tempted to buy a sash and a tiara and let D, H, and I switch off each night so we could get free drinks. Instead, I took Snapchat selfies and used all of their custom filters. Brides, if you're looking for the drinky middle-aged lady filterbombing you … it me.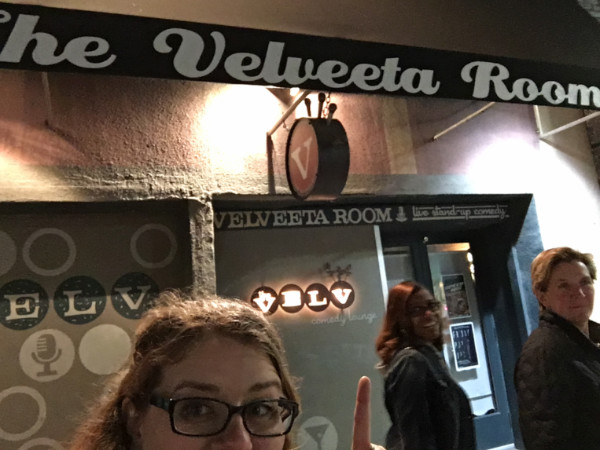 We went to Voodoo Doughnuts and I bought a Froot Loop doughnut and a raunchy double-entendre bumper sticker, which is now on my fridge.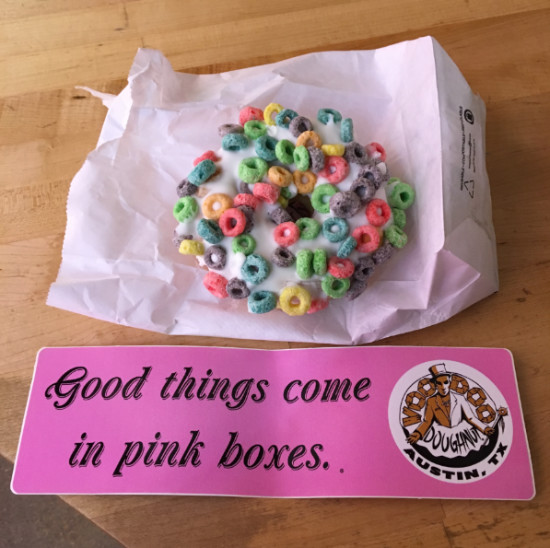 The most surprising part of the conference was the awards ceremony, where TNP won a "trailblazer award" for implementing all 3 products in the software suite at the same time. The three of us accepted the award. We had no idea, else I would have worn something nicer and maybe brushed my hair. Look! There are official-sounding words next to my name in a press release!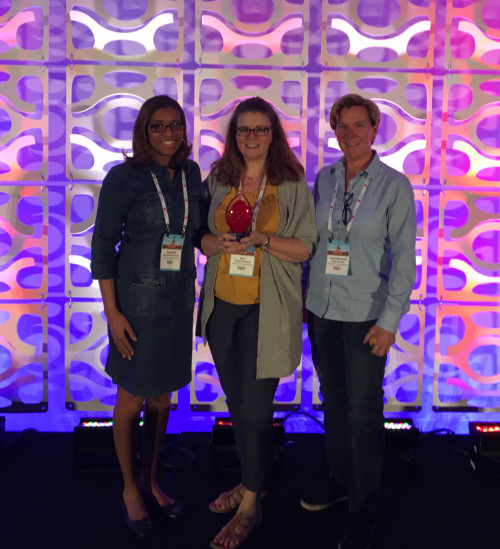 That night's user appreciation party featured a bunch of food trucks, a free t-shirt and a concert by the Spazmatics.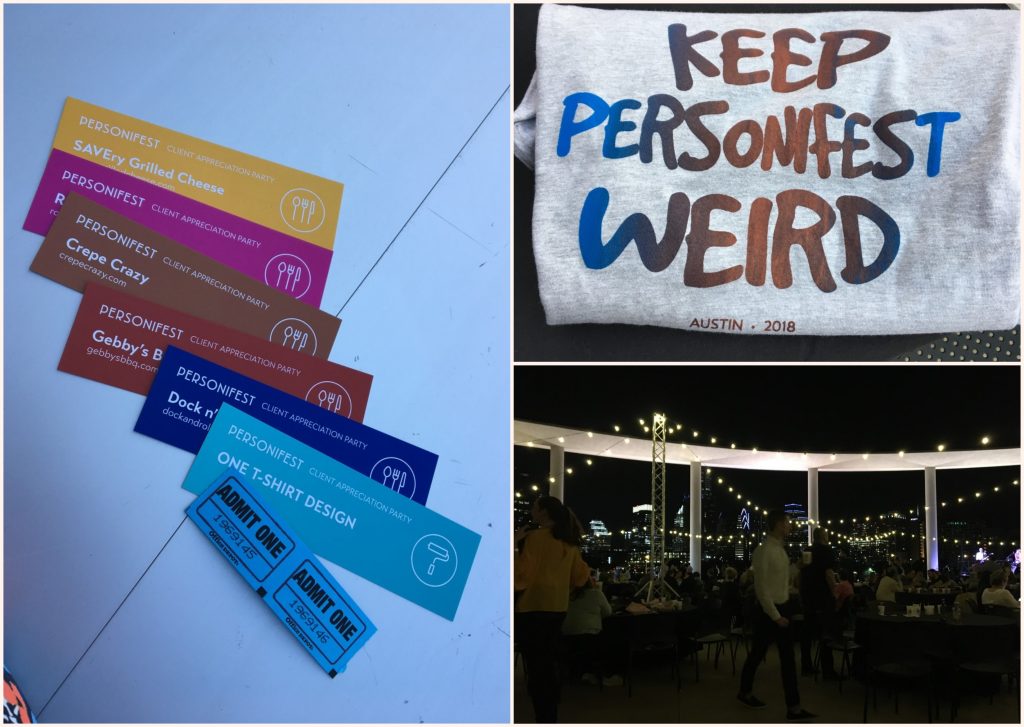 And since I was in Texas and we were going to have 80s music, I let my hair do what it wanted.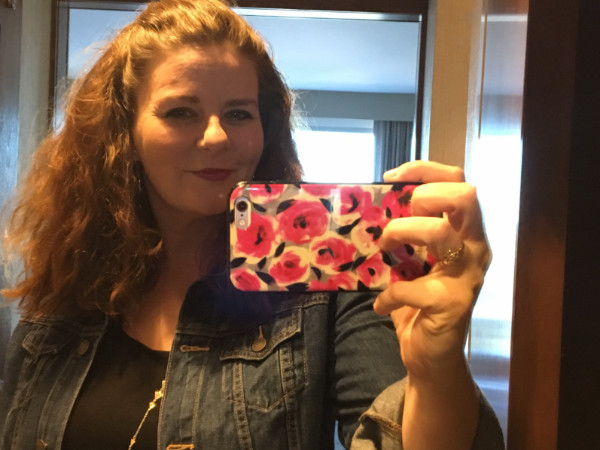 On the last day when the sessions let out D and I went sightseeing on foot.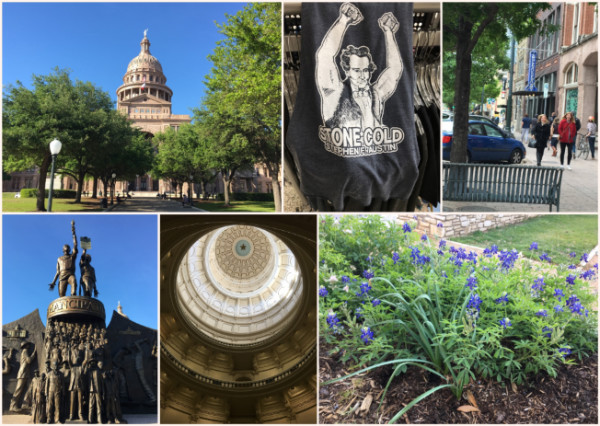 And as a reward for the award, I bought the bathrobe from the room.
We all had an amazing time in Austin, and I'd really like to go back on my own time to see (and eat) some more!