The Big!Work!Project! that I have been working on for 16 months finally launched last Monday. I've been working nights and weekends on it for months now. There are bugs, but we'll work them out.
Last Wednesday, I gave my first EVER professional talk at a conference. My manager and I talked about a membership engagement dashboard we built. It went really well!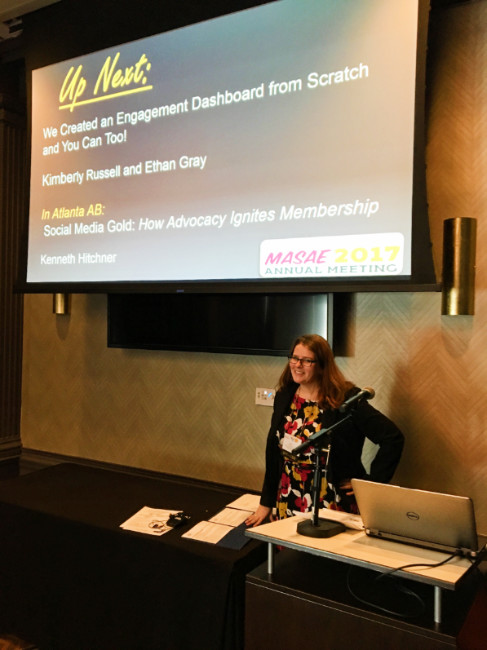 Two tragedies have befallen my former coworkers. One's story isn't mine to tell. The other's service is Tuesday night.
I had some sort of weird infection on my gum near THE TOOTH. The antibiotic I was on took care of that but OF COURSE threw other things out of whack. I've been waking up in the middle of the night with my hands clenched into fists. I haven't dyed my hair or had it cut since July. I'm so tired. So very tired. I zone out on the train instead of reading like I usually do.
Plus the yearly Christmas bustle, which I am NOT feeling this year.
By Friday night I was mentally and emotionally wiped out.
Yesterday was time to exhale. I opened the blinds to get some sunshine and spent the day napping on the sofa and watching QVC and Hallmark Christmas movies. I didn't check my email. I didn't pick up the phone. I barely ate. It was nice.
Today I feel a little better. I baked cookies and wrapped presents. I have to haul ass through this week, make it through Christmas without falling asleep in a corner, and then I have a blissful week off of work. We were thinking of painting the living room, but I might cocoon for a few days and try to get my groove back.
until then we'll have to muddle through somehow…