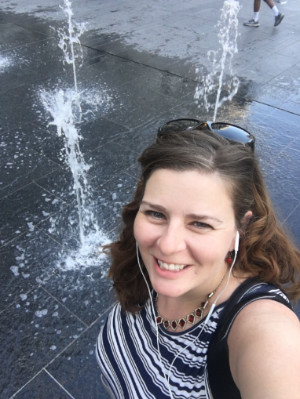 Happy Friday! You're reading the blog of the only person in South Jersey who is thrilled that it's been in the high 80s the last few days. I've been in shorts and tank tops, drinking Sam Adams Summer Ale, and sitting outside after work until dark. We're reverting to more springlike temps tomorrow but I enjoyed this taste of July!
This week I had to be more self-assertive than usual. That's never been a natural skill for me, but I have GOT to say that it's getting easier the older I get. What they say bout having less effs to give after 40? Completely true. Time to move from Princess to General.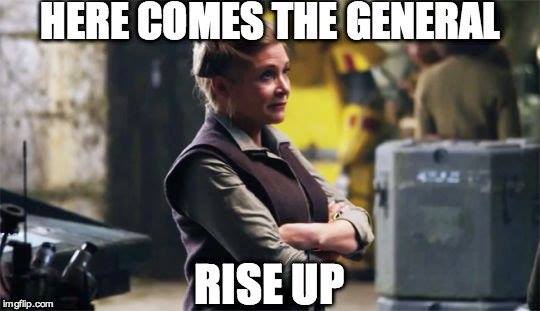 This weekend has more yard work on tap. My sunflowers are starting to sprout, and if WM can get the other planter done for me I'll plant some flowers too. I'll also stop at the library to switch out some books. The monthly Show Us Your Books roundup is Tuesday so stay tuned for that. And maybe I'll work on one or two of the half-dozen blog drafts I have sitting in the queue.
***
Time for the Friday 5! This week's theme is Minding your Peeves and Qs. Let's get to it!
1. What's one of your language-related (that is, something people say or write) pet peeves?
Improper word choice. Between/among. Less/fewer. There/their/they're.
And in the interest of fair play, I hate how often I use the word "so" in my own writing.
2. What's one of your dining-out-related pet peeves?
The check being handed to WM instead of being placed on the table between us. Relatedly, when I place my card with my very female-coded name on it in the billfold and the server returns the slip to WM to sign. It's 2018.
3. What's one of your technology-related pet peeves?
When I'm trying to read a news story online and there's an video that autoplays, and even after I pause it, the video drops to the of the page when I scroll down. Stop it! It is quicker for me to read the damn article than to watch your crappy video.
Second place is being hit with the ask to fill out a feedback survey while I'm still shopping on a site. No.
4. What's one of your television-watching pet peeves?
Watching an NBC program and seeing Jimmy Fallon smarm his way onto the lower third of my screen to promote The Tonight Show. It's his stupid "oh hey I'm wacky and omg you guys I have celebrities on my show and I never close my mouth ever" expression that irks me. And I can't even Tweet my displeasure with him because he's probably read it on the air and then I'd get swarmed with Fallonite defenders.
5. What's something you do that you know peeves others?
I'm positive my nailbiting grosses people out. You know what's interesting about that? Even with all the times I unknowingly put my fingers in my mouth, I don't get sick any more often than my family, friends, and coworkers. I might have chewed-on fingers, but I have a killer immune system!
***
Enjoy your weekend!