I have the privilege of working from home one day a week, and being a former gamer with a former gamer's large monitor makes it easy. But I couldn't do it at all without my home office staff.
This is my security guard. He makes certain that I'm aware of anybody who tries to enter the premises. He often patrols the back yard and loudly informs me that all is not well. Or well. He's just kind of loud.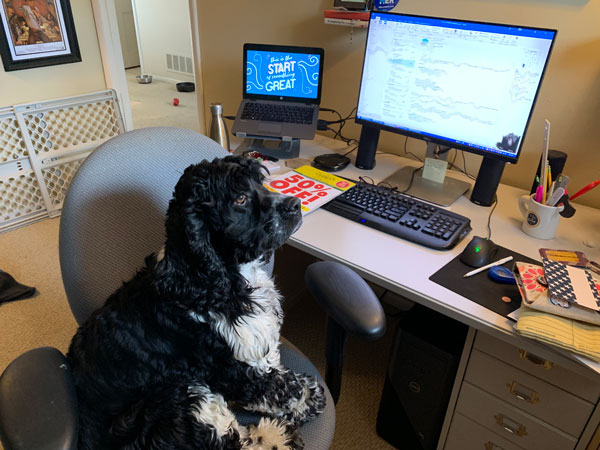 This is my IT tech. He's most often found under my desk as I work, making sure the wires are fine. He'll even unplug one once in a while to make sure I'm on my toes.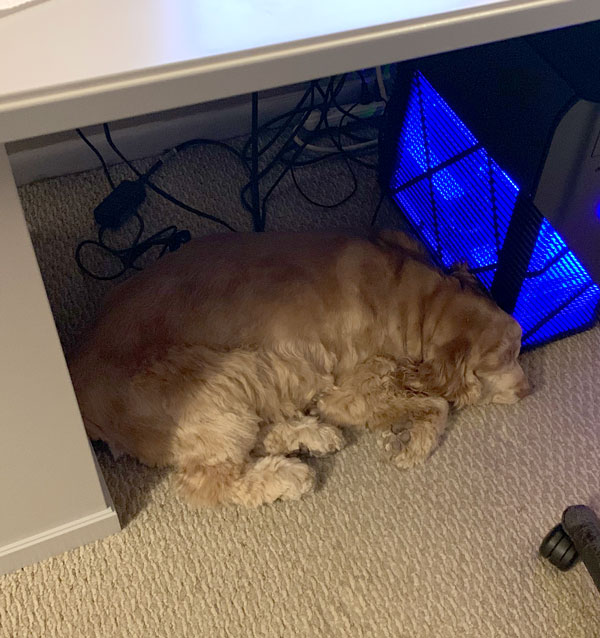 And this is the Harry, the intern. He's here to observe how often I get snacks from the kitchen.