One of the books I read in January was Eleanor Roosevelt's 1933 book "It's Up to the Women" which was meant to rally the spirits of women during the Depression. One of the chapters featured a healthy yet frugal weekly meal plan.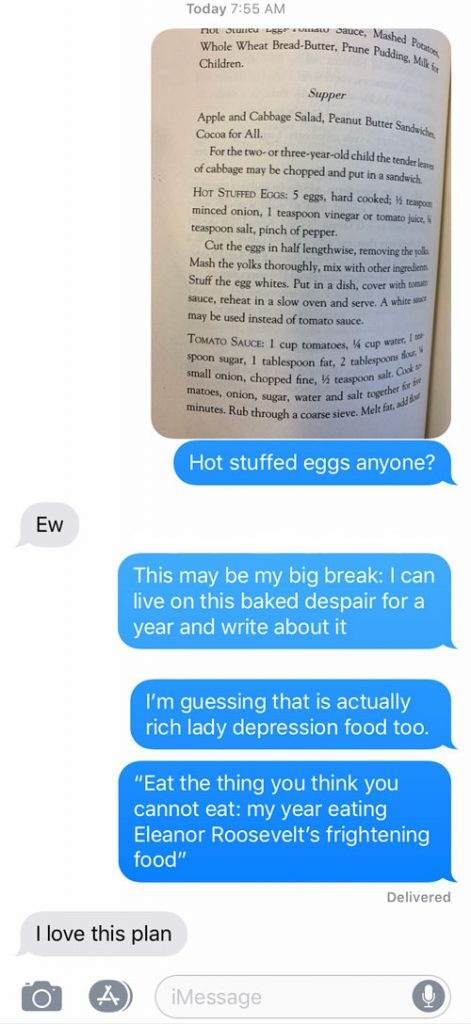 Now to stock up on prune pudding!
The next Show us your Books roundup is coming on Tuesday.