After years of using an IKEA table as a desk, I decided that my fifth decade of life was a good enough as any to get myself an actual desk with drawers and storage. I mean I do work from home one whole day a week.
I saw a gorgeous desk in the January issue of Martha Stewart Magazine (Martha is still my queen) and when I found out it was from IKEA I was sold.
And here it is! It's the IKEA KLIMPEN Table.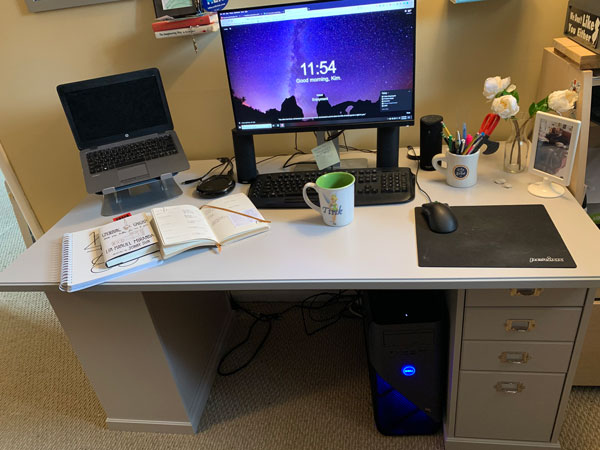 It's modular — the desk top is sold differently from the pieces beneath — and rather than get two sets of drawers like Martha did, I decided to purchase the coordinating bookcase for the left hand side.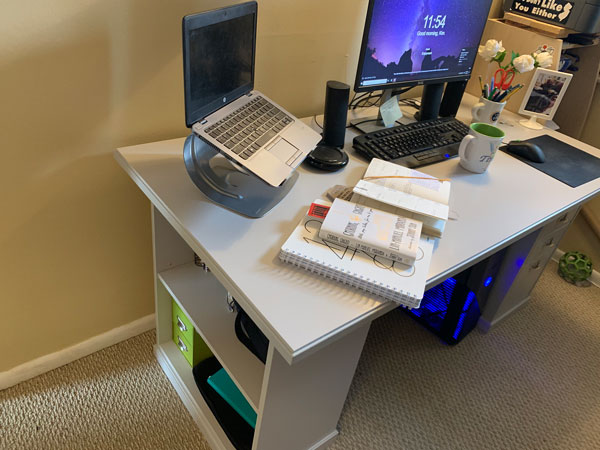 I freaking love this desk. It's so large (for me) and spacious that I've taken to calling it the Resolute Desk. I have office supplies in the drawers and my notebooks in the side case. The laptop is my work laptop and I bought the stand from Amazon for $19.99.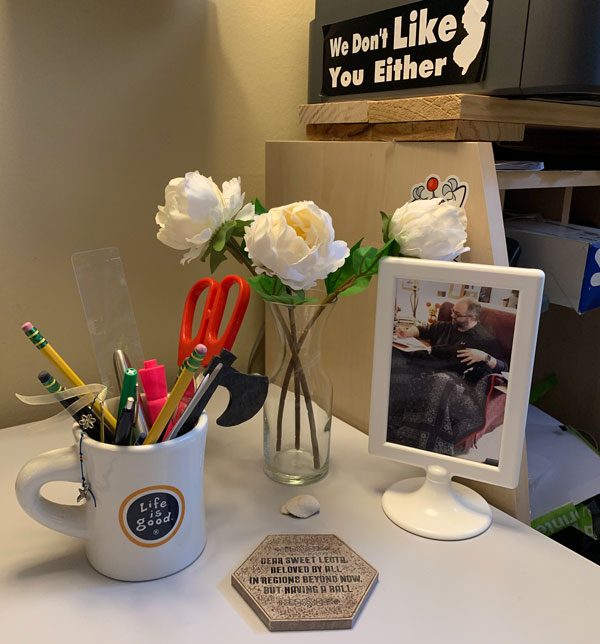 And there's still plenty of room for notebooks FULL of knowledge and helpful facts. Or junky magazines.
None of this is sponsored. But as always I'm 100% willing to sell my blog out for any brand I love. Call me, IKEA, Life is Good, and/or Lin-Manuel Miranda!