I bought new glasses last May and although I really do like them, I wanted something a bit more modern and distinctly different than the pair before.
This time I was smart at Lenscrafters and took a photo of my pupillary distance (PD) measurement so I didn't have to fight them for it. With my prescription and my measurements in hand finally took the plunge and jumped onto Zenni Optical's website a few weeks ago.
Yes, it took me over six years to get to this point.
The shopping process was incredibly easy. I uploaded a quick selfie from my phone: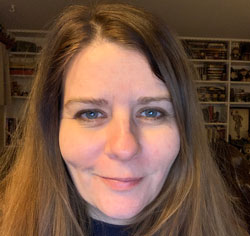 And used Zenni's try-on feature to go crazy with frames. I usually go for a rectangle shape lens and one color, but this time I wanted to branch out into a different shape and color. I really wanted to try a cats-eye. These were the final 3…
With some help from friend C via Slack, I chose the pair on the far left. I ordered them on January 22nd and they arrived on Friday, February 1!
Voila!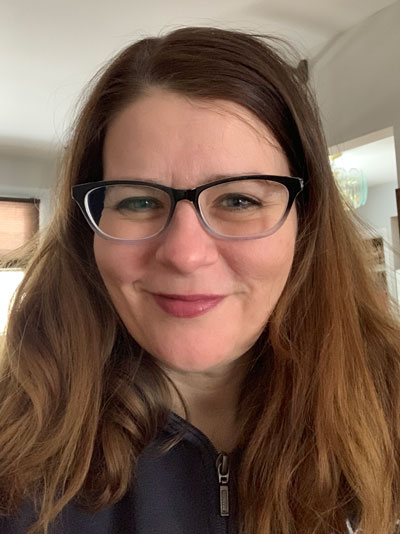 Me: OMG I LOVE THESE!!!
WM: They are … glasses.
#marriedlife

Fit: The frames fit perfectly. Since they are plastic, Zenni recommends heating them with a hair dryer to adjust if needed. Which is what they do at Lenscrafters. My prescription isn't complicated, but I do have astigmatism. I had a little concern because my single PDs were 29.2 and 29.3, but Zenni's single PD dropdown only allowed values that ended in .0 or .5. I rounded them both down to .0. The lenses are absolutely fine for what I need them for, which is everything-but-reading. If I try to read in them, they're the slightest bit weird. I think that's where the millimeters would come into play. And as I said, I'm not supposed to read in them anyway.

Cost: The frames cost $9.95. I paid $4.95 for anti-reflective coating and $4.95 for the deluxe eyeglass case because I didn't know if I would get a case. If I had read the fine print, I would have seen that I did get basic plastic case. Shipping was $4.95. Grand total: $24.80. People, I can DRINK $24.80 on a good (bad?) outing so this is money well spent.
This was not sponsored, by the way. It's just my experience. As always I'm 100% willing to sell my blog out for a product I like so Zenni! Call me! (makes antiquated phone gesture with thumb and pinky finger)