We are twenty-two days into January. Most (of my) resolutions die by now, so here's an update on Where have I been? What do I want?
Beauty: My nails are growing, but I had to trim them down (!) because they got in the way of the guitar strings. Like 10,000 spoons when all you need is a knife. Face and floss are good. My face has stopped breaking out and flaking off at the same time, which is a relief. I'm chalking that up to all of the moisturizers I'm using. Neutrogena's Hydro Boost Face Mask once a week helps too.

Tip: run the unopened foil packet under warm water so that you're not slapping ice-cold goop onto your face in the dead of winter.
Food: Doing well at eating the lunch I bring. This was last week's lunch: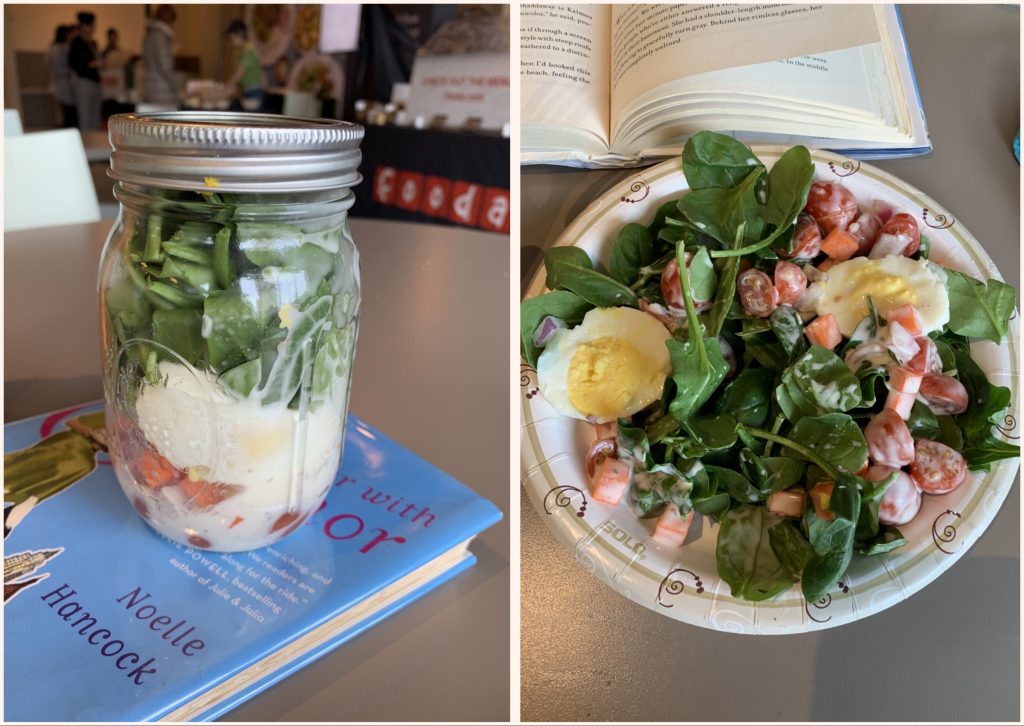 I wasn't sick of it by Friday, so I'll duplicate that this week. I'm nailing the water goal, too. One bottle at home, one at work.
Fitness: The bad: I'm 4 days behind on Yoga with Adriene – the first time in 4 years I fell behind – but I'm still plugging away. It's been so cold OR rainy lately that I can't make myself get outside to walk. Some of the yoga workouts are less than a half-hour, making it hard to close my exercise rings every day.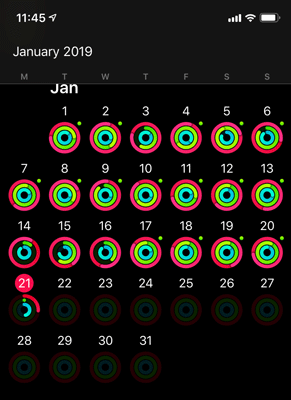 The good: I'm closing the move rings, so my Watch overlord suggested I up my move calories to 330 from 300. I accept.
Spirit: I'm leaving my desk for 20-30 minutes every day at lunch. TNP has a television in our common area that is always on CNN. I can't deal with that, so I go downstairs to the building's cafeteria to eat. Guitar practice has stabilized at 4x/week instead of 5. I'm blogging, too!
Dry January: Still dry.

No-Spend January: I, uh, bought a new desk. And girl scout cookies (2 a night with my evening coffee). And a blazer from NY&Co that was 75% off. All three bring me joy, Marie Kondo. And a bday present for Nephew B that I couldn't pass up. And an order from Grounds & Hounds Coffee.
What about you? Which resolutions have you nailed and failed?