Happy New Year! You know how every year I'm all "oh hey I'm going to take better care of myself?" And then the next year I'm all "oh hey I'm going to take better care of myself?" And then the next year I'm all "oh hey I'm going to take better care of myself?" You can look it up, I've been blogging since 2002. (Happy Sweet Sixteen, blog!)
This year… oh hey, I'm going to take better care of myself! AGAIN. If things go well, I have around 34 good years left so I can't stop trying to be a better version of me. I need accountability somewhere. To achieve that, I enrolled in an online class that comes with a closed community. Putting my money where my mouth is, so to speak. An element of this class is journaling once a month and what better place to put that than here?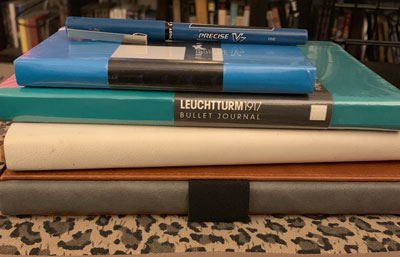 Where have I been?
After the absolute trash fire that was 2017, a year that left me physically and emotionally exhausted, 2018 was a walk in the park with many reasons to celebrate. A new nephew! Regular trips down the shore! Travel to Florida, Austin, Seattle, and Walt Disney World! A puppy that managed to make it into adult dog form without killing himself or us!
Self-care? NAILED IT. I made CERTAIN that I put aside time for self-care. However, it's the very easy part of self-care that I excel at. Sitting! Reading! Quilts and hygge and snacks! It's also the popular, meme-able form of self-care that makes for great Instagram photos that people like. Because who does not like cozy quilts and sleeping dogs and steamy cups of coffee?
I'm going to go out on a limb and say that my spin on self-care was not as good for the self as I thought it was. This year I'm going to try to do the harder parts of self-care. Cutting back on putting crap into my body on a daily basis that extends past my yearly Dry January effort. Sticking with a fitness program that extends past the 30 days of yoga that I do every January. And yes, I'm doing that this January too. This year's practice is here.
For a while this summer, WM and I were killing it with walking and fitness, but we spun it as training for Disney. Bad idea. When Disney came and went, I quit wanting to do the work, and my exercise rings suffered.
What do I want?
I don't do well with handwavy goals. I like measurable, trackable things. In my class's online community, I said I wanted to treat my body and mind better so that I say "ooof" less. To get there, this is what I want for 2019.
Weight: While I am not at my highest weight, I'm at the second highest, aka the first plateau down from the highest. In 2019, I want to lose 30 pounds. That won't make me thin (I'm pretty meaty at the moment) but it'll make me MUCH BETTER off.
Food: I want to drink 2 17-oz bottles of water a day. I want to eat the lunches I bring to work 3 out of the 4 days I go to the office each week.
Fitness: This month will be yoga every day, and closing all three rings on my Apple Watch every day. Next month I'll transition into a mix of yoga and Total Gym.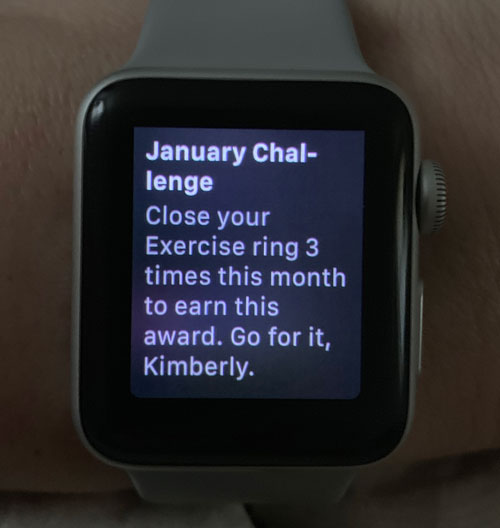 Spirit: When able, I want to leave my desk every day for lunch, even if it's just to an empty conference room to read. I want to blog 3 times a week. I want to use the Apple Watch Breathe App 2 times a day. I got a guitar for Christmas and I want to pick it up five times a week, even if it's only 15 minutes at a time. (D-chord, A-chord, D-chord, A-chord, throbbing fingers)
Beauty: Polish my nails every week. This helps keep them out of my mouth. Floss every day. Wash and moisturize my face every night.
Work: I do have a few work goals, but they're staying private.
Next month: I'm going to be proud of making these incremental changes, even if my weight and measurements don't change. I'm playing a long game.
Next two months: My pants are going to be looser. My muscles will be sore but in a good way.
Next year: Thirty pounds lighter. Able to do crow pose. Play a Christmas carol on my guitar.