Updating: Blog header, Blog Facebook Page image, colors, etc.
Delaying: Yoga. I'll give it to you straight, Yoga with Adriene is killing me with this year's 30 Day program. It seems harder and longer (TWSS) than previous years. I skipped Day 2 so I'm a day behind. My strategy is "give it one more day." Hoping to "one more day" myself 'til the end.
Not sweating: Because I'm back on my beloved "Work from Home Monday" schedule. It's nice on a Sunday night knowing I can sweatpant my way through the first day of the work week. I'm excited because someone at TNP sent me a database of urban vs rural vs suburban zip codes and I'm going to see where our constituents are! I might even create a chart!
(Shaddup. I find this exciting.)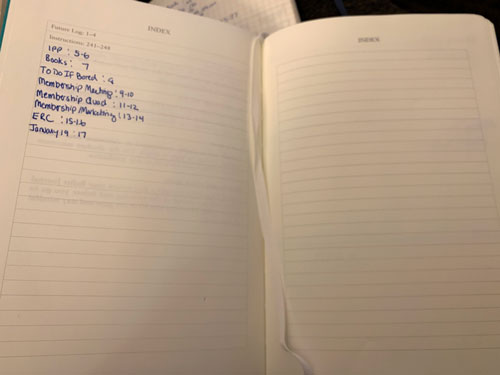 I'm also going to build two awesome Crystal Reports. Yeah, you're jealous! I'll be at TNP seven years at the end of this month and each year I learn to do more and more.
Watching: WM play Red Dead Redemption 2. It's violent but the story is so compelling. Like the first game (which comes later in the timeline, life is confusing) the end was tragic. WM finished it while I was at work. He said he was glad I didn't see it because it was sad. Because I hate myself, I looked up the end on Youtube and cried.

I'm also watching this guy: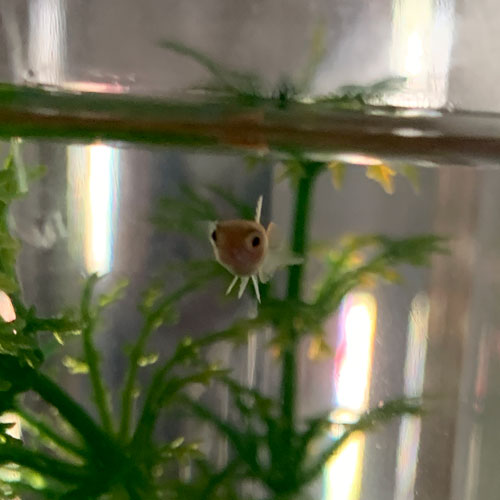 We have a fish tank in our department at TNP. Petsmart told us all of our fish were female; however, in October we found this little guy hiding among the plants. He (?) isn't big enough to be in the tank with the other fish because the filter will suck him up. I brought him home over the holiday break because we thought he was too small to use an automatic feeder with. WM has named him Harry – the fish who lived.

Between you and me, Reader, he might not be brought back to the office. I'm pretty attached to him and he seems to be enjoying the sunny spot in our kitchen. WM has always talked about getting an aquarium …
Surrendering: OKAY FINE I'LL DO THE YOGA.