As we did in 2017 and 2016 (I didn't blog that) WM and I went to Seattle to visit our friends last week. It was a great trip, expensively extended by a day due to a cancelled flight. This post is VERY photo heavy.
Day 1
WM and I have completely different travel aesthetics. I always dress as if I'm headed to a resort, and he dresses as if he's going to explore ruins. We stand out in crowds.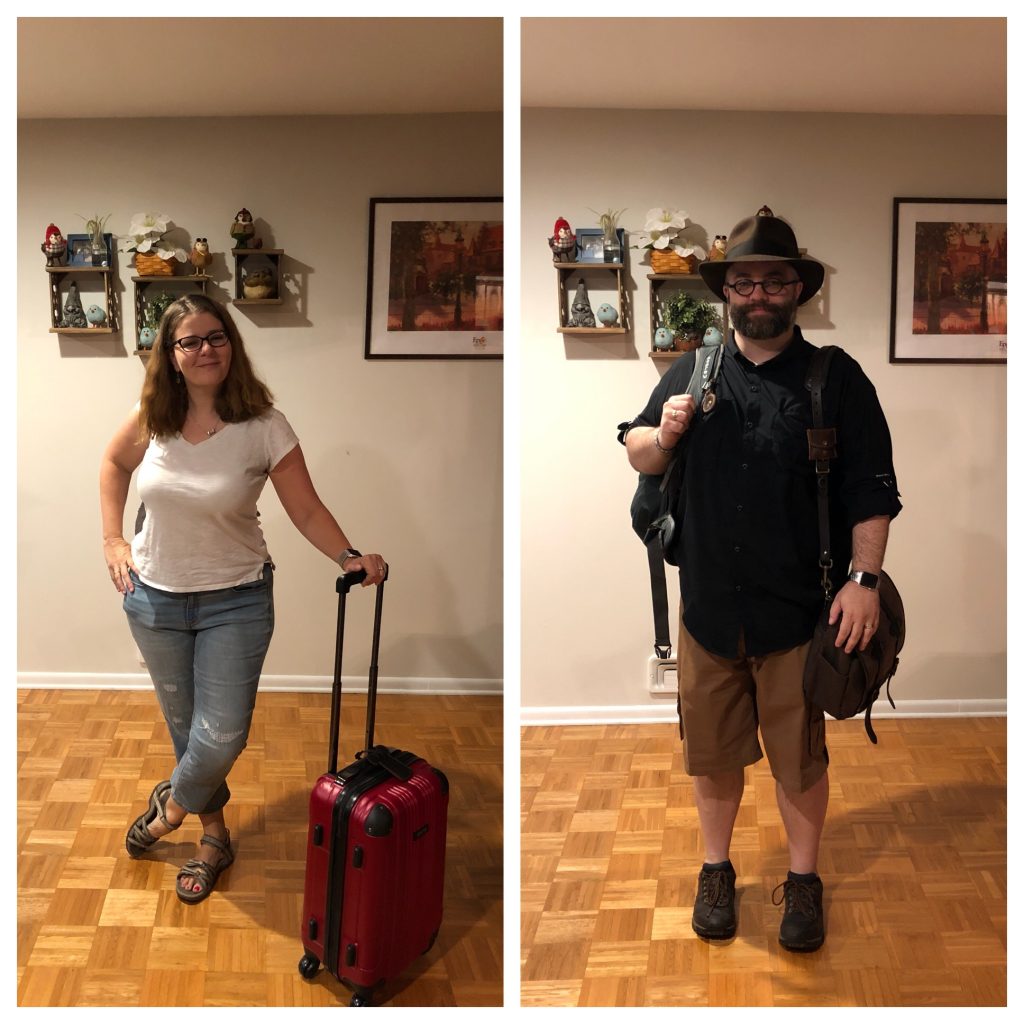 We paid extra for these exit row seats, and my reward was having 60+ butts in front of my face as they stood directly in my legroom to wait for the bathroom. No bueno.
After a lovely breakfast at Cafe Kopi, we went to the Funko HQ store.
I was expecting a little bit more but it was just a store. There was a make-your-own-Funko-Pop area which I was really jazzed about, because I was going to make one that looked like me. But you're tied down to 2 models, and that day one was a monster and one was Freddy Funko.
I didn't see any products that I couldn't have purchased elsewhere. In fact, there were some new ones released at SDCCSan Diego ComicCon that day and I was a little bit miffed to be honest. There were quite a bit of cute photo opportunities and I ended up with a Kenny Omega Pop to go with my tiny collection of pro wrestlers so, all good.
We stopped at Toggle's Bottle Shop for a beer and I bought a shirt because the logo was too darn cute. Dinner was at Diamond Knot Brewery (many, many breweries in Seattle). I did not buy a shirt but I bought a coconut beer that I regretted later.
And then we went back to the house and I collapsed into bed because we were up at 5am.