Some good folks in Philadelphia are taking old rail lines and turning them into a park!
You: New York has already done that.
Me: Whatever. Killjoy.
Phase 1 was finished about a month ago. It's a close walk from my office and I've been trying to walk 30 minutes at lunch every day (groan) so off I went!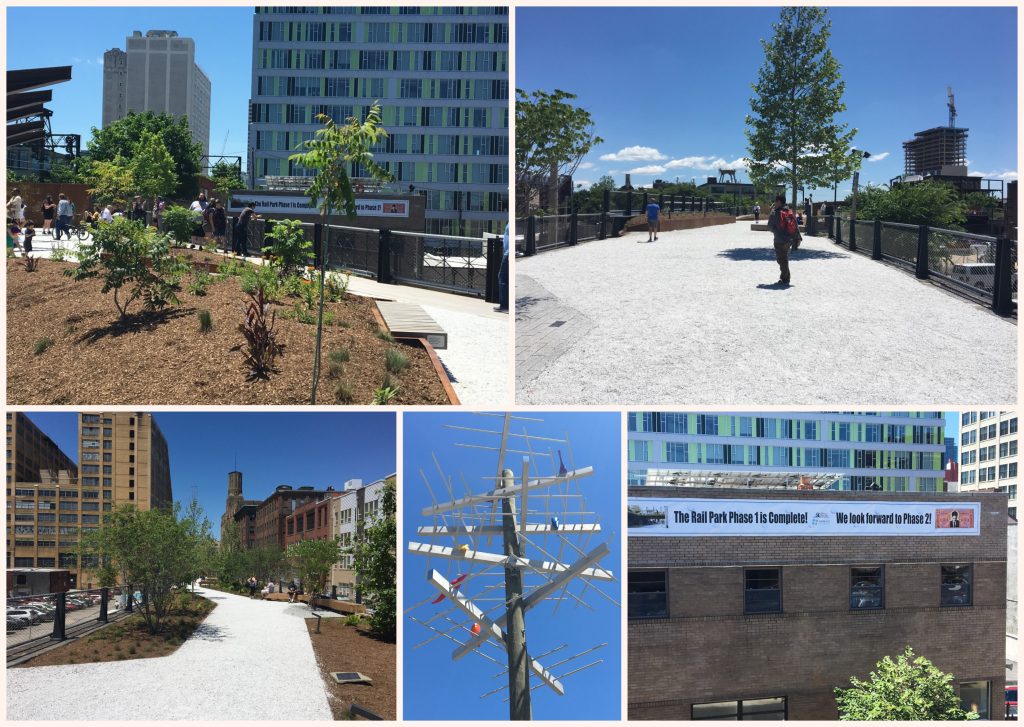 It's a quick walk and there are giant swinging benches at one side that would be nice to use if you had time to spare. Portions of the walking track are made of small white rocks, so beware if you're wearing sandals.
I'm going to make a point to take my lunch there once a week, because one of the things I missed working in the city is outdoor green space.