I think this was my first 5-day workweek of the year and I NAILED IT. I kid, I'm exhausted.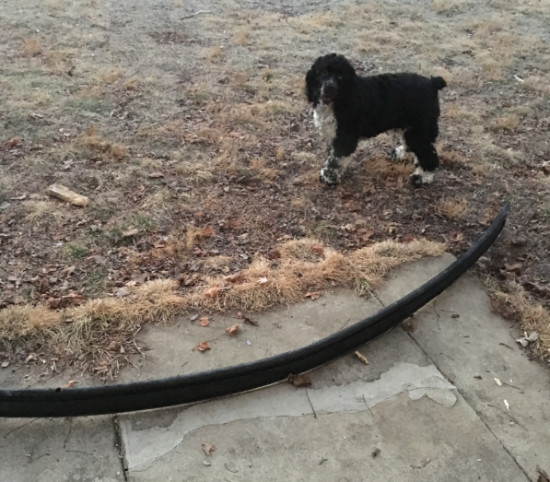 Philadelphia is jacked up because the Eagles are going to the Super Bowl. I'm not a fan of the organization or really the NFL at large. (I have opinions.) But it's really nice seeing all of my coworkers and family and friends so excited about this. I kind of hope they win.
***
Halleluja! The Friday 5 has returned after a run-in with some bad hombres. This week's topic is Returns. Let's get to it!
1. What was the last item you returned or exchanged at a store?
The last item I returned was an Erin Condren planner, but that was online. I had to enlist WM's help and he remembered when we returned a hand truck with a busted tire back to Home Depot before we moved into the house. Almost three years ago. I shop mostly online now. KIM PRIME!
2. When did you last leave the house and then turn right back around and go back inside?
On Tuesday I had to go back in to get my work badge. I usually keep it right by the door and grab it on the way out with my keys. But once in a blue moon I keep it clipped to my outfit from the day before. THAT'S when I'm running back into the house.
3. What's the latest you've ever returned a library book?
Three days late. In the spring/summer/fall I walk to the Philadelphia Free Library on Vine Street during lunch. One day last year it rained for days and I just couldn't make myself hire an Uber or (horrors) walk in the rain to return my books.
4. What location among places you've traveled would you most like to see again?
I really want to go back to the Caribbean. I close my eyes and dream of the clear water and pretty sand.
5. What's an unlikely movie sequel you'd like to see?
You've Got Mail 2. It's 2005. Disgusted with how her family is handling their retail bookselling business, the now-grown Annabelle Fox creates the world's first ereader. Unknown to her, the freelance developer she's working with on the project is also her closest match on a dating site. His day job? Librarian.
Happy Friday!