"Your last Christmas gift came!" WM exclaimed as I came home from work one day last week. He offered me a large, flat cardboard box.
I opened it and smiled. He hung it up outside of the kitchen.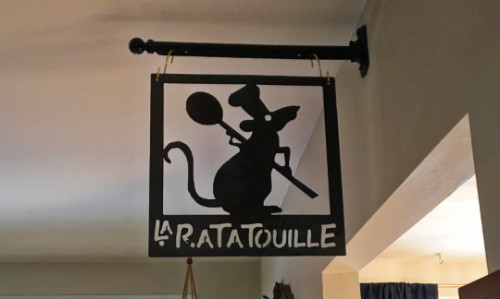 For the non-Disney/Pixar initiated, it's the sign from the bistro at the end of Ratatouille, which is my favorite of the Pixar movies. You should watch it … it's magical.
It should go well with these little guys in my kitchen passthrough window…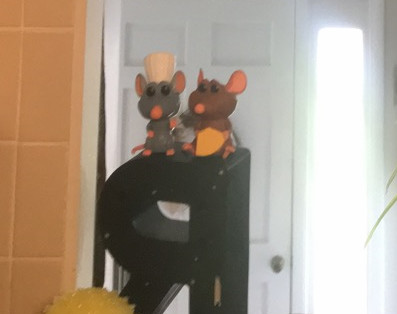 And this framed photo that's in the kitchen as well.
First an Adventureland bathroom, now a Ratatouille kitchen? Good thing we're not planning on selling this house.