SLACKING on this blog. Seriously, Kim, get over your post-vacation funk and get it together.
Painting my future craft room. Finally. I went to Lowes with the sunbeam paint swatch in hand. Dumped painting supplies in the cart. Wheeled it over to the paint department, where I didn't see any Glidden paint. I went to the paint desk – "Do you not sell Glidden anymore?" ANNNND was told that paint chip came from Home Depot. Yay me! Rather than go to another home improvement store, I picked a color that almost matched Sunbeam called Maybe Maui and called it good.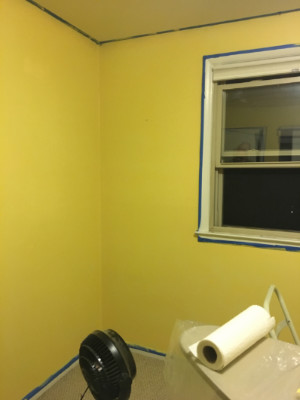 Yesterday I cued up the 80s channel on Amazon Music (KIM PRIME!) and got to work. I taped off the edges, cut them in, broke out the roller, and painted my heart out. This morning, I opened the door and … it looked awful. I dragged the equipment back out, cued up the 90s station and put on another coat. It looks better now and next weekend I'll move everything back in.
Everytime I paint something I remember that I hate painting. Really I do.
Watching Christmas movies on the Hallmark channel. Judge away. They're filled with strong, career-minded women who, in the face of a handsome man and a Christmas tree farm, give up their promotions/faraway careers to move back to the homestead. But there's always a happy ending and I need that.
Propagating cuttings from a mostly-dead plant I came across at work. We'll see if I can work some magic.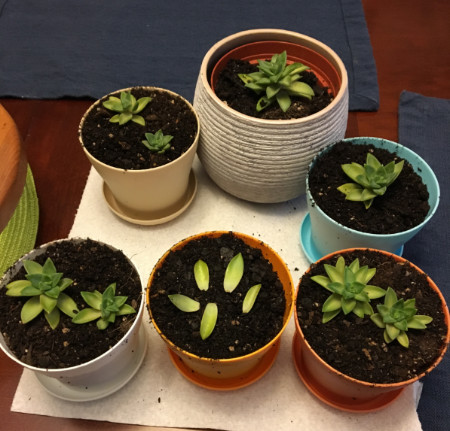 Losing at Words with Friends. But…BUT! I'm improving that win/loss percentage.

***
Tomorrow I work from home (LOVING the one-day-a-week work from home gig) and I have to get a flu shot. #excitement