Moping: Because this time last week I was getting ready for a cruise and now it's OVER and where is my free food? Where are my palm trees? Where are the views like this?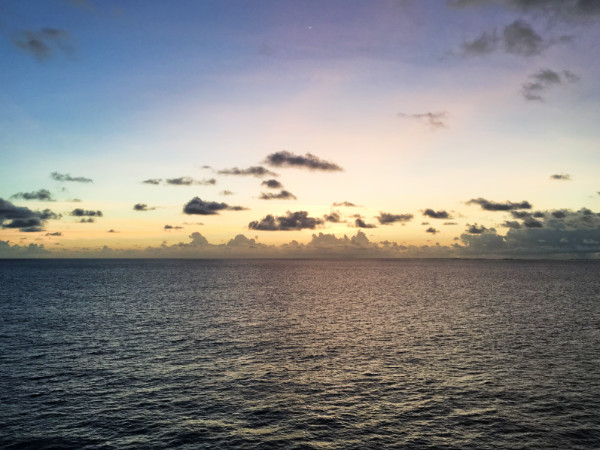 Aching: Because I left my anti-inflammatories home and my back ache is back at the same intensity it was before I started the meds. It's been a few months now and I think I'm going to need an xray to see what's going on.
Dieting: Tomorrow. My duds are tight.
Losing: At Words With Friends, BUT I picked up two victories because my opponents timed out. I'll take it!

Reading: Sourdough by Robin Sloan.
Watching: WWE Tables, Ladders & Chairs Pay Per View. I got to watch my current #1 WWE Boo AJ Styles and Asuka wrestle (not each other) and I'm not interested in the main event, so I'll probably call it a night soon.
Tweetless: I haven't Tweeted since 10/17 (blog posts go automatically) and I think I'm okay with that. I'm not happy with the state of things either, but my timeline is a 90% misery.