Happy Saturday! I was feeling under the weather for most of the week so I didn't get to blogging when I wanted. But no more guilt about that. My blog, no advertisers, no rules!
This morning I came downstairs and the dogs were already outside. WM let them in and they joyfully ran over to me, tails wagging. Murphy proudly dropped a gray hairy blob at my feet — it was a long-dead mouse. HOORAY!
After I climbed down from the ceiling, we went to Wawa (where most busy Saturdays start), a yard sale, the post office, the Collingswood Book Festival, the Haddon Heights Fall Fest, Paper Source in Marlton Evesham and back home by noon. Yeah. I wore my Reading Trumps Ignorance shirt, which got no comments at the Book Festival, and a small comment from a vendor in Haddon Heights.
She: What's your shirt say?
Me: Reading Trumps Ignorance.
She: I'm a Trump fan.
Me: Okay!
By then I already had purchased something from her, so hey, whatever. I'm sure this lovely older woman is happy she's making America great again by selling decorative lawn flags that were made in China.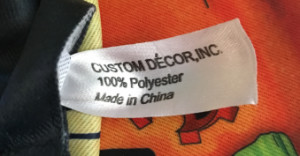 I also fell hard for this apple basket decorated to look like a pumpkin. I hate fall but the decor sure is pretty.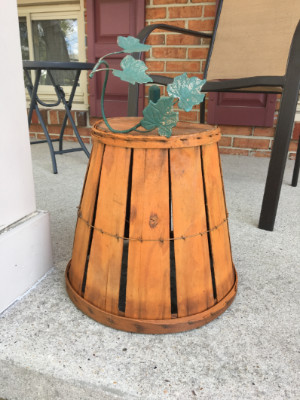 When we got home I spent the afternoon sitting outside in the 85-degree weather, and then I cleaned all of the dog poop out of the yard. My glamorous life!
Tonight we saw the lovely Kristen (and my the rest of the fam) for her birthday dinner and I filled my belly with pasta.
But rght now, it's time for the Friday 5. This week's theme is Nonstrosity. Let's get to it!
1. What's a good movie for October that has nothing to do with monsters or Halloween?
As I've said many times, I'm not a movie person (though the reserved recliners at my newly-refurbished local movie joint is slowly making me rethink that). But I'm a HUGE fan of the movie "You've Got Mail" and one of the memorable lines is "Don't you just love New York in the fall?"
2. What's a good couple of songs for October that have nothing to do with monsters or Halloween?
Eh. How about O New England by the Decemberists?
3. What are some reasons to love October?
The beginning of hockey season. (Devils win 4-1!) Oh, how about climate change? Look at this beauty!

I know this is fundamentally wrong but … I'm not going to complain overly much.
4. Radio stations sometimes call this month Rocktober, doing special playlists or giveaways in celebration of rock music. What would be a better rhyming name for this month, and how might it be celebrated?
Cocktober. Glocktober. I could have sworn that at one point there was a "Proctober" where people urged men to get prostate exams, but I can't find anything about it. It probably was pinkwashed out and replaced by the eyerolling Movember movement. But I think it's a good idea.
5. What would be a good holiday to establish in October for those U.S. states not commemorating Columbus Day?
Indigenous People's Day and Leif Erikson Day are already becoming things, and I am fine with that.