I found an instant photograph taken of Duke and Bandit, 2 dogs from 1978.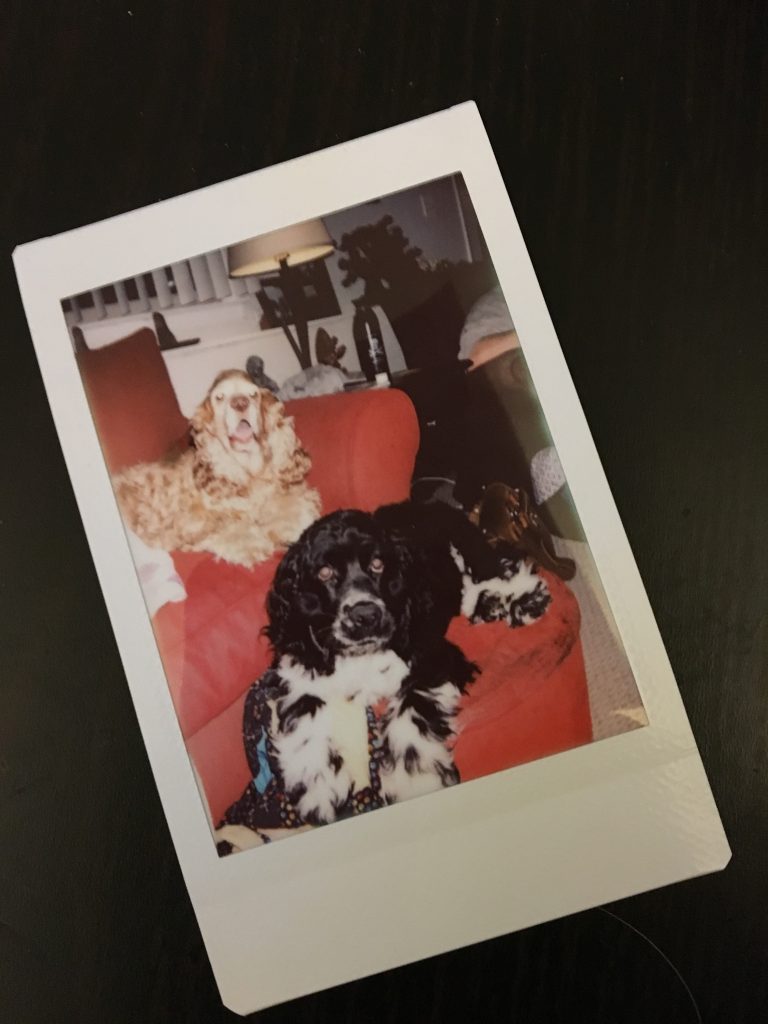 You can tell it's an old photo because of the bright red sofa, the insane flash, and the disinterested arm on the right that couldn't be cropped out because it's an old-school photo. Plus the dogs have those old 70s-esque names, not names that could be given to human children.
Or it could be Ollie and Murphy, as taken with a Fuji Instax camera that WM received for his birthday and I stole from him.