Happy Friday! I *could* say that it's also National Orange Wine Day (wha?) or National Chocolate Covered Pretzel Day (mmm!) but nope. Today is the birthday of my sister-in-law, the lovely Kristen! She is a bright light and a joy to be around. She has increased the good on this planet by bringing two smaller beams of light here as well, and putting up with my brother, which is no small feat. (He doesn't read here.) Happy birthday, dearest! <3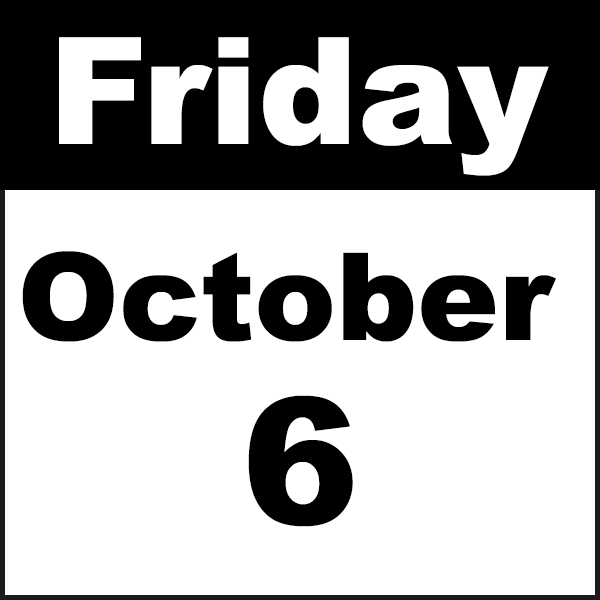 Through keen observation (aka Tiktok and Instagram reels) I have discovered that many people in the younger generations do not drink beverages from cans. They pour the contents out into lovely ice-filled glasses instead. Is it now passé for me to raw dog my Diet Dr. Pepper straight from the can? Maybe it's just an aesthetic or maybe it's a reluctance to put your mouth on top of a can that's been everywhere. Whatever it is, this week I realized that pouring my soda into an ice-filled glass has become a real delight.
I took Murphy to the groomer this morning before work and spent the time between 8 and 9 am shampooing the living room carpet so I feel extra-accomplished.
---
This week's Friday 5 theme is Boo! Let's get to it.
How easily are you startled?
So easily. It's a curse. I hit someone in a haunted house when I was a teenager. WM has to be extra stompy when entering a room that I'm already in or else I'll jump. Knocks on the door, Murphy randomly barking out of nowhere, a text message notification on my phone when it's connected to a Bluetooth speaker? My flight or flight kicks right in and I hate it.

What music do you find scary?
Not exactly scary but do you remember the big Gregorian Chant era in the mid-late 1990s? It's very culty and unsettling.

When did you last attend a performance you didn't think highly of?
I'm a goober who loves almost everything I attend. HOWEVER, many years ago I saw Starlight Express at the Walnut Theater in Philadelphia and I am still perplexed. What even? Did I really spend 2 hours watching people on rollerskates pretend to be trains that race each other? I certainly did.

What caused your most recent small cut or scrape?
Excluding all of the scratches I'm giving myself because I still can't work my fingernails, it's a nick on the tip of my finger from a clumsy attempt to trim a nail. I took the top layer of skin off and while it didn't bleed through, you can see the bleeding underneath the skin. Gross, hurts when I type, and entirely my fault.

When was your ego most recently bruised, and what did you do to recover?
Yesterday.? I suggested something at work that I think would be really decent and it's not going to work for us. It's a bummer, but a Diet Dr. Pepper poured over ice in a pretty glass does wonders.
---
This weekend I have some cleaning and organizing in my planner. Nothing will beat cleaning the fridge last week. Taking the shelves and drawers out to wash off is such a pain, but it visually pays off in a big way. I try to do something crafty on the weekends as well. I might make pumpkin bread. I also came across a pattern to crochet a pumpkin and while I hate crochet (I only hate it because I'm terrible at it) I'm intrigued at how "easy" it seems to be. We'll see.
---
---
Need some more email in your life? If you're a regular reader but forget to check in, you can subscribe to a once-a-week email with links to the week's posts! Click here to sign up!