My second baking endeavor from B. Dylan Hollis's book Baking Yesteryear was the 1960s Cowboy Cookies! It's an oatmeal cookie recipe but instead of raisins, swap in chocolate chips, pecans, and toasted coconut.
The recipe has you toast the pecans, oats, and coconut in the oven for 10 minutes. I wasn't going to do it. I thought "eeeeehhhhh it just adds baking time and cooling time and what difference would it make?" Don't skip it. Toasting those ingredients made the flavors so much more potent.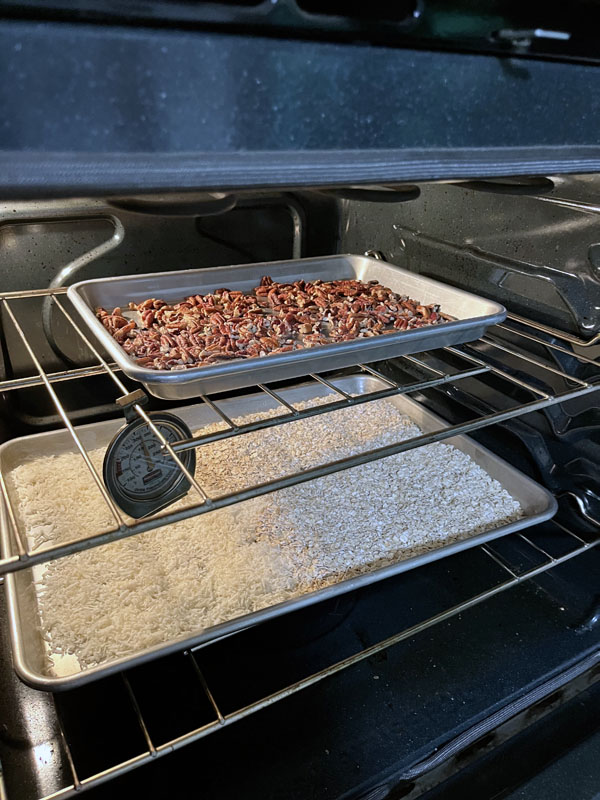 The dough was formidable with a lot of dry ingredients and only butter, eggs, and vanilla extract keeping it together. While I wouldn't say the venerable Kitchen-Aid mixer was struggling, there was some shaking while it was mixing. My tip to you is to cover the dough in the bowl when you're not scooping from it because the dough dried out a bit over time and the later cookies were slightly crumblier.
If you defy health suggestions and eat raw cookie dough, I give this dough 10/10.
I made my cookies too small, so my batch yielded more than 4 dozen. Everyone in the house loved these cookies, and they even seemed to soften up and improve over time.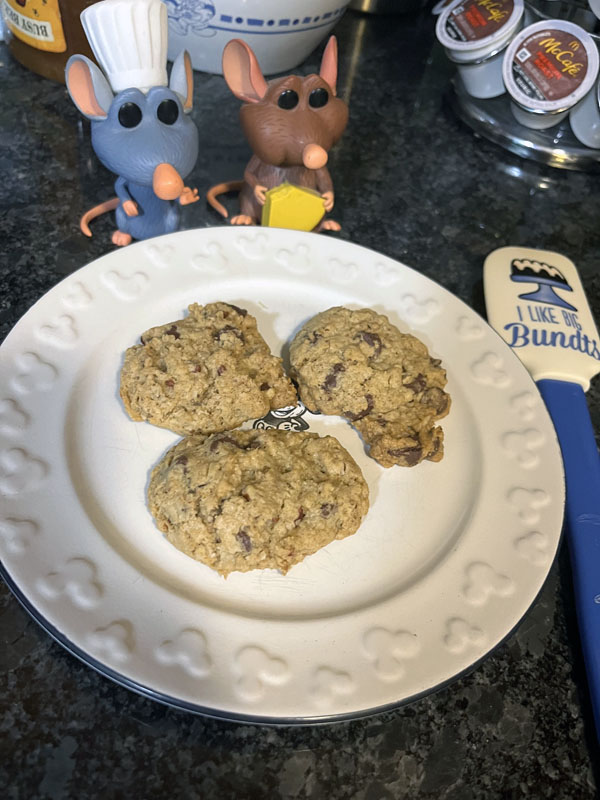 My first recipe from this cookbook is Wacky Cake, described here.
---
---
Need some more email in your life? If you're a regular reader but forget to check in, you can subscribe to a once-a-week email with links to the week's posts! Click here to sign up!