Alternate blog title #1: Tell me you grew up in a working class family without telling me you grew up in a working class family.
Alternate blog title #2: Coinstar can take their 12.5% coin counting fee and shove it where the sun doesn't shine.
What do you do when your banks are full and it's raining out? You count and roll coins like a couple of bored GenX kids.
Our current bank doesn't offer a coin counting machine so we had to do it the old fashioned way.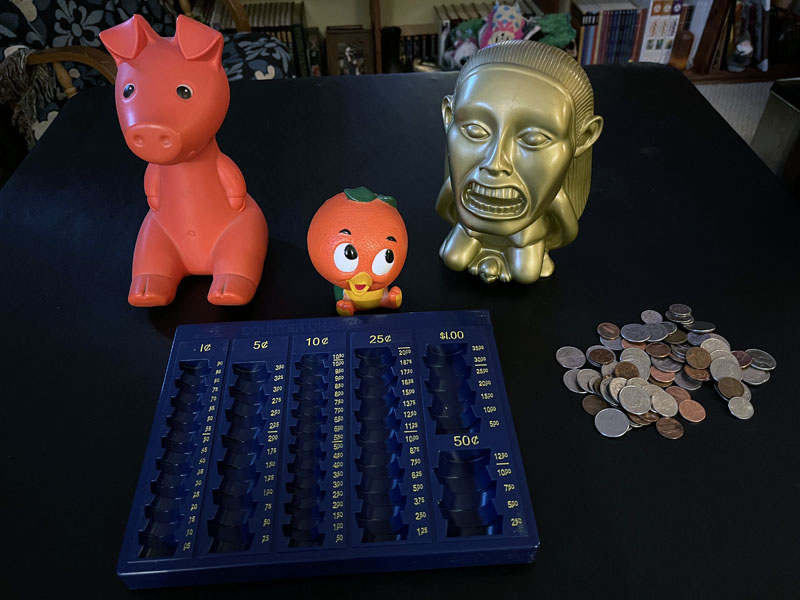 Longtime readers may vaguely remember the red piggy bank from an IKEA trip in 2006. I think it's the only red item left from when I filled my stark white apartment with red items to give it some color. The sofa was retired last year, and I painted the red shelves brown a few years ago.
The Orange Bird bank is a vintage find from eBay, and the Raiders of the Lost Ark Golden Idol bank is, predictably, WM's.
I bought the coin tray from Amazon to make sorting the coins easier before rolling. HOWEVER, you'll see that only the 25 cent row has the right amount of coins to fill 2 rolls. The penny and nickel rows were 10 coins short, the dimes had 5 extra. So, not as helpful as I thought and now I have to store the tray somewhere. Just buy the paper rolls.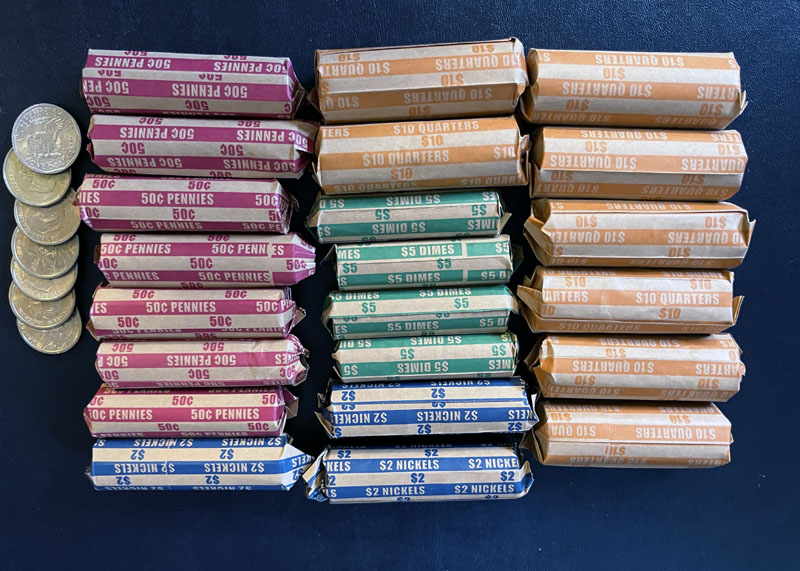 The grand total is $116.50, which should net us 2 cups of coffee and a cinnamon roll to split at Walt Disney World. And a SEPTA token which can't be used anymore.
Do you still roll coins?
---
Good news! If you're a regular reader but forget to check in, you can subscribe to a once-a-week email with links to that week's posts! Click here to sign up!